We're looking for detail-oriented, versatile people to support our cabinet building teams just north of Waterloo.
---
About The Job
In response to tremendous growth in our company, we are seeking General Labourers to join our production teams in both Hawkesville and St. Clements (each just a few minutes north of Waterloo). Our General Labourers facilitate a key step in the journey of bringing our clients' dream homes to life.
Chervin's General Labourers are known for their attention to detail, versatility, positive work ethic, and collaborative nature, and enjoy the opportunity to contribute to the quality craftsmanship that goes into every Chervin product, serving in various stages of the process and working with a wide variety of teams.
This opportunity is full-time (49 hours/week). Wage commensurate with experience. Benefits are included after a 3-month probationary period.
What You'll Do
Sand unfinished or finished wood products.
Assemble cabinetry and furniture according to supplied drawings.
Handle material between working stations or machines.
Work with multiple, diverse teams to add value and support departments facing particularly heavy work loads; contribute to the cabinet building process at many different stages of completion, as needed.
Next Steps
If you are interested in this position, please respond with your resume by filling out the form below.
What You'll Bring
A keen attention to detail.
A self-motivated desire to produce valuable work.
An enthusiastic personality.
A collaborative & creative nature.
An attitude that is hardworking & eager to learn.
An ability and willingness to transition between roles and departments fluidly to meet the needs of the combined manufacturing teams, and add maximum value.
A passion for the core values that are foundational to our Chervin family.
A commitment to punctuality & dependability.
---
ap·pre·ci·a·tion / əˌprēSHēˈāSH(ə)n / noun Recognition and enjoyment of the good qualities of someone or something.
---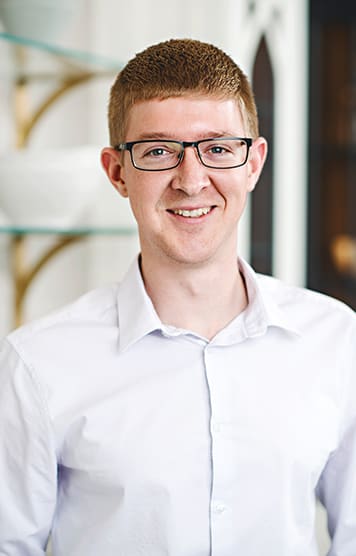 Meet The Author
Trevor Bauman is Human Resources Manager at the Chervin head office in Hawkesville.
Trevor loves seeing the growth and development of employees that are passionate about their career.
Location: Hawkesville, St. Clements | Full-Time | Department: Manufacturing
Location: Hawkesville | Full-Time | Department: Logistics