We're looking for detail-oriented and collaborative people to join our Custom Finishing teams just north of Waterloo.
---
About The Job
In response to tremendous growth in our company, we are seeking skilled and passionate Custom Finishers to join our production teams in both Hawkesville and St. Clements (each just a few minutes north of Waterloo). Our Custom Finishers are integral members of the Chervin family, and facilitate a key step in the journey of bringing our clients' dream homes to life.
Chervin's Finishers are known for their attention to detail, diligence, flexibility, and positivity, and enjoy the opportunity to manage a wide range of materials and finishes, work independently and as part of a team, and contribute to the quality craftsmanship that goes into every Chervin product.
This opportunity is full-time (49 hours/week). Wage commensurate with experience. Benefits are included after a 3-month probationary period.
What You'll Do
Apply finishes such as paints, stains, glazes, lacquer onto wood, MDF, and particle board pieces (elements of custom cabinetry and wood furniture).
Sand finished products between coats to ensure a consistent surface and a superior final product.
Apply high quality distressing and wear-through, where requested.
Shade products to match sample panels provided.
Help maintain an organized and tidy Finishing work space, to ensure smooth processes and enable your team to produce the best quality products.
Collaborate with other Finishing team members, as necessary, and stay alert to the requests and needs of the Finishing Supervisor.
Next Steps
If you are interested in this position, please respond with your resume by filling out the form below.
What You'll Bring
An enthusiasm for high quality woodworking and expert finishes
A keen attention to detail
A self-motivated desire to produce valuable work
An enthusiastic personality
A collaborative & creative nature
An attitude that is hardworking & eager to learn
A passion for the core values that are foundational to our Chervin family
A commitment to punctuality & dependability
A completed high school diploma
BONUS: 2 years' experience in Finishing (not required)
---
ap·pre·ci·a·tion / əˌprēSHēˈāSH(ə)n / noun Recognition and enjoyment of the good qualities of someone or something.
---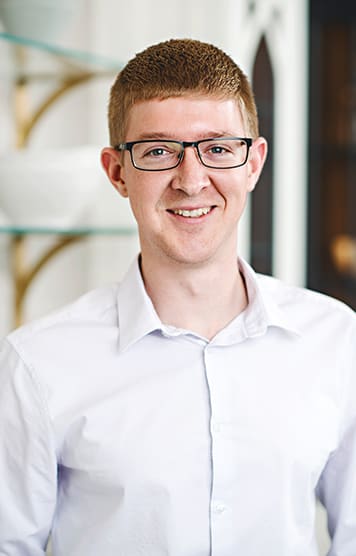 Meet The Author
Trevor Bauman is Human Resources Manager at the Chervin head office in Hawkesville.
Trevor loves seeing the growth and development of employees that are passionate about their career.
Location: Hawkesville, St. Clements | Full-Time | Department: Manufacturing
Location: Hawkesville | Full-Time | Department: Kitchen Assembly