We're looking for a welcoming and detail-oriented Receptionist with cabinet drawing experience to join our showroom team in Oakville.
---
About The Job
In response to the launch of our newest showroom, we are seeking a Receptionist to join our team in Oakville. Our team of Receptionists and Showroom Consultants is integral to the Chervin family, and facilitates, often from first contact, a fluid and enjoyable experience for our clients and internal team.
Chervin's Receptionists are known for their attention to detail, effective communication, organization, and engaging personalities, and enjoy the opportunity to connect with others and help the entire Chervin experience live up to the same quality and integrity of our physical craftsmanship.
This opportunity is full-time (35 hours/week). Wage commensurate with experience. Benefits are included after a 3-month probationary period.
What You'll Do
Welcome visitors, including clients, suppliers, team members, and job applicants, with a friendly, professional, and helpful demeanour; provide them with the guidance they need or find someone with the ability to help them.
Answer phones and emails promptly, courteously, and with an engaging tone.
Assist internal team with basic office maintenance and navigation, answer questions relating to upcoming events and policy changes, and act as a conduit, redirecting questions to the appropriate team member/leader.
Assist with preliminary cabinetry drawings, taking initial information from clients and Chervin designers and creating 2D and 3D conceptual drawings of their potential future space.
Dress professionally and present a positive and welcoming attitude to clients, business partners, and team members alike.
Next Steps
If you are interested in this position, please respond with your resume by filling out the form below.
What You'll Bring
Minimum 3 years experience as a Receptionist or in another customer-facing role.
Experience and competence in using computer hardware and software (i.e. Microsoft Office products).
Excellent written and oral communication skills (English).
Strong interpersonal skills with the ability to adapt to communicate effectively with a diverse group of people.
The ability to multi-task and prioritize.
A keen attention to detail paired with a healthy dose of creativity.
A self-motivated desire to produce valuable work, independently and as part of a team.
A passion for the values that are foundational to us at Chervin.
A commitment to punctuality & dependability.
BONUS: Training in Architectural Technology.
BONUS: Training in Cabinet Vision or another cabinet design software.
---
ap·pre·ci·a·tion / əˌprēSHēˈāSH(ə)n / noun Recognition and enjoyment of the good qualities of someone or something.
---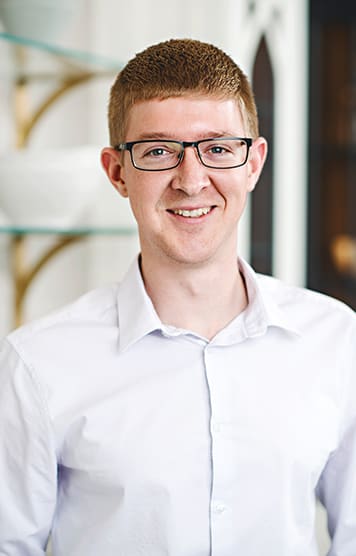 Meet The Author
Trevor Bauman is Human Resources Manager at the Chervin head office in Hawkesville.
Trevor loves seeing the growth and development of employees that are passionate about their career.
Location: Port Carling | Full-Time | Department: Installation & Service
Location: Port Carling | Full-Time | Department: Design