We're looking for friendly, skilled, and able-bodied individuals to join our Installation teams in Waterloo and Muskoka, ON.
---
About The Job
In response to tremendous growth in our company, we are seeking Installers to join our Installation & Service teams in Waterloo and Port Carling, ON. Our Installers are integral members of the Chervin family, and facilitate a key step in the journey of bringing our clients' dream homes to life.
Chervin's Installers are known for their attention to detail, diligence, woodworking skill, and friendly nature, and enjoy the opportunity to work with a wide range of materials, complete the "finishing touches" of custom cabinetry, and contribute to the quality craftsmanship that goes into every Chervin product.
This opportunity is full-time (49 hours/week). Wage commensurate with experience. Benefits are included after a 3-month probationary period.
What You'll Do
Install custom cabinetry in clients' homes according to supplied drawings, with the utmost attention to detail.
Install crown mould, base trim, corbels, etc. where required.
Fasten knobs/pulls on cabinet doors and drawers.
Treat clients' homes with the same care (if not more) as if it were your own home, taking careful note of any imperfections or irregularities in our cabinetry and ensuring they are resolved before project completion.
Relate with the client on the jobsite in a professional, courteous, and friendly manner.
Drive (and park) a company vehicle in a safe and professional manner to, from, and around job sites.
Next Steps
If you are interested in this position, please respond with your resume by filling out the form below.
What You'll Bring
A strong, practical foundation in general woodworking.
A valid G-license and current driving abstract.
The ability to read and discern blueprints, and carry out those plans.
Competency with a variety of woodworking tools.
The ability to lift 50-75 lbs (in various configurations), and carry them short distances.
A keen attention to detail.
A self-motivated desire to produce valuable work.
An enthusiastic personality.
A collaborative & creative nature.
An attitude that is hardworking & eager to learn.
A passion for the core values that are foundational to our Chervin family.
A commitment to punctuality & dependability.
---
ap·pre·ci·a·tion / əˌprēSHēˈāSH(ə)n / noun Recognition and enjoyment of the good qualities of someone or something.
---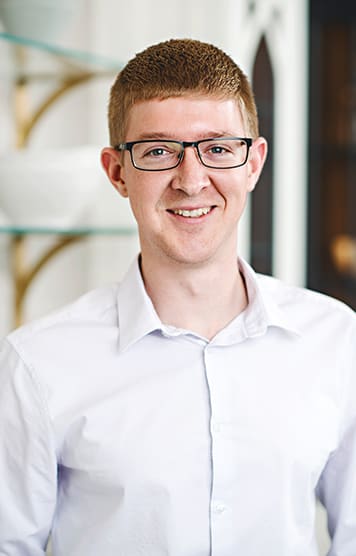 Meet The Author
Trevor Bauman is Human Resources Manager at the Chervin head office in Hawkesville.
Trevor loves seeing the growth and development of employees that are passionate about their career.
Location: Oakville | Full-Time | Department: Preliminary Design
Location: Hawkesville | Full-Time | Department: Kitchen Assembly