We're looking for a detail-oriented individual who is passionate about craftsmanship to join our Kitchen Assembly team just north of Waterloo.
---
About The Job
In response to tremendous growth in our company, we are seeking Cabinet Makers to join our Kitchen Assembly team in Hawkesville, ON (just a few minutes north of Waterloo). Our Cabinet Makers are integral members of the Chervin family, and facilitate a key step in the journey of bringing our clients' dream homes to life.
Chervin's Cabinet Makers are known for their attention to detail, craftsmanship, enthusiasm, and teamwork, and enjoy the opportunity to work with a wide range of materials, complete the "finishing touches" of custom cabinetry, and contribute to the quality craftsmanship that goes into every Chervin product.
This opportunity is full-time (49 hours/week). Wage commensurate with experience. Benefits are included after a 3-month probationary period.
What You'll Do
Install hardware (handles, knobs, hinges, etc) to finish cabinetry, as per spec sheets and designs from Engineering.
Package cabinetry for shipping using a variety of protective wraps, cardboards, and blankets, to ensure safe transportation to its final location. Also ensure cabinetry is handled with care and stored appropriately to prevent damage while being processed by the Assembly team.
Help maintain an organized and tidy work space (including proper filing and labeling of materials and parts), to ensure smooth processes and enable your team to produce the best quality products.
Collaborate with other Assembly team members, as necessary, and stay alert to the requests and needs of the Assembly Supervisor, particularly regarding project scheduling and ways to improve efficiency.
Next Steps
If you are interested in this position, please respond with your resume by filling out the form below.
What You'll Bring
The ability to read and discern blueprints, and carry out those plans.
The ability to lift 50-75 lbs (in various configurations), and carry them short distances.
A keen attention to detail.
A self-motivated desire to produce valuable work.
An enthusiastic personality.
A collaborative & creative nature.
An attitude that is hardworking & eager to learn.
A passion for the core values that are foundational to our Chervin family.
A commitment to punctuality & dependability.
BONUS: 2+ years general woodworking experience (not required).
---
ap·pre·ci·a·tion / əˌprēSHēˈāSH(ə)n / noun Recognition and enjoyment of the good qualities of someone or something.
---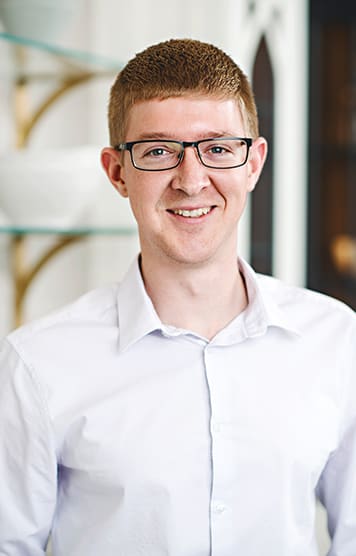 Meet The Author
Trevor Bauman is Human Resources Manager at the Chervin head office in Hawkesville.
Trevor loves seeing the growth and development of employees that are passionate about their career.
Location: Port Carling | Full-Time | Department: Installation & Service