We're looking for an engaging, organized, and creative cabinetry draftsperson to join our showroom team in Oakville.
---
About The Job
In response to new opportunities in the Oakville market, we are seeking a Kitchen Preliminary Draftsperson to join our team in Oakville, ON. Our preliminary draftspersons are integral members of the Chervin family and facilitate a key step in the journey of bringing our client's dreams to life. Chervin's preliminary draftspersons bring attention to detail to every Chervin product
This opportunity is full-time (44 hours/week). Wage commensurate with experience. Benefits are included after a 3-month probationary period.
What You'll Do
Use Cabinet Vision to design custom cabinetry according to the customer's requirements
Work with the sales team to reach the desired cabinetry design
Dress professionally and present a positive and welcoming attitude to clients, business partners, and team members alike.
Next Steps
If you are interested in this position, please respond with your resume by filling out the form below.
What You'll Bring
Competent with computers and software
Strong verbal and written English communication skills
Keen attention to detail
Self-motivated desire to produce valuable work
An enthusiastic personality
A collaborative and creative nature
An attitude that is hardworking and eager to learn
A passion for the core values that our foundation to our company
A commitment to punctuality and dependability
BONUS: 2+ years general wood working experience (not required)
---
ap·pre·ci·a·tion / əˌprēSHēˈāSH(ə)n / noun Recognition and enjoyment of the good qualities of someone or something.
---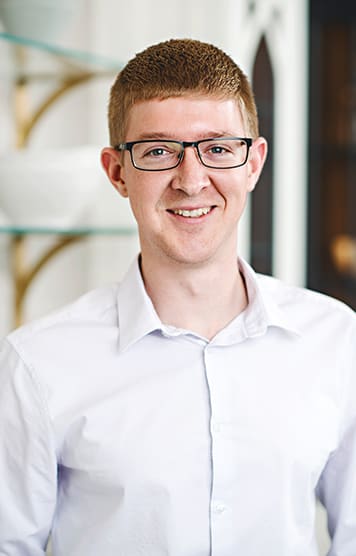 Meet The Author
Trevor Bauman is Human Resources Manager at the Chervin head office in Hawkesville.
Trevor loves seeing the growth and development of employees that are passionate about their career.
Location: Hawkesville | Full-Time | Department: Kitchen Assembly