Justin Shantz
Experience
Joined The Chervin Family In:
Previous Industry Experience:
Started at Chervin working in the Kitchen Machining department; from there became a Supervisor in the Hardware department, then worked in Shipping & Receiving for a while before transitioning to Engineering
I've been managing Engineering since 2017; every day is unique, filled with meetings, phone calls, delegating, and lots of answering questions!
Family
Deanna and I got married in 2008. We have two sons and a daughter, and family means the world to us!
Most Unique Project
My team worked on a sliding bookcase door a while ago - it was challenging to design, but so rewarding for everyone involved in the end!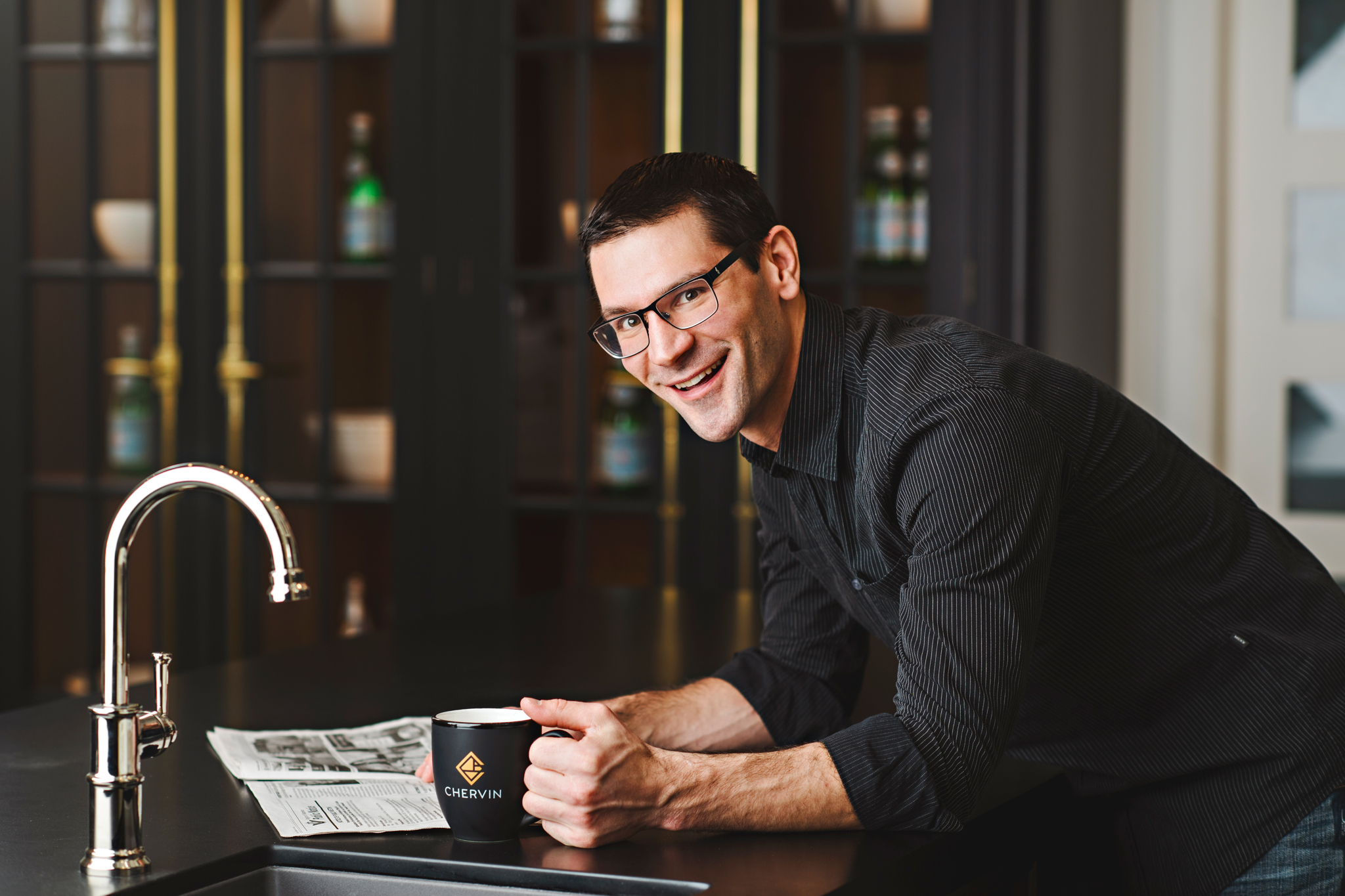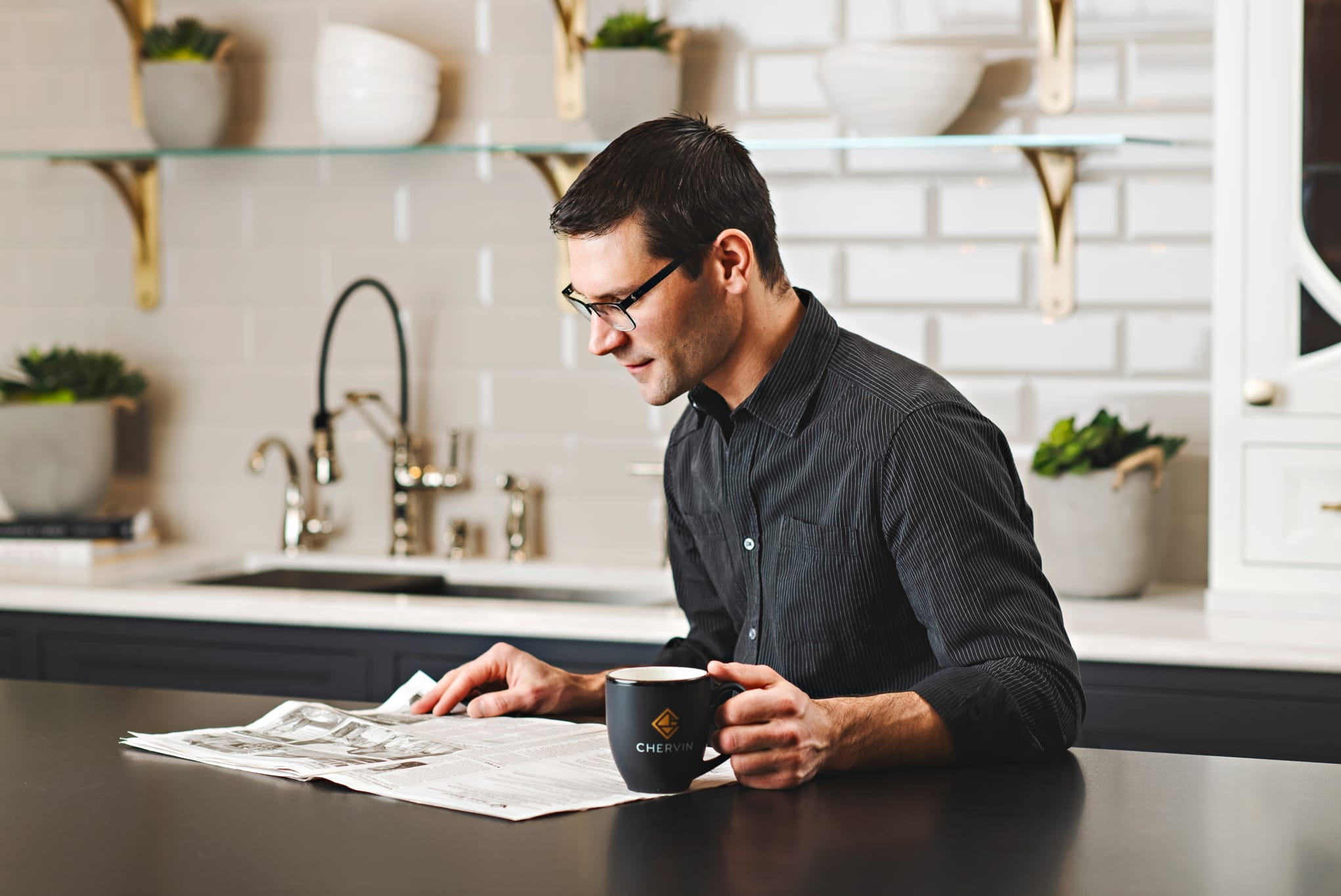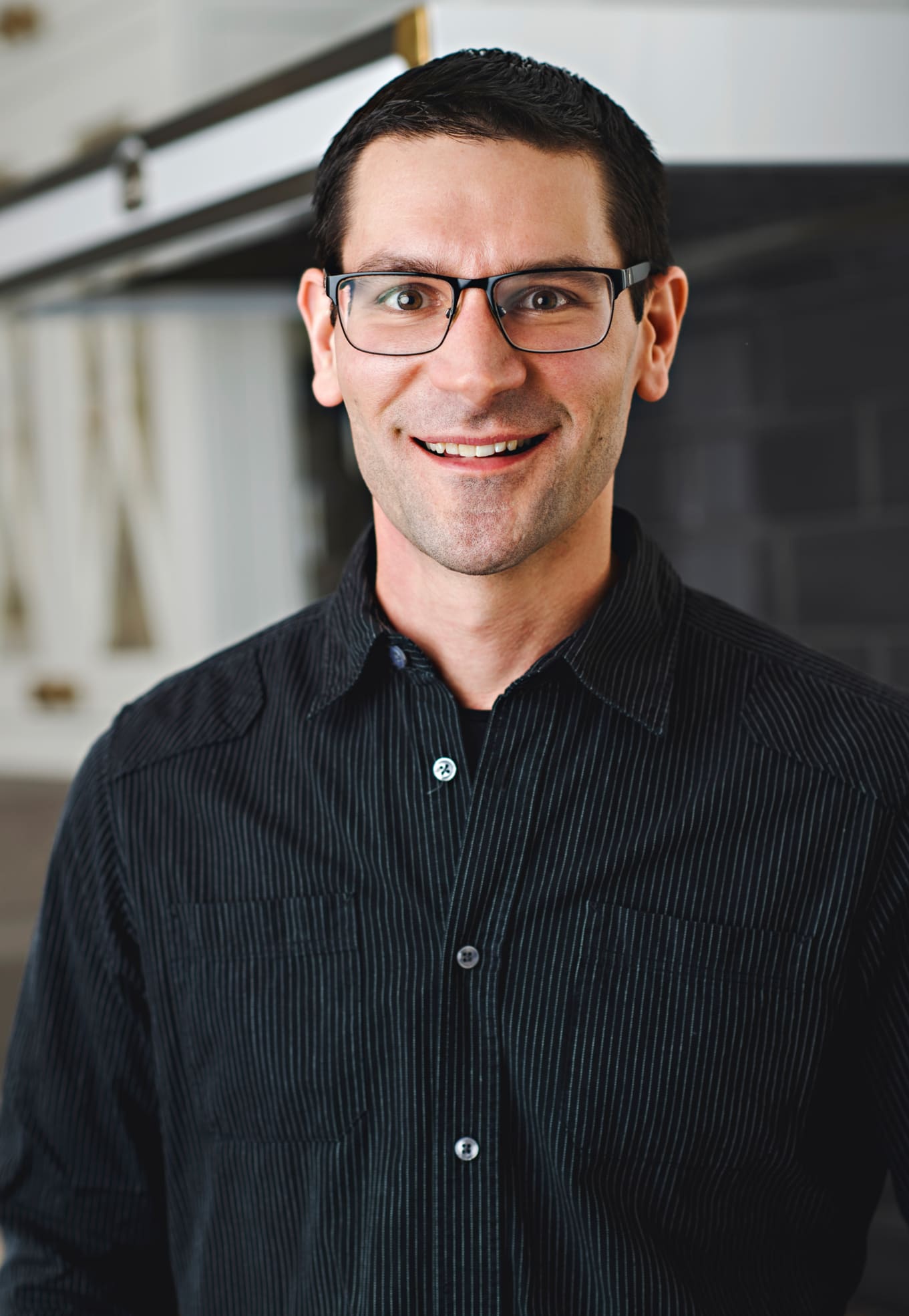 Favourite Quote
"Alone we can do little; together we can do so much." - Helen Keller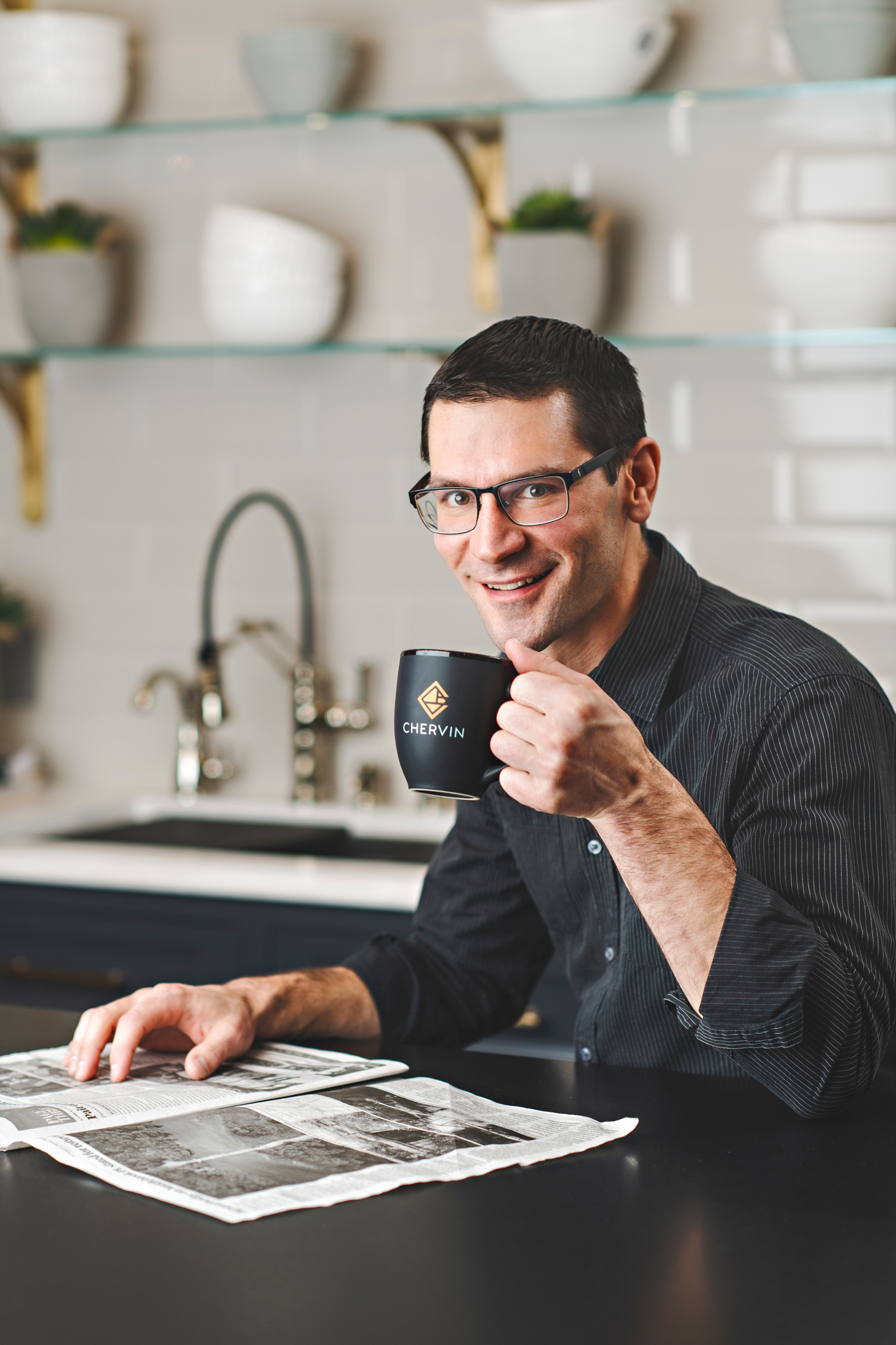 Personal Style
Current Personal Dream Design:
My favourite wood right now is Rift White Oak. I also enjoy mixing rustic elements into a transitional design; details like x-frame ends on an island or reclaimed wood
Happy this fad is over:
Cathedral-style doors - they can be beautiful, but have to be installed in the right environment and made of the right wood species to feel current
Hobbies
Current Hobbies:
Playing with my kids (building toy trains together, for one!), and tinkering around the house
Hobbies I'd Like To Resurface:
Hockey and baseball
Favourite Meal
To Cook:
A Saturday morning breakfast of bacon, eggs, and hashbrowns. I'm also a grilled cheese and macaroni expert! :)
To Eat:
Taco salad has been my absolute favourite for many years - it's usually my birthday meal request! I also enjoy a bowl of Raisin Bran just about any time of the day - extra raisins, please.