Kristen Weber
Kristen's Vision for Chervin
I hope that when you first encounter Chervin you see more than just a kitchen manufacturer – we do work hard to create a beautiful product, but we also operate like a family – we value our employees and love to honour their craftsmanship; we value you, too, and want to honour your ideas!
Experience
Joined The Chervin Family In:
2014
Started as a Co-Op student managing social media, and reception.
As the company grew, I got to follow my passion, create a team, and became the Director of Marketing
Previous Industry Experience:
Special interest in graphic design; with time researching and learning about marketing
Family
Married to Trent; we love our family
Favourite song lyric or quote
"Busy is a choice, stress is a choice, joy is a choice. Choose well." – Ann Voskamp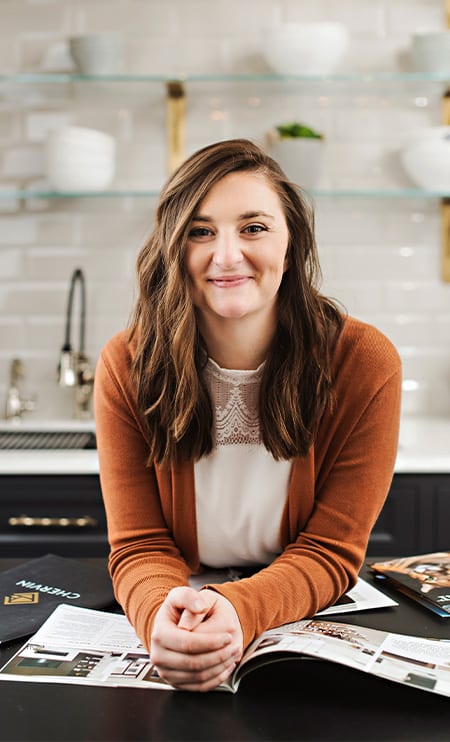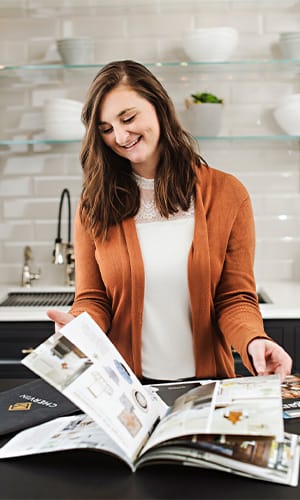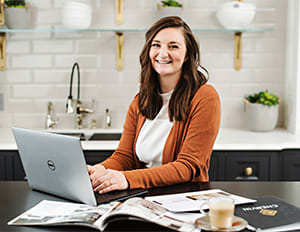 Most rewarding part of your role?
Seeing it all come together – some projects are long and multi-faceted, but the rewards (like the collaboration between departments, and seeing Chervin-client relationships flourish) are outstanding. I also really thrive on the variety of my role – there are so many aspects of it and so much to do!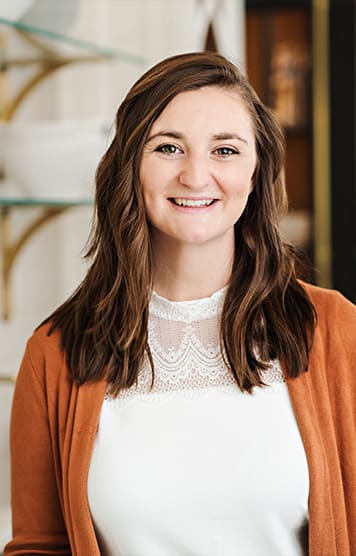 Personal Style
Current Personal Dream Design:
Walnut, black, and white; lots of tones and textures; granite or quartz countertop
Happy this fad is over:
Honey oak
Hobbies
Current Hobbies:
Watercolours, acrylic paints, sketching, reading in my hammock and exploring the world with Trent (taking photos along the way)
Hobbies I'd Like To Resurface:
Videography and video editing.
Favourite Meal
To Cook:
To be honest, I'm not in love with cooking...but I am in love with Trent, so when we have time to cook together, it's always a fun adventure! Usually, we make a stir fry, or if it's Saturday morning, we make waffles or a skillet with fresh mango on the side
To Eat:
Ribs or steak (medium) – BBQ food (brisket or pulled pork are amazing, too)
Stories From Kristen | View All ›
There are currently no posts available. Please check back.