Entertain in Luxury

Designing, Manufacturing, and Installing Luxury Custom Cabinetry since 1991.
Cabinets for Any Space
Some of our most unique and custom projects take place outside the kitchen and bathroom... Accent walls that make a statement. Home offices built for productivity and elegance. Hosting spaces as refined as your local steakhouse.

Custom cabinetry opens the door to a seamless flow throughout your home, or next-level creativity through contrasting design choices in your practical and personal spaces. Enjoy the freedom, beauty, and stability of high-quality, meticulously custom cabinets – in every room of your home.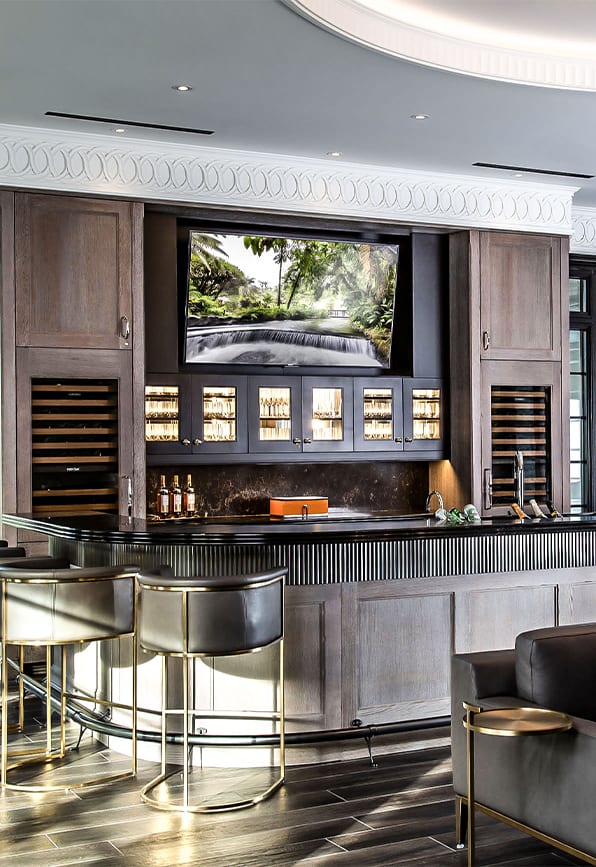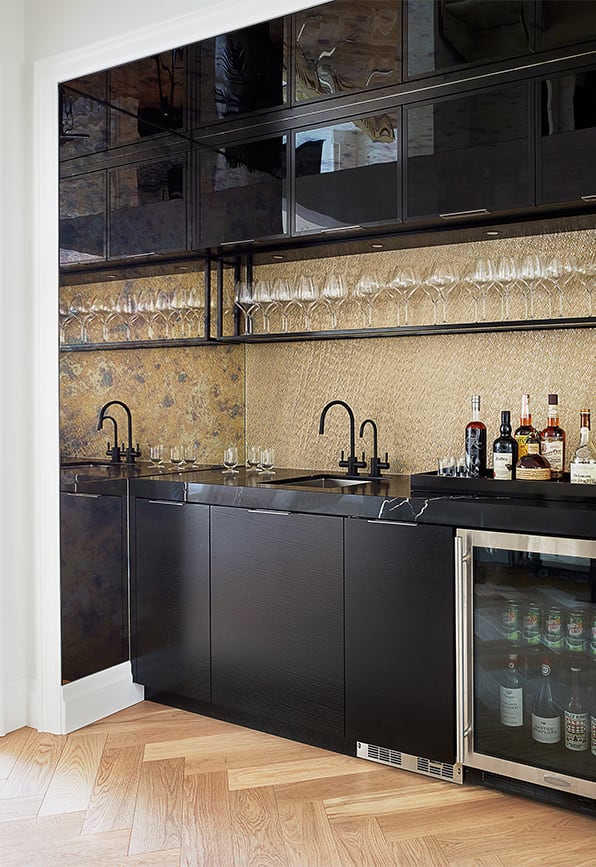 1.  Book a Design Consultation
Our team of expert kitchen designers will help you put together a vision for your space and make sure that nothing is forgotten during the design process.

2. We Handcraft Your Dream Kitchen
Our manufacturing team takes your plans and brings them to life, making sure that no detail goes missed.

3. Create Memories with Friends and Family
It's time for you and your family to start making new memories in your new kitchen - establish what it looks like to host in a new, functional kitchen and how you can work together as a team to cook.
A WORD FROM OUR CLIENTS
A quick line to say we are so happy with our kitchen - it has come together even better than we had hoped for. We are over the moon. KW countertops did an outstanding job for us. We couldn't be more happy. Thanks for your help. We will have you in when we have some nice weather!
Design Inspiration Starts Here | See More ›
$0.00

White Oak Bookcase Wall
$0.00

Charming White Oak Furniture Style Vanity
$0.00

Fresh & Modern Cottage Kitchen
Three Showrooms to Serve You Best | Waterloo, Muskoka, & Oakville
Our team is always excited to connect with you to discuss how custom cabinetry and design can help your home stay fresh, no matter how much time you spend there. Contact us when you're ready to get started - we can't wait to help you sort through your ideas, then design, handcraft, and install your dream kitchen!