Chervin Service: High Quality, Higher Standards

Chervin Kitchen & Bath builds high-quality custom cabinetry near Waterloo, Ontario. We're committed to following the Golden Rule: Do to others as you would have them do to you. We practice it in everything we do to ensure our commitment to our customers.
---
A word from our Clients
After working with your team and seeing the quality of your millwork (10 out of 10), I have to say that you blow away just about any cabinet company I've dealt with in the city.
---
High quality, Higher standards
At Chervin, we hold ourselves to a high standard we like to call "The Golden Means of Perfection". Based on both The Golden Rule of Service ("do to your customers as you want done to you as a customer") and the mathematical principle of The Golden Ratio, our tagline reminds us to always strive for impeccable design and service – from pleasing aesthetics, through to sturdy and integrous materials, and a trustworthy, engaging experience. You have a dream for your space and we want to turn that dream into a reality - the most beautiful and balanced cabinetry you can imagine.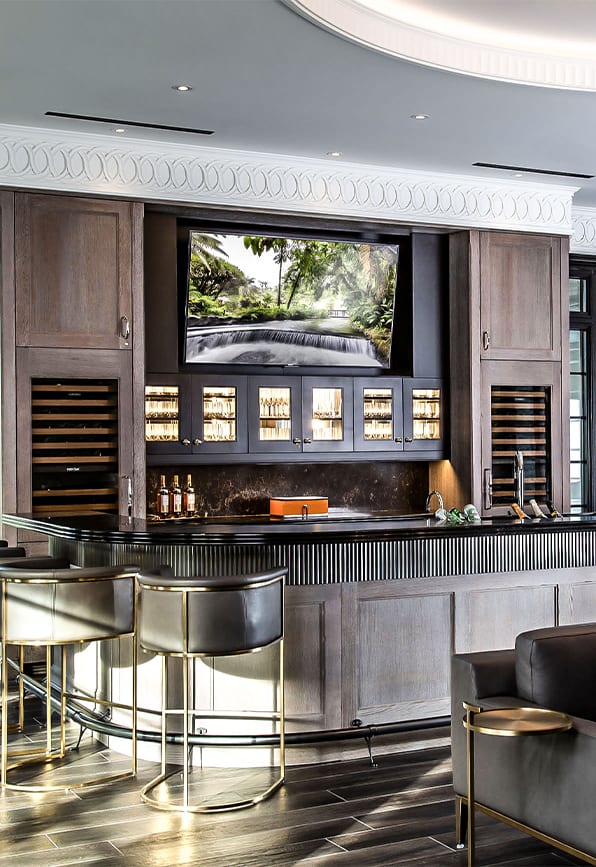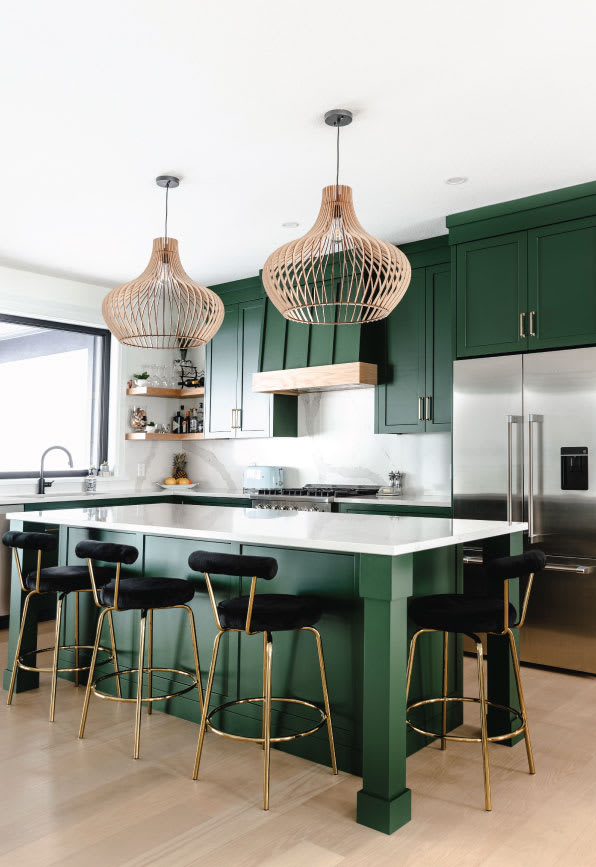 ---
A word from our Clients
We bought Chervin cabinets for two of our custom-built homes. We would like to say that this company truly is its mission statement. Integrity, honesty, craftsmanship all the way. They truly stand behind their work, looked after us fully, and then some. Just want to say thank you. Truly proud to show Chervin Cabinets in my home.
---

---
Our talented and resourceful sales & design team loves the adventure of turning vision into plan and works with our dedicated designers and engineers to create your ideal vision.
---
A word from our Clients
I want to share with you and others just what an amazing company you have. From our entry into your showroom 7 years ago to the onsite support we received today from Jeff it has been a professional, engaging, and trustworthy experience. We called about a month ago to have someone come and look at two small problems. Upon reviewing the concern, the Service Technician immediately recognized that it had to do with their original installation and therefore it was Chervin's concern. To think that after-sale service extended that long is unheard of and should be recognized as a superior effort by your company. We still love our kitchen and what it has done to our home. Your staff is amazing, highly qualified, and customer-focused. I only wish more businesses were like yours.
---
A word from our Clients
Through this process, I've learned there are really three distinct aspects to custom cabinetry - design, production build quality, and installation. If one is lacking, the finished product cannot be of the highest standard. Your company delivers the highest standard.
Get Inspired for Your Next Project
We know there is so much to think about and plan. Why don't you take the first step of finding projects that you love? Show us the photos and we will create your own custom kitchen incorporating similar elements.