News & Updates
CUSTOM-MADE SOLID WOOD KITCHEN CABINETS IN WATERLOO, MUSKOKA, OAKVILLE, AND BEYOND.
FOR OVER 30 YEARS, CHERVIN HAS BEEN DEDICATED TO DESIGNING, BUILDING, AND INSTALLING CUSTOM KITCHEN CABINETS TO YOUR EXACT SPECIFICATIONS.
As you start planning your custom kitchen cabinet project, it's important to think of not only style but also the structure and quality of your custom-made kitchen cabinets. What your cabinets are made of determines how they will stand up to daily use. Our team is here to help you balance the style, function, and quality of your cabinetry materials as you design your dream kitchen.
BENEFITS OF CHOOSING CUSTOM WOOD KITCHEN CABINETS
We offer a wide variety of materials for your custom kitchen, but one of the most popular still is wooden kitchen cabinets. Wood Some of the advantages of choosing solid wood kitchen cabinets for your doors and drawers include the following:
Durability
If stained, they add warmth and character to your kitchen
Easy maintenance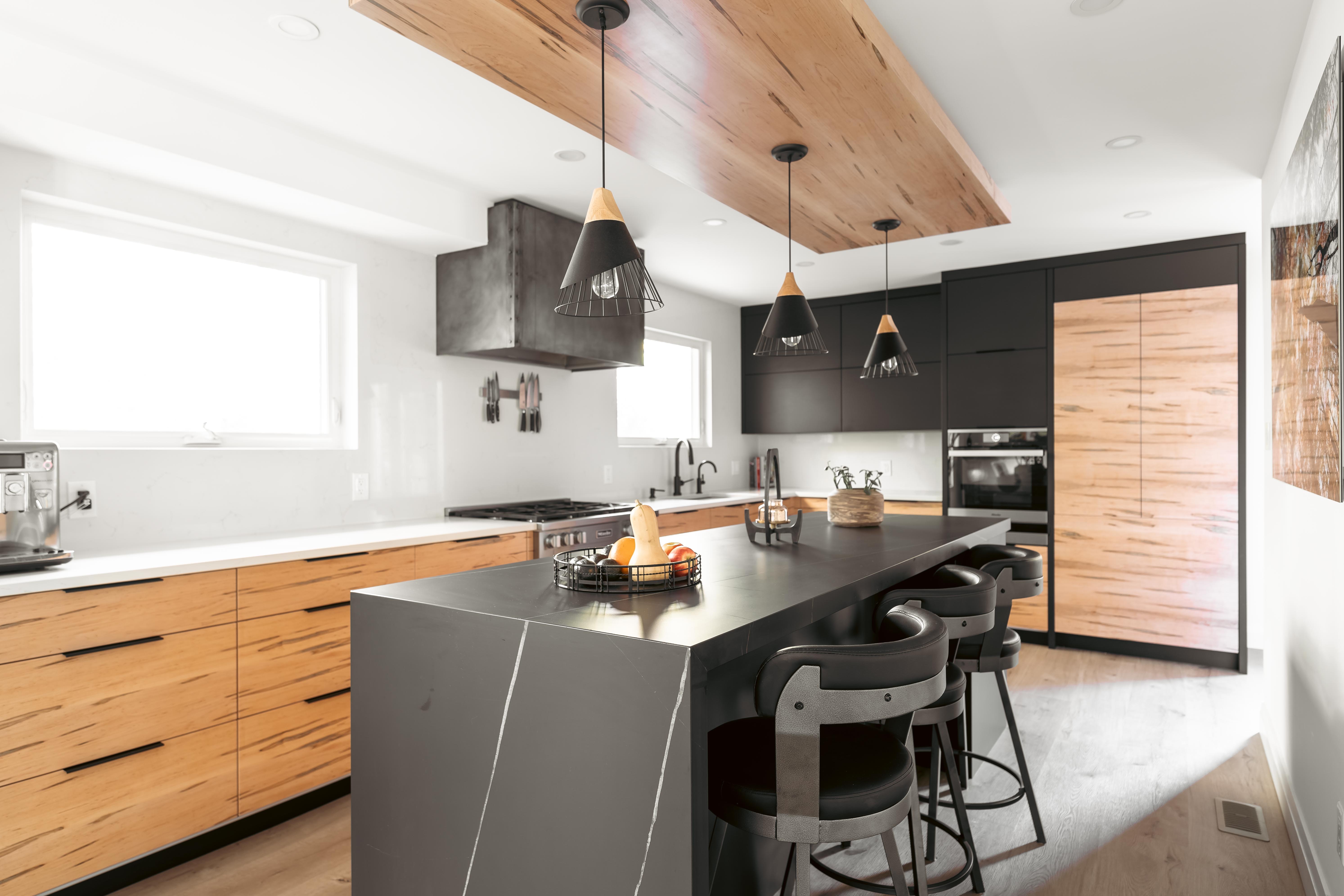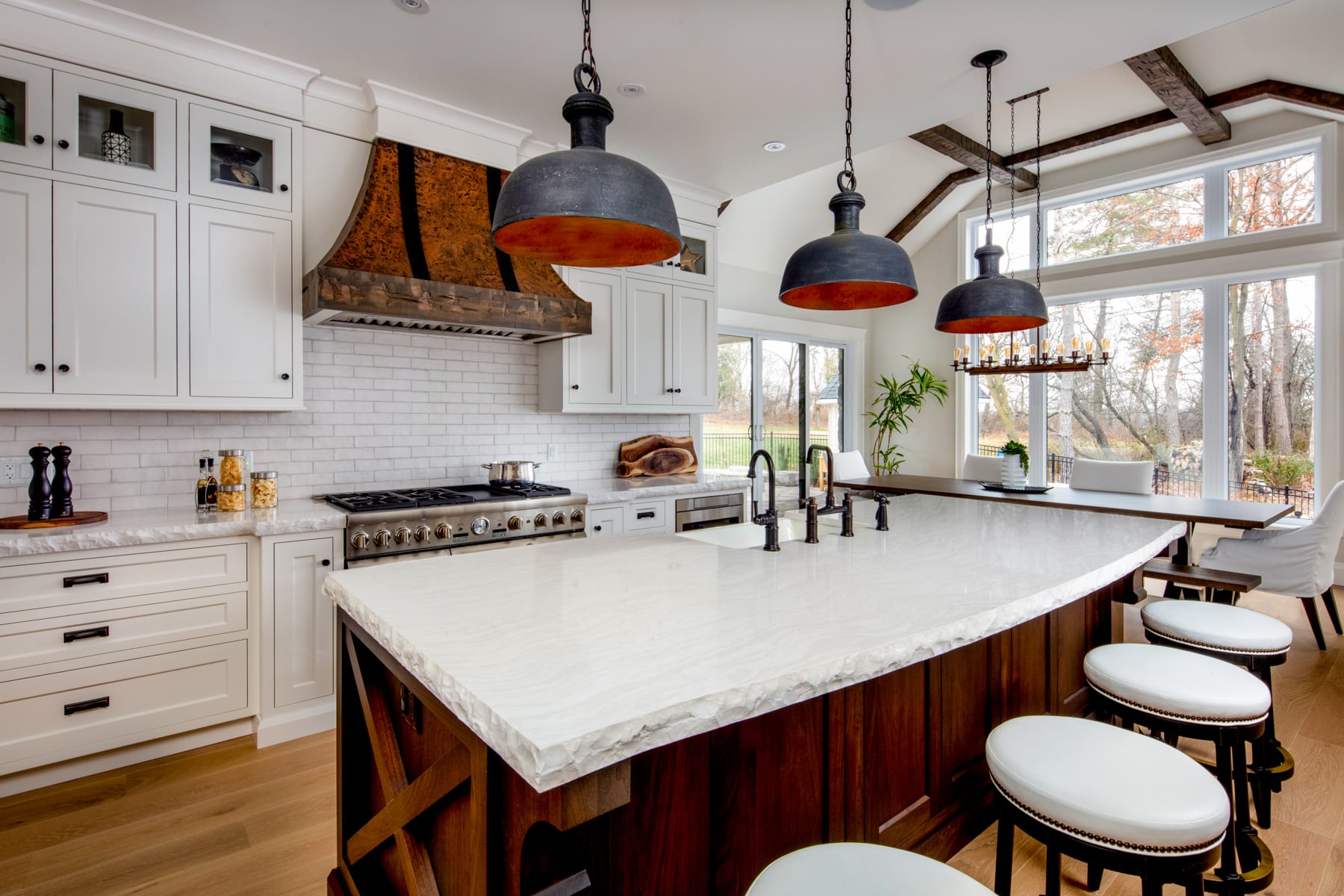 POPULAR TYPES OF WOOD CABINETS FOR CUSTOM KITCHEN CABINETRY
Although we see a variety of solid wood kitchen cabinets installed, the three we see most consistently right now are Walnut, Maple, and Rift White Oak. These materials act as a base, and each customer can stain them to the colour tone that they wish to create their own personal style of kitchen.
SOLID WOOD CABINETRY CHARACTERISTICS
There are several factors that you should consider when choosing a wood species for your kitchen cabinets.
Grain: Are you okay if there are variations in grain? With most wood species, there will be some cabinets that the grain won't match which shows the true character of natural wood. If you are looking for consistency within your kitchen a veneer might be better for you. Ask your kitchen designer for some examples and more information on grain matching.
Colour: Just because you are choosing wood doesn't mean it has to be a natural tone. Although a natural kitchen can be beautiful, you can choose from a variety of wood stain finishes. Visit our showroom to see a few of our examples.