Lighting can truly be the star of the show in your kitchen...or put a damper on the whole design. Here are a few key tips on how to make the most of your space by selecting the right lighting to let all your favourite features shine...
---
While cabinetry and woodworking remain our specialty at Chervin Kitchen & Bath, we've learned a lot about lighting over the years. Between our relationships with lighting retailers and interior designers, our sister company, Chervin Furniture & Design, selling light fixtures, and our own desire to master the art of in- and under-cabinet lighting, we have absorbed a lot of insights on how to light a kitchen in a way that feels refreshing, inviting, stylish, and natural. Today one of our Oakville designers, Catherine - a graduate of Sheridan's Interior Design program with two decades of experience in the cabinetry industry - is guest posting on our blog with her top tips to keep in mind when lighting your new kitchen. Let's dive right in...
1. Don't Underestimate the Power of Great (or Terrible) Lighting
Lighting is an absolutely essential ingredient in the design of any space - kitchen, bathroom, bedroom, living room...whatever part of your house you're working in, lighting has the ability to make or break your aesthetic. This is why it's vital to ensure that lighting is not an after-thought or an add-on once the rest of your space is complete, but rather a key element to be addressed early on in the design process.
The position of your fixtures, in addition to the hue and intensity of the bulbs themselves, can instantly change not only the mood of your space, but also the apparent size and scale of the room! Smart bulbs are a popular option right now for offering a new level of control over the mood and feel of your home, but the fixtures themselves will still have a big impact on the balance, style, and ambience of your space.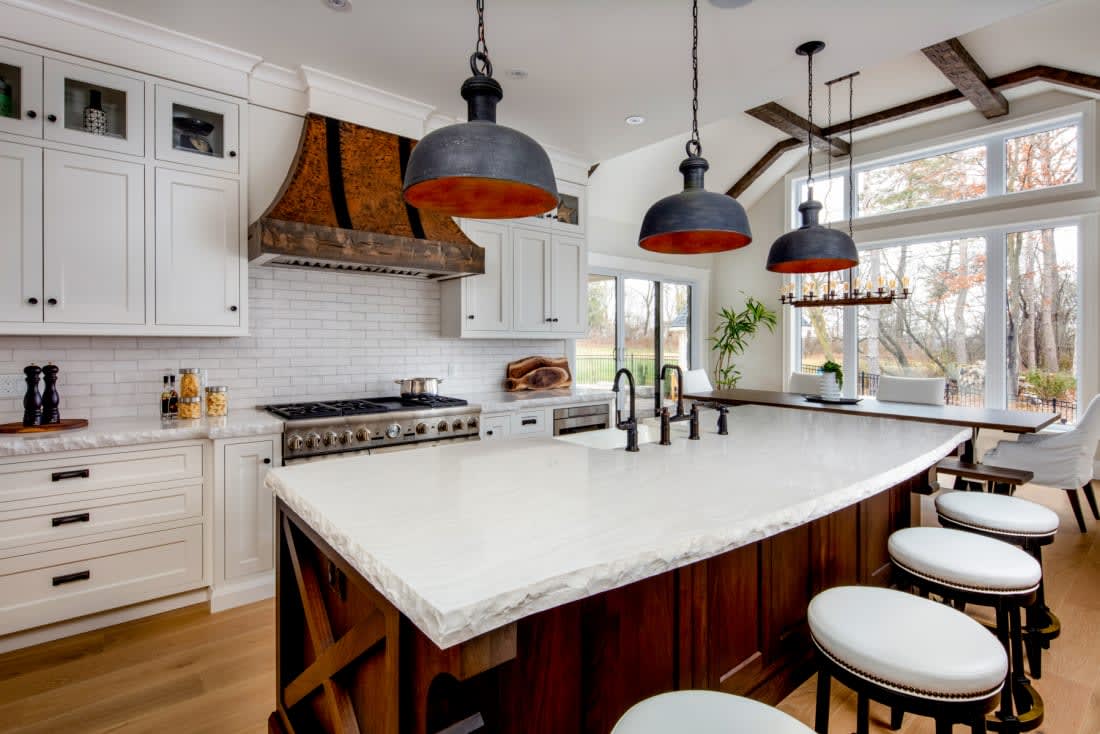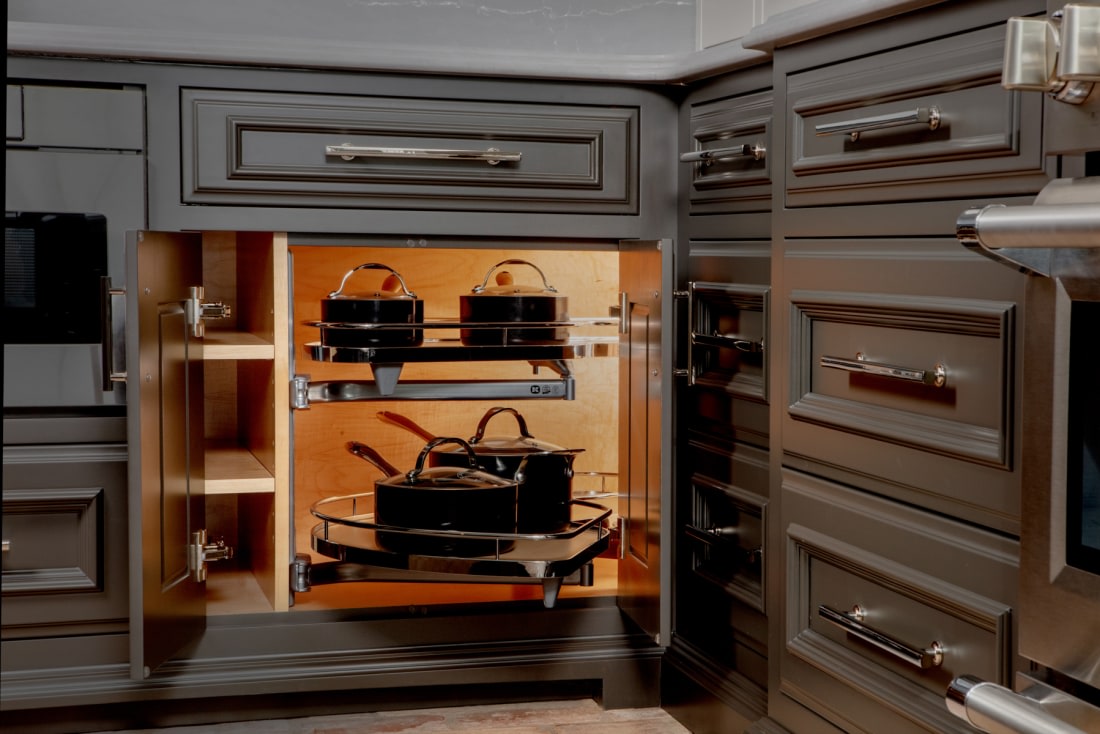 2. Address Your Lighting in Layers
Lighting should always be considered in layers, but especially in the kitchen. Overhead lighting is the first layer, entailing pot lights and other ceiling-hung light fixtures. Task lighting includes under-cabinet lighting, pendants over the island, reading lamps, and any other lighting that highlights a specific space in your room that has a dedicated purpose. Accent lighting adds a luxurious, "finished" look to any space, and can come in the form of lighting near the toe-kick or crown moulding, indirect lighting in glass-front cabinets, or even strip lighting in deep cabinets or drawers.
When you're laying out your cabinetry design, evaluate how you expect to use your space, and what layers of lighting can accentuate and add depth  to your design.
3. Use Strip Lighting Strategically
LED strip lighting is extremely versatile and can be used in so many ways around your kitchen - make the most of it! Here are a few of our favourite places to use strip lighting:

Recessed behind a valance as under-cabinet lighting
Recessed under a countertop on an island overhang
Positioned vertically in display cabinets (as a more subtle option than a puck light that can be distracting from the items you truly want to feature)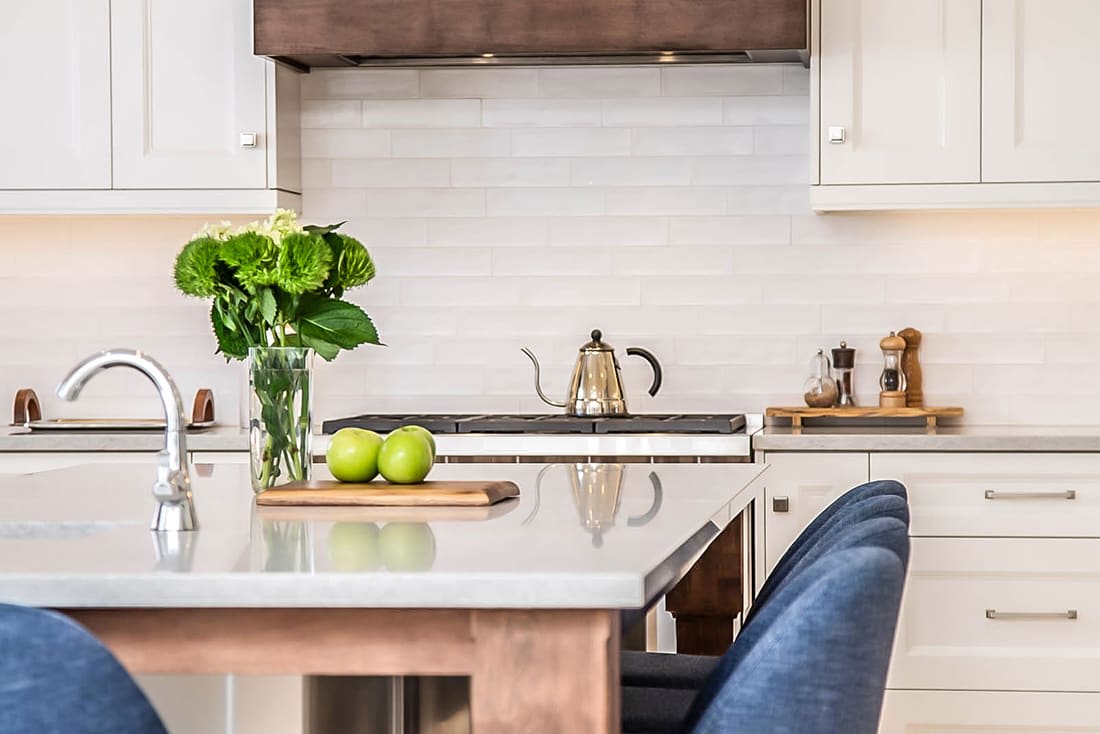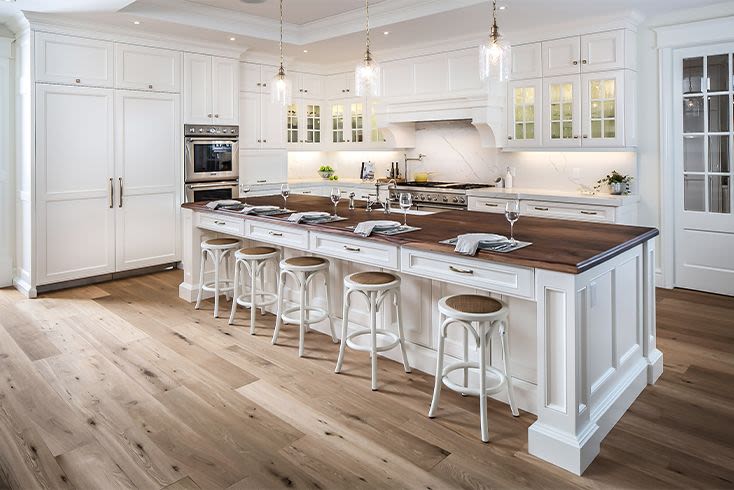 4. Express Yourself With Stylish Fixtures
The most fun part, of course, is choosing the actual light fixtures. Dramatic chandeliers and ceiling lights give so much opportunity to express your style, interests, and personality in a statement way. Decorative pendants over the island add to the charm of your overall design by bringing a little extra "flavour" (while serving a practical purpose). Lighting is often not the primary focal point of your space, but it can be your primary accent, and is sure to draw many eyes. The wonderful thing about lighting is how incredibly creative the designers and manufacturers can be with the look, materials, and overall form, so it can truly be the piece that defines the style, era, and ambience of your entire room!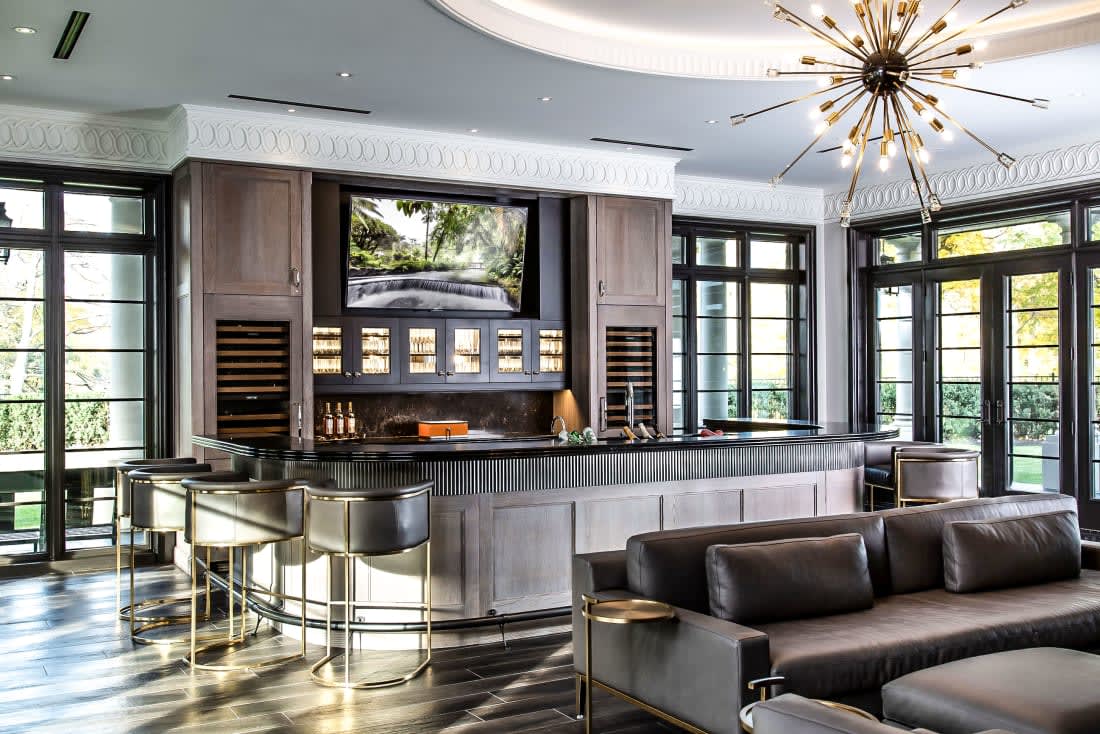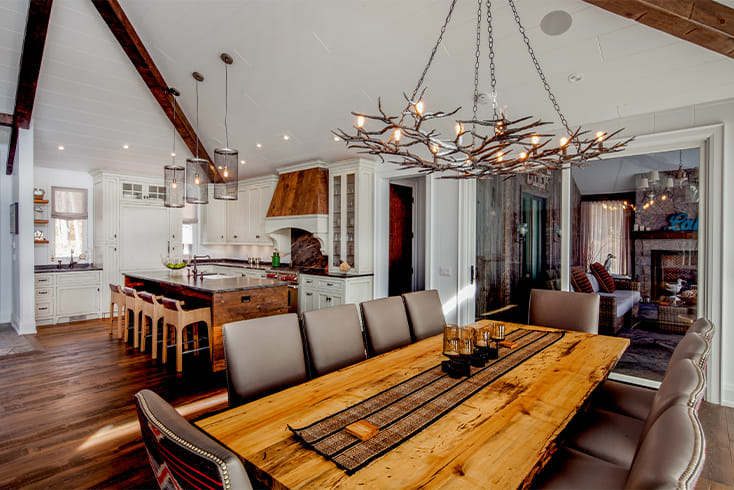 As you plan for your own future kitchen (or other space in your home), I hope you will enjoy and make the most of your exploration of lighting options - great lighting truly can make all the difference in the style and functionality of your new space. Feel free to contact me anytime if you'd like to discuss designing and lighting your dream cabinetry!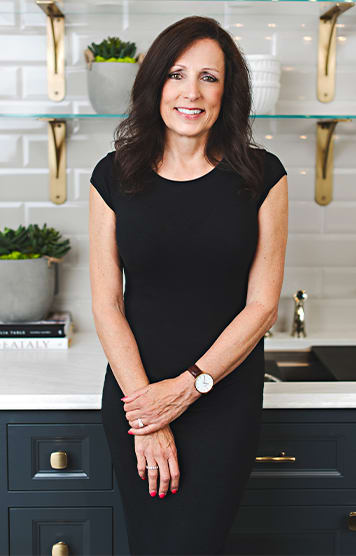 Meet The Author
Catherine Heasman works as a Sales & Design Associate at the Chervin showroom in Oakville.
Catherine is an experienced designer and is excited to meet your vision.
More From Catherine | View All ›
Dive into this warm and spacious contemporary kitchen featuring flat-cut walnut wood, high gloss Schenk, Cambria quartz countertop, and full-height backsplash. 
---
Want to learn more?
Contact one of our showrooms in Waterloo, Muskoka, or Oakville and our designers would love to discuss how to make sure your lighting compliments your future cabinetry!