When it comes to range hoods, going custom means endless possibilities...
---
There are plenty of range hoods out there that you can purchase through your local appliance store or even online - they serve their functional purpose and many are quite attractive, But if you're looking for a stand-out design, something built just for your space, and have a little extra budget, custom-crafting your range hood could be your answer. Here are just a few of the benefits of having your range hood - whether wood, metal, or a combination of both - handcrafted by Chervin...
You can optimize your space.
Having your range hood custom built means it can be shaped and sized to perfectly suit your space. Whether you're working with angles and corners, like in the kitchen to the right, or you've ordered in an extra-wide (or unusually narrow) cooktop, the versatility of a custom range hood will ensure everything feels balanced and intentional but also stays safe and to code. 
Featured right - Brown's Lake Kitchen (designer: Jay Designs by Kelly)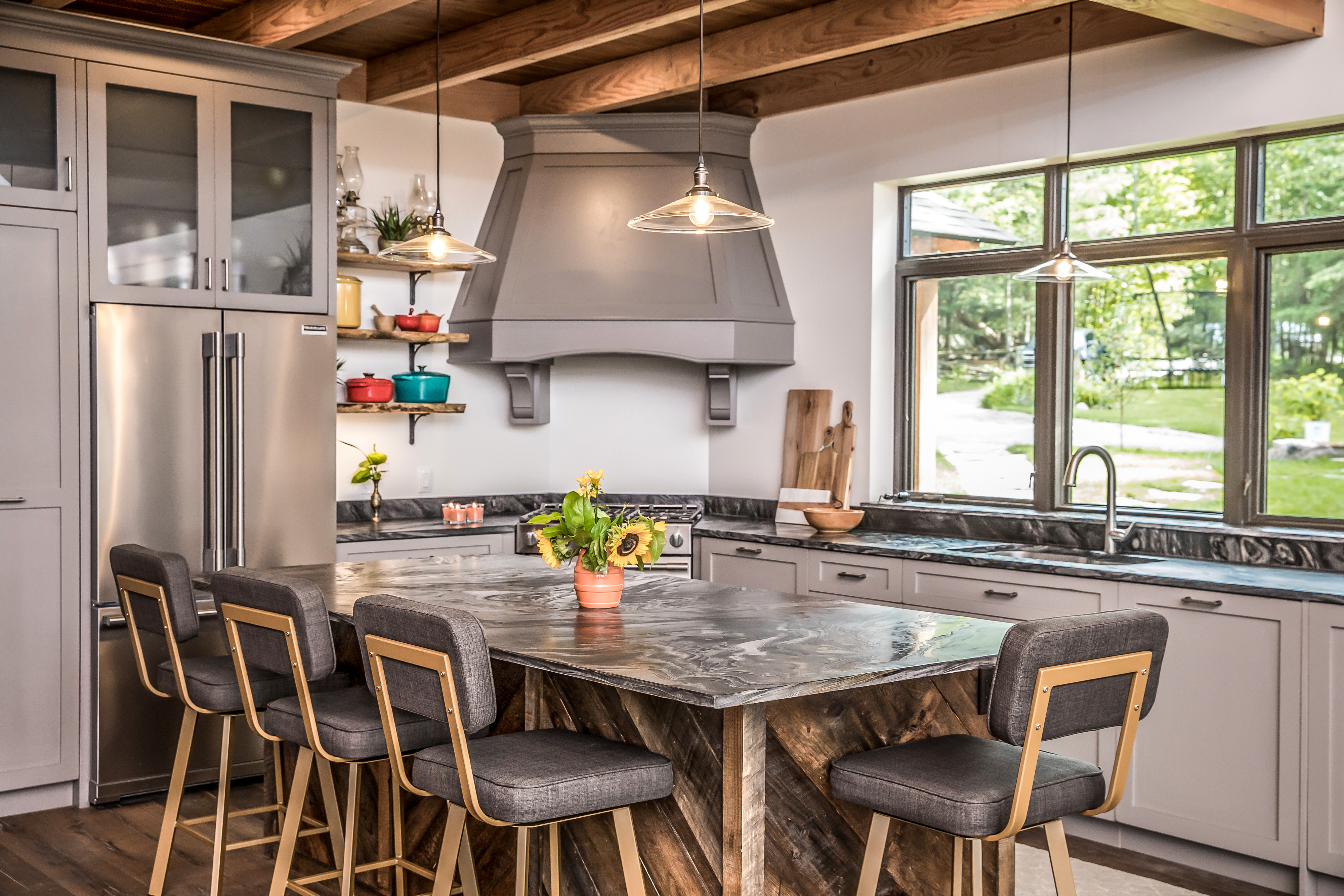 It will seamlessly match your style.
Another obvious benefit with choosing custom is that it can coordinate perfectly with the rest of your cabinets (it's being made by the same people!). Finishes, applied moulding, trim, and even batch of materials can be coordinated to ensure a perfect match. And if you're not into the matchy-matchy style, you have the option to select which elements of your range hood you'd like to have coordinate with the rest of your cabinets, and which ones should contrast, so in the end, everything ties together, but your hood has a voice of its own, stylistically.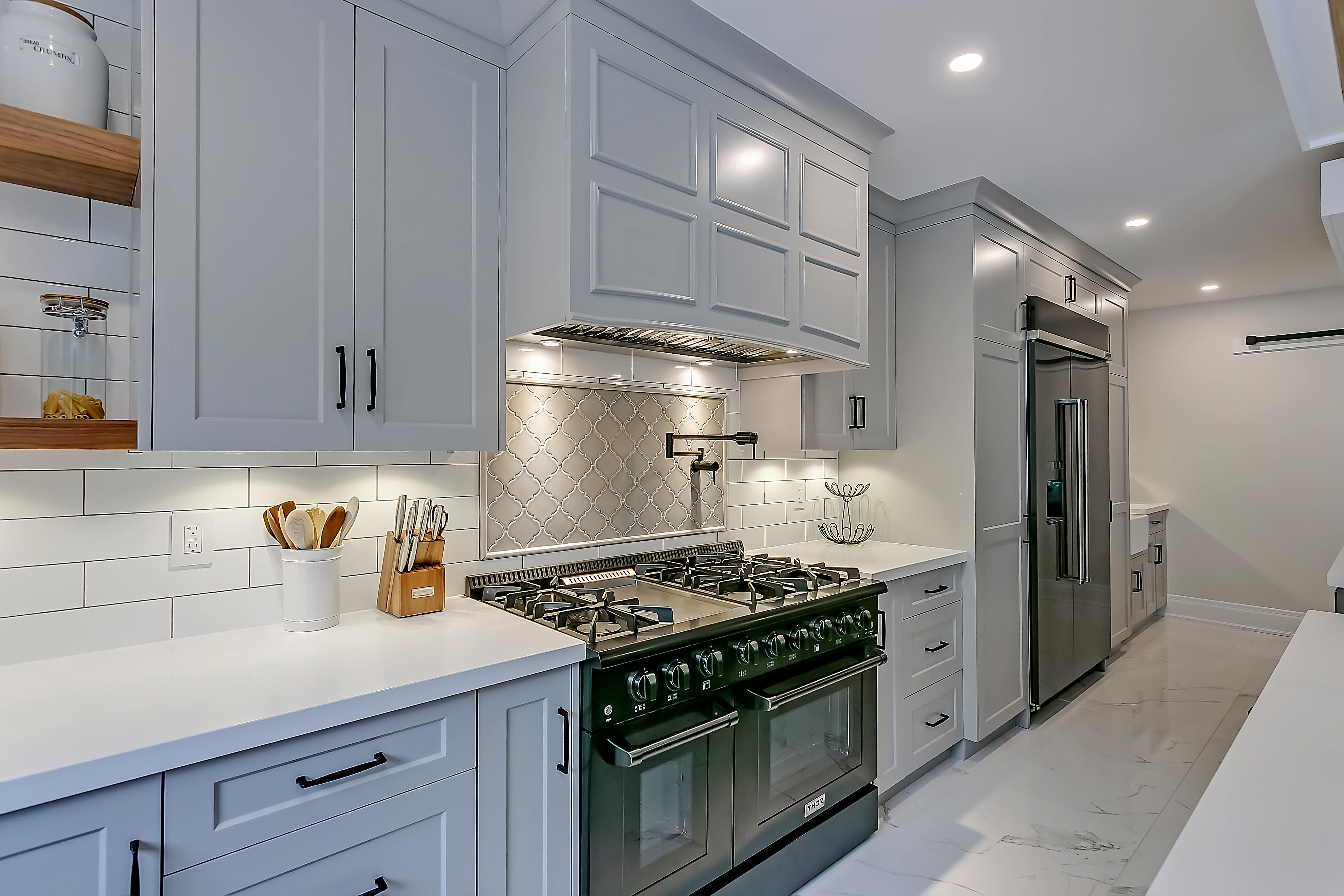 Greeneagle Kitchen (contractor: Stonewood Homes)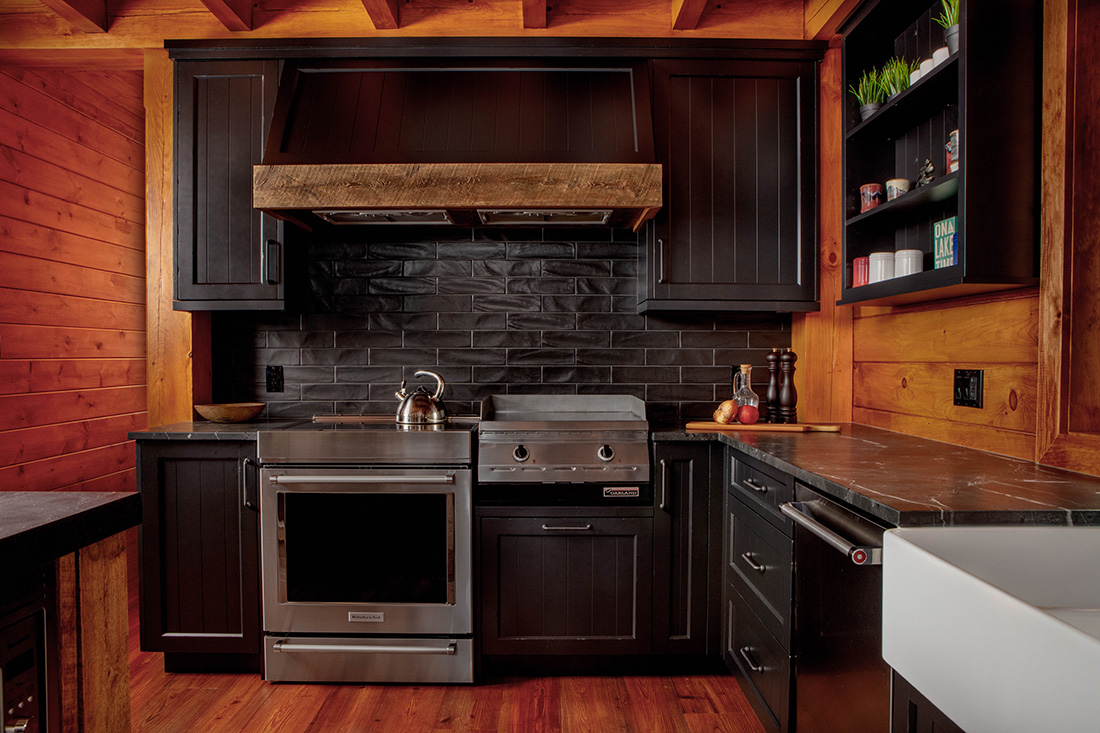 Cowper Kitchen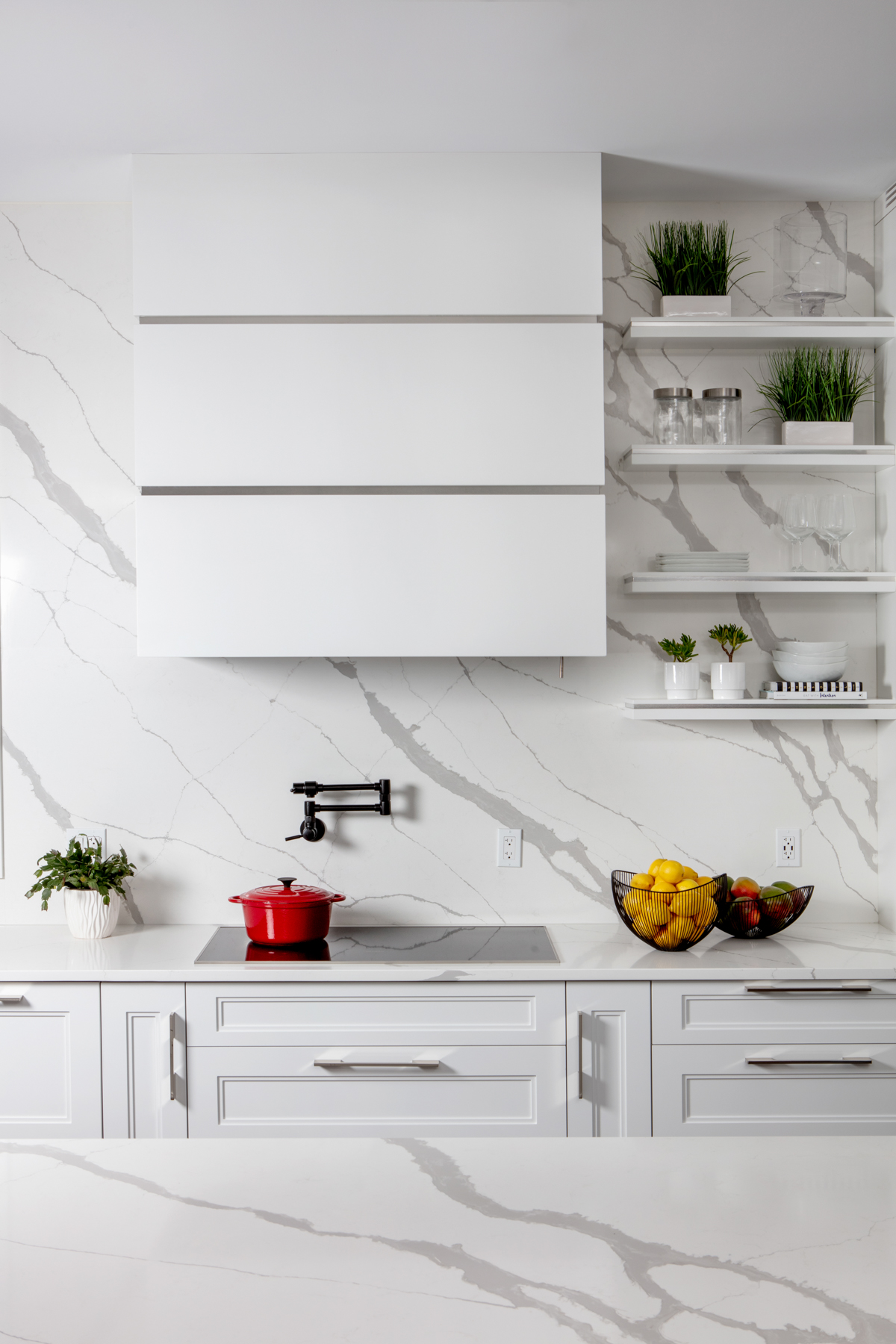 You don't have to search for it.
If you really have a vision in mind for the drama, elegance, or overall look of your range hood, custom is the best way to go. Working with an experienced designer and engineer, you can express your vision and have it developed into tangible plans for craftspeople to follow. Rather than sifting through hundreds of existing range hoods, trying to find one that fits your vision (only for each one to be missing one crucial element), start from scratch and build your range hood around your dream, not vice versa.  
Featured left - Amaranth Kitchen (contractor: Montgomery Homes)
It can serve as a one-of-a-kind focal point.
Next to an island or a dramatic window-scape, well-designed range hoods are often made the focal point of kitchens. They are large, relatively central, and basically a decorative encasement for an integral safety feature...so why not have fun and make it the star of the show? Choosing a rich texture, a bold contrasting colour, or simply a regal form can all draw the eye up and give your whole kitchen a new depth of character and a heightened degree of class.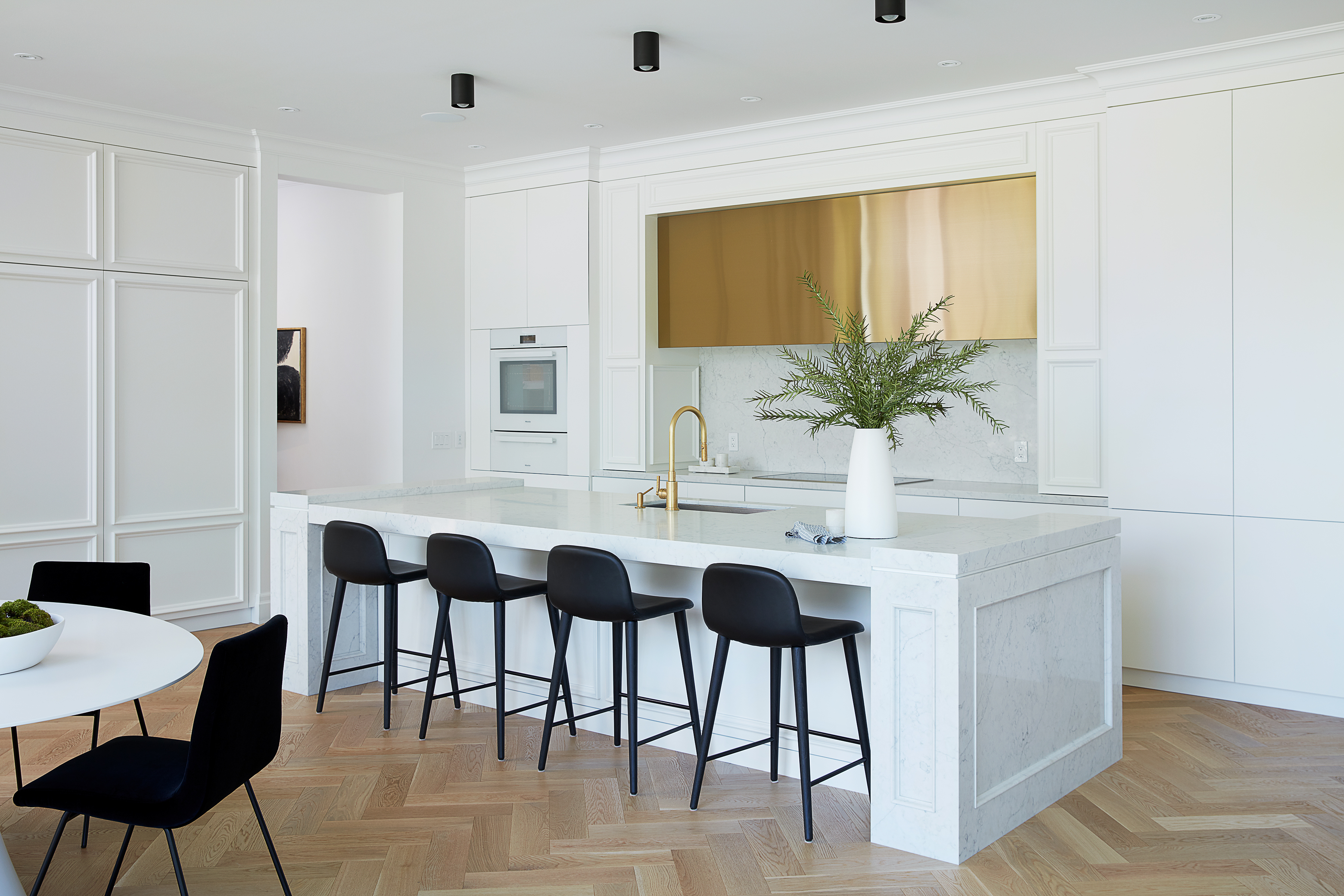 Claremon Kitchen (designer: Mhouse Inc.)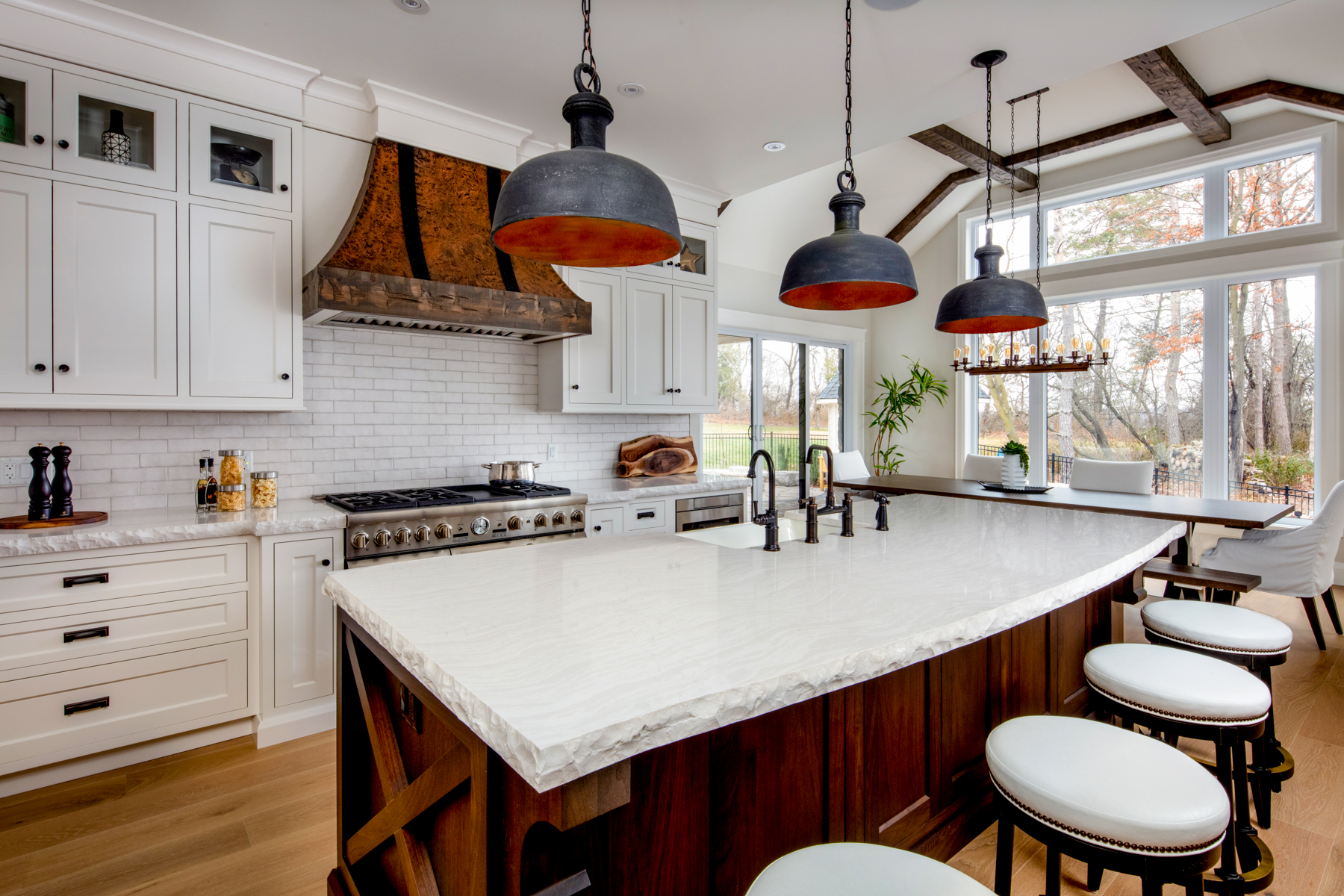 Morrison C Kitchen (contractor: Klondike Homes)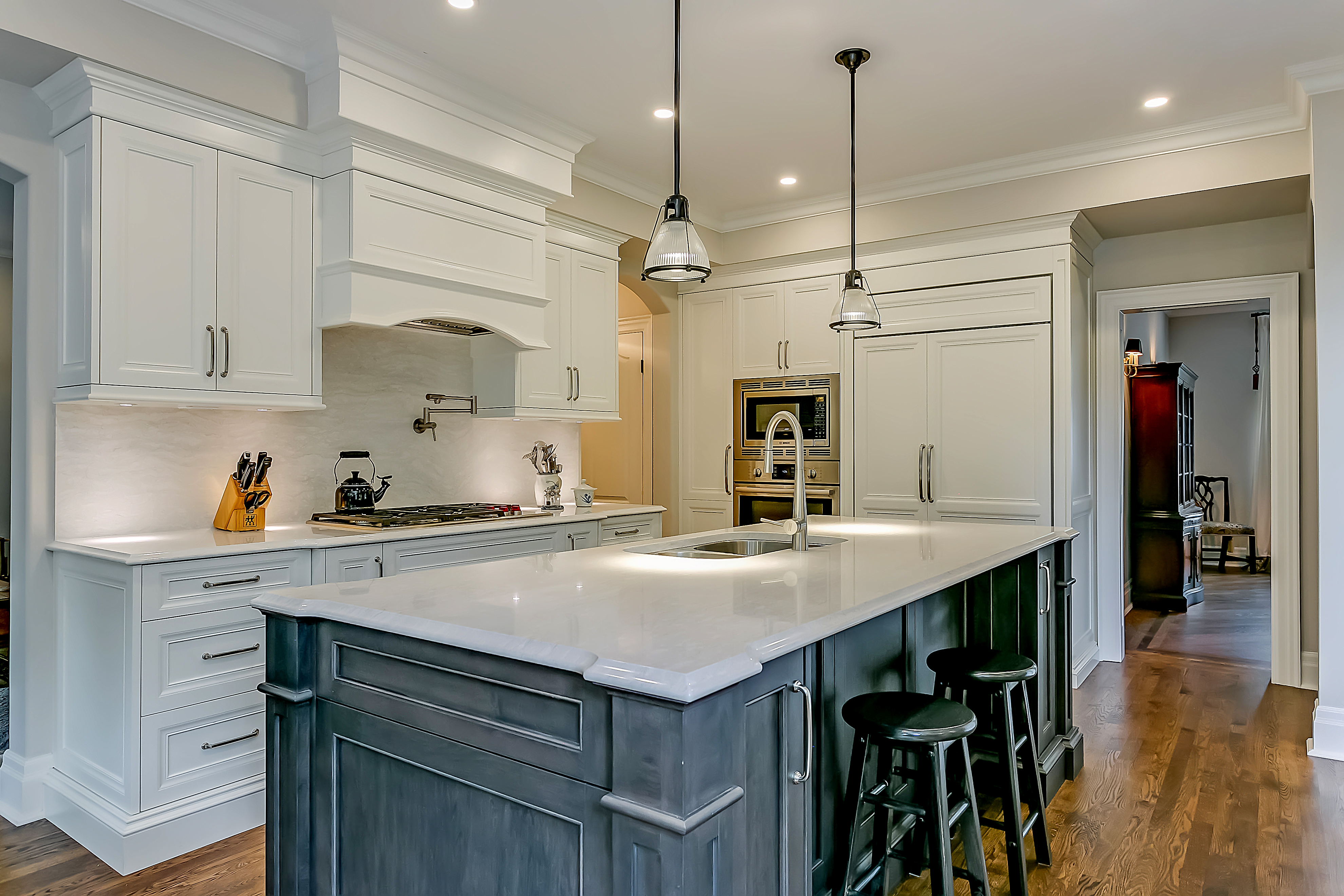 Kitchen (contractor: Stonewood Homes)
Dream Up Your Own Custom Hood
Perhaps you already have a dream range hood in mind, or maybe you don't know where to start, but love the idea of making a style statement - either way, we'd love to help you come up with a design that is functional and beautiful and a true reflection of your style and lifestyle. And thanks to our top-knotch renderings, you can see and be confident in your custom design within the context of your kitchen from early on in our partnership. We're excited to help you bring  your dream to life. Contact us when you're ready to get started!