You may have heard "black is the new neutral" but we believe it's even more - the new "cozy" in a world where we need our homes to be more inviting than ever...
---
Gone are the days of "dark and dismal." The cold, weighty feeling that has traditionally been associated with dark finishes and dramatic contrast is in the past and now black is the rich, new neutral. Black, dark greys, and rich walnut stains are taking over our shop as clients seek out fresh ways of creating cozy and relaxing, but statement-making, spaces in their homes.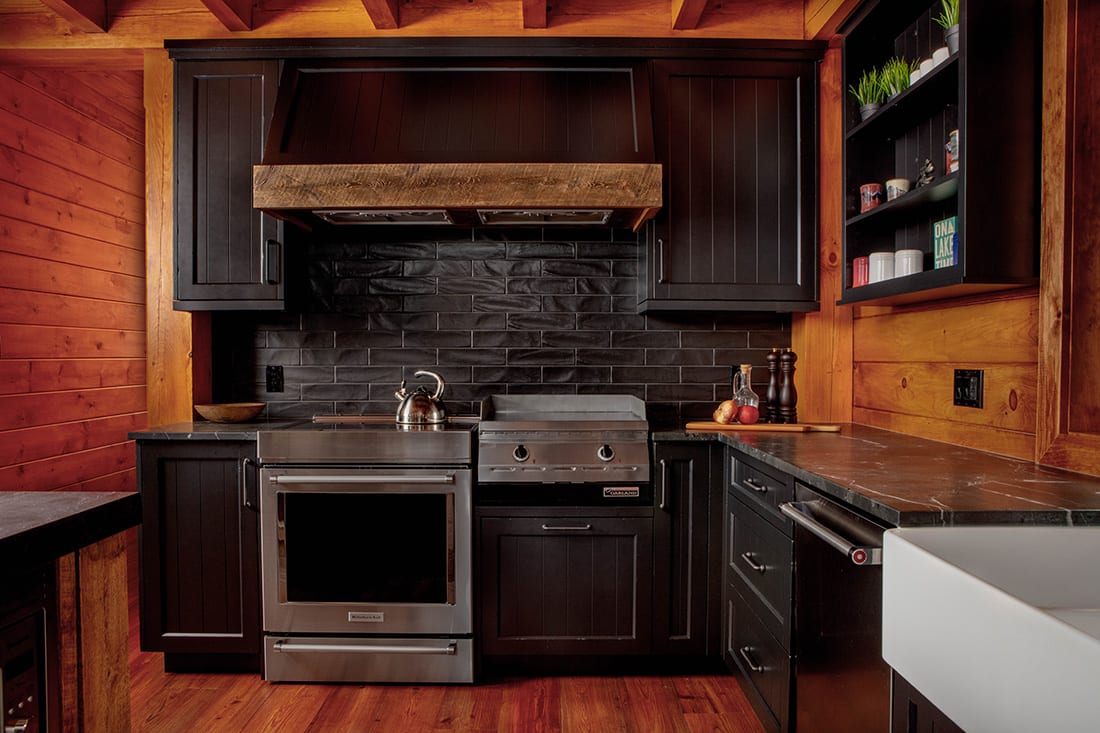 To keep dark paints and stains from feeling imposing, we recommend complementing them with lots of integrated and natural light, whites and light greys on your floors and walls, and plenty of welcoming decor that lends itself to rest, peace, and comfort. Whether you choose to add an earthy accent colour, or stick with a monochromatic theme, adding throw pillows and blankets, sentimental decor, and natural elements (like candles, exposed wood features, or greenery) can give a room outfitted with dark cabinetry an inviting, calming ambience. In addition, contrasting black with elegant metals, especially brass and gold, is a fantastic way to deepen the rich black hue while adding a touch of "glitz" to elevate your room to new heights of sophistication.
With the right complementary features, a dramatic black focal point, or even wrap-around black cabinetry, could be just the element you need to make your home feel like a safe and stylish place to cozy up this winter. Just take a look at these gorgeous projects we've completed over the past couple years that feature black or near-black cabinetry....
Make "Cozy" the Theme of Your Home in 2021
As we celebrate the holidays at home this year, we find the perfect opportunity to reflect, dream, and plan for how "home" can be even more inviting. Take this opportunity to connect with our team and discuss how custom cabinetry and design can help your home stay fresh and cozy, no matter how much time you spend there. Contact us when you're ready to get started - we can't wait to help you sort through your ideas, then design, handcraft, and install your dream kitchen!