Take your space to the next level of fashion and function with a custom wood accent wall...

---
For many years, a great debate amongst designers has been whether accent walls are dead. While we don't often see accent walls in the traditional sense anymore, we have noticed other types of feature walls making their way into current design trends. Modern accent walls are much more unique than the traditional - one wall simply painted a different colour than the rest.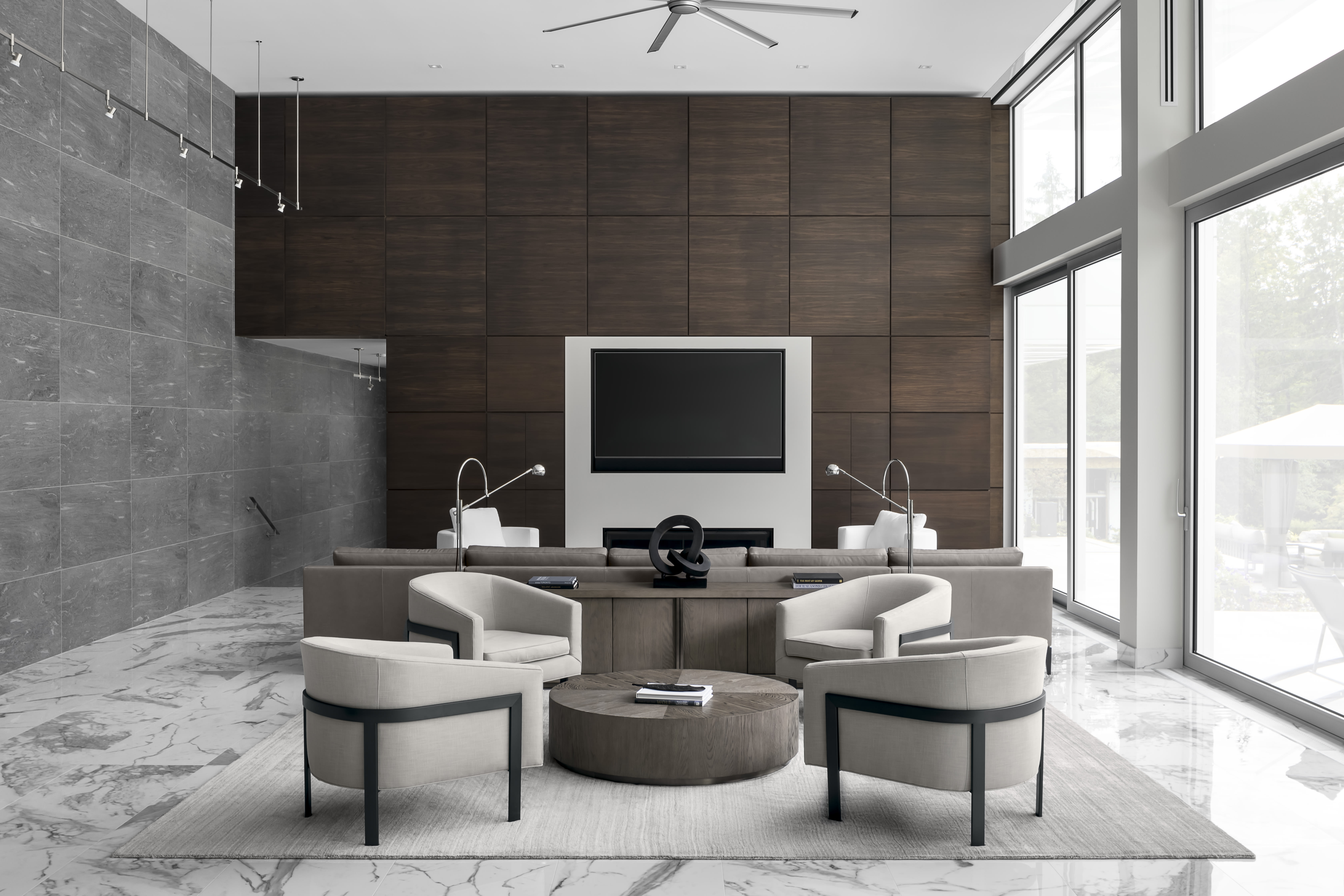 Modern accent walls often hold texture or some sort of movement (ie. through the wood grain). They are an elegant, eye catching focal point for the rooms they grace. Modern accent walls can simply be for the purpose of aesthetics or they can be functional and provide additional storage to your space. If you get really creative, they can even contain a secret door (keep scrolling if you want to see us prove it!).
Being in the industry of custom millwork, we have the opportunity to turn our customers creative wood accent wall ideas into beautiful masterpieces that make their homes unique. Check out some of our recent projects below for inspiration for your next wood accent wall!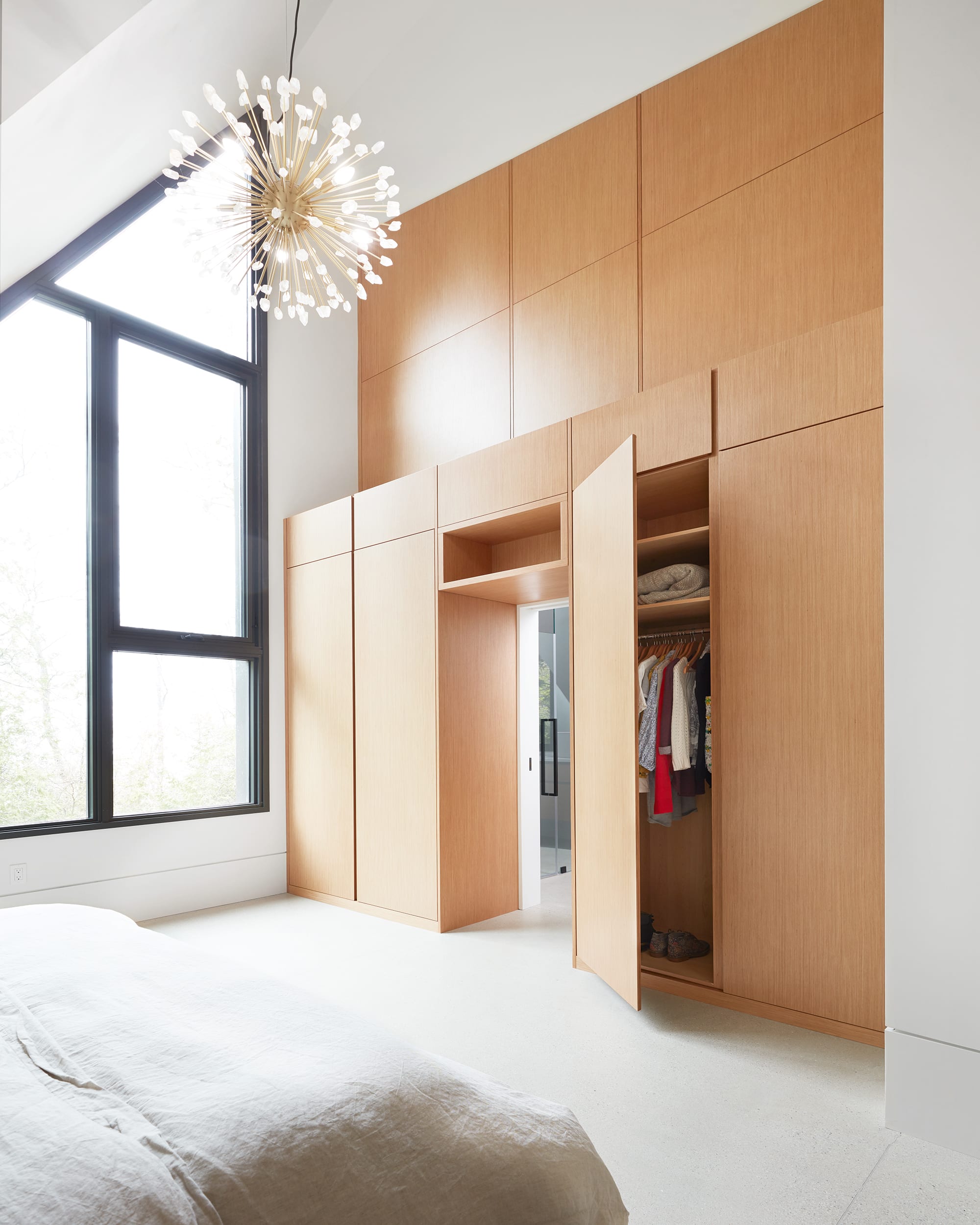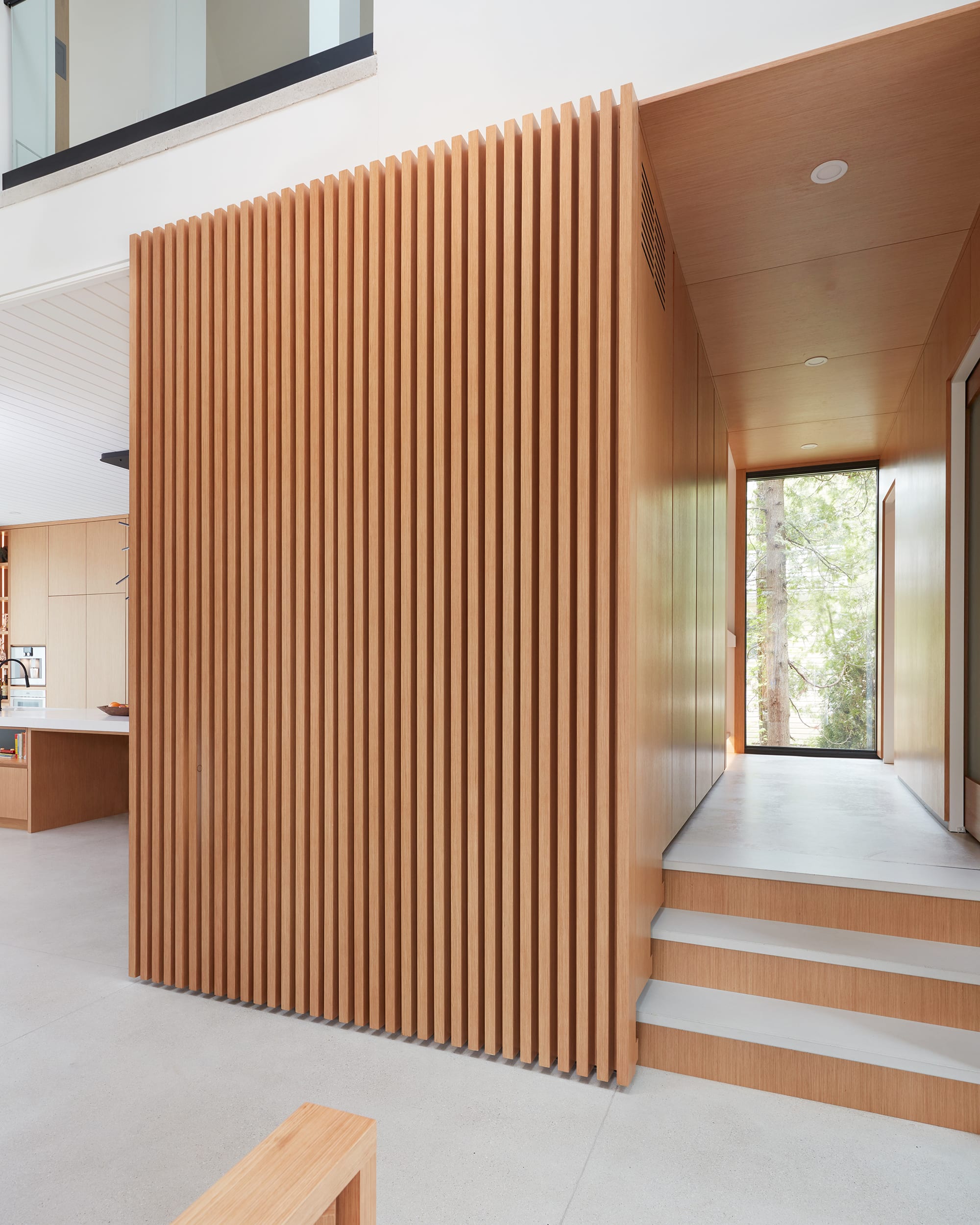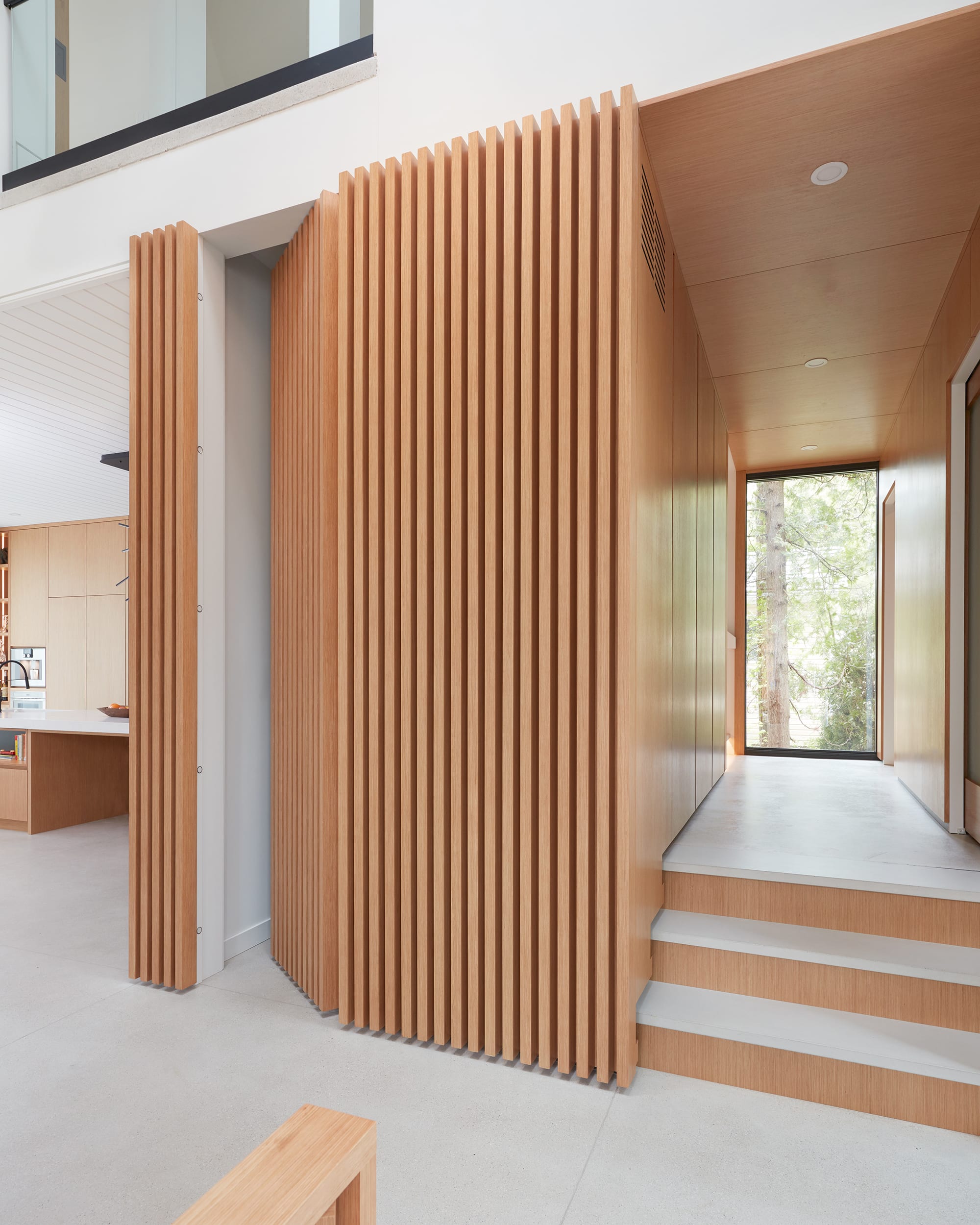 Project Huron showcases multiple styles of gorgeous wood wall features made of recon rift white oak. From the beautiful "closet wall" in the master ensuite to the show stopping slat wall near the entry way. These feature walls are both beautiful and functional. The slat wall holds a secret door that leads to the basement! What more could you ask for?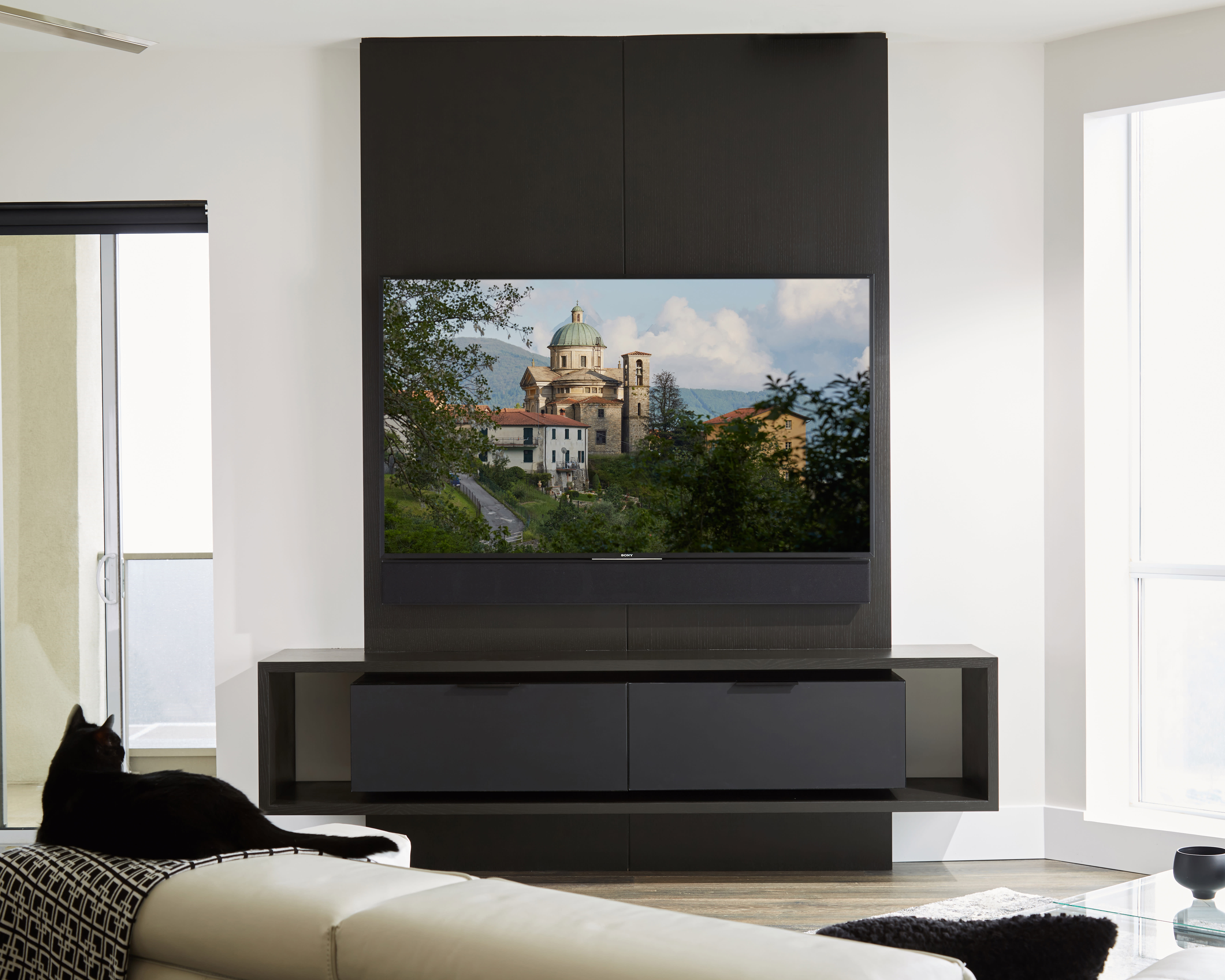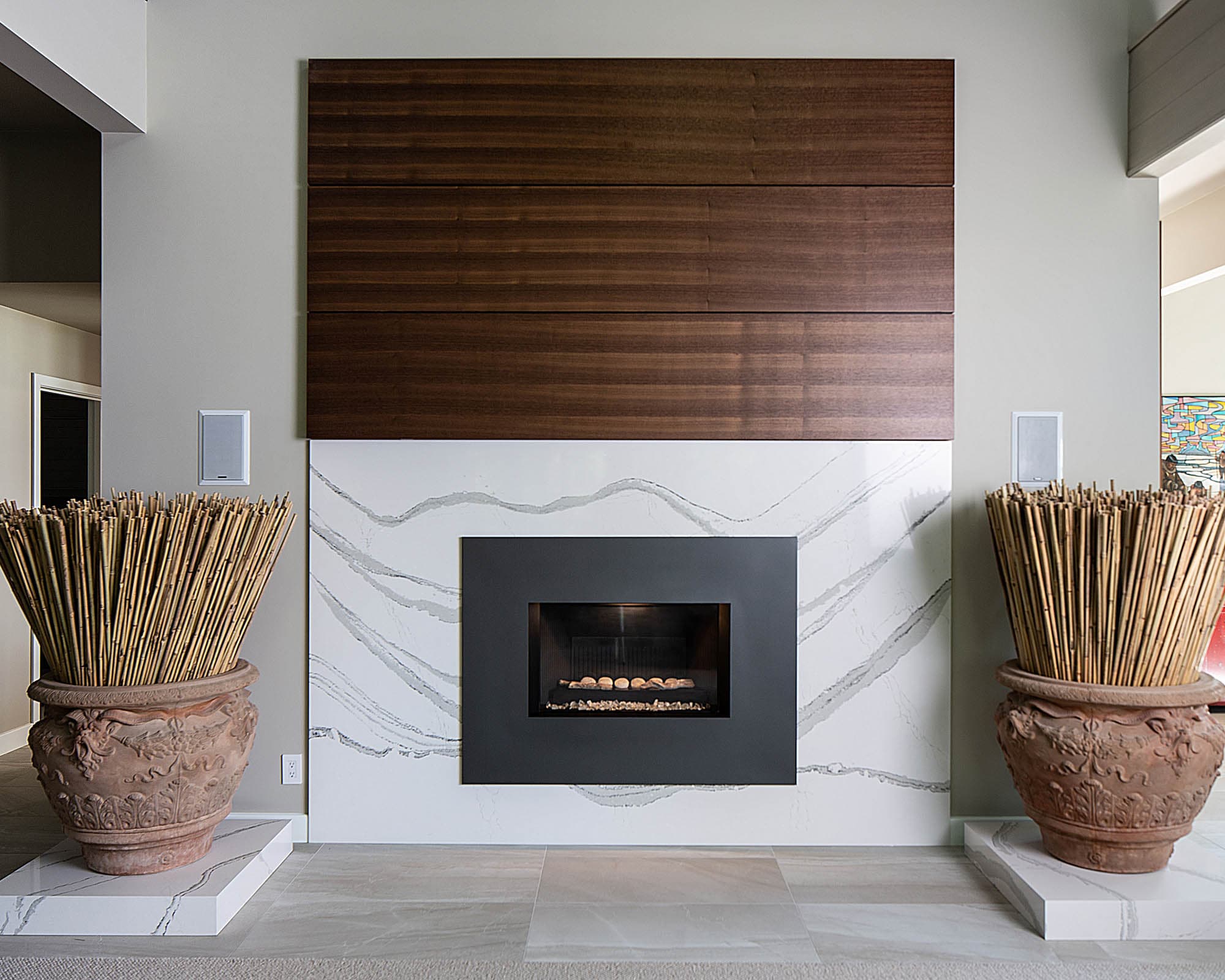 Another great modern accent wall option is a bold entertainment unit or a calming fireplace surround. Combine colours and materials that compliment the rest of your space while creating an eye catching focal point in the room.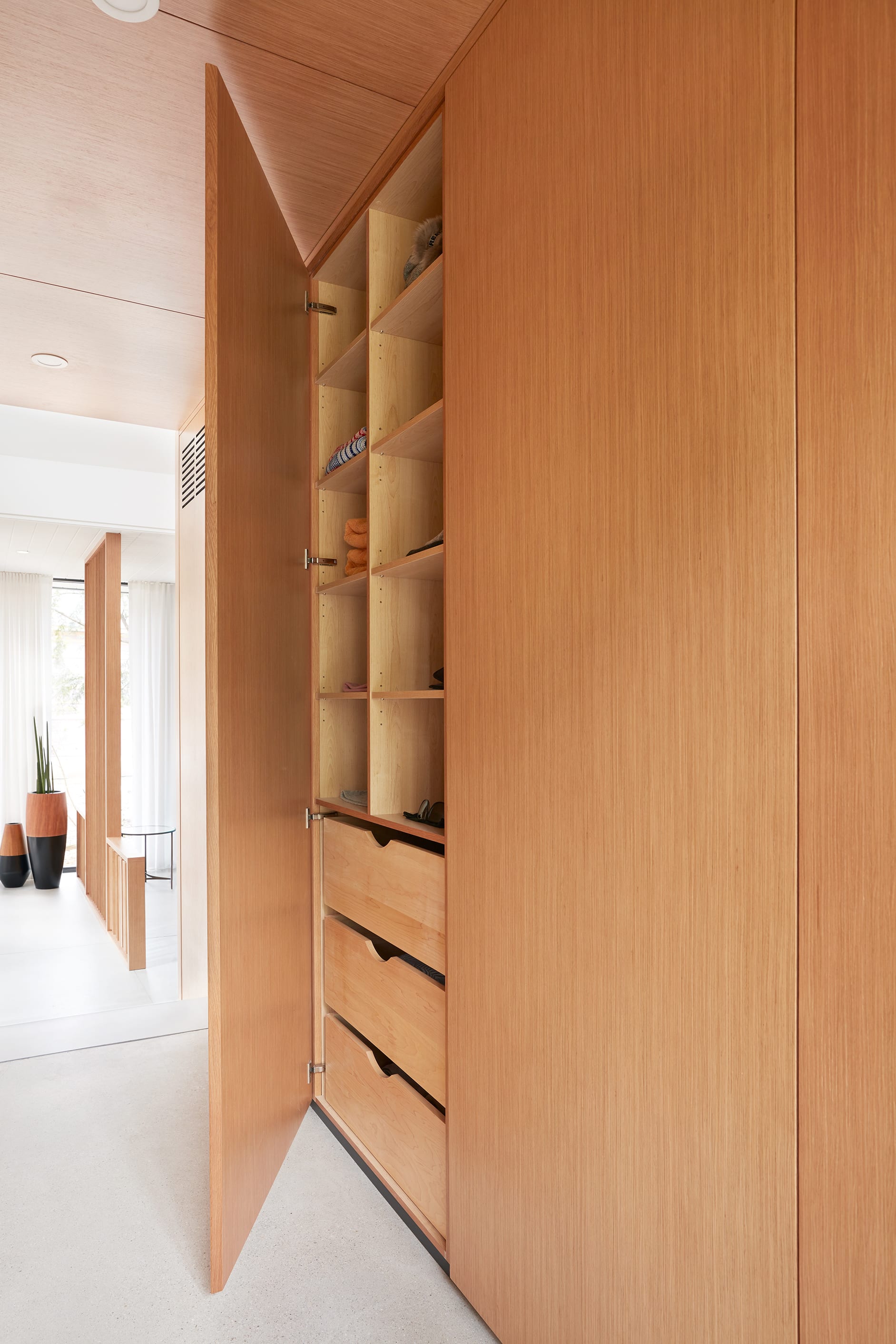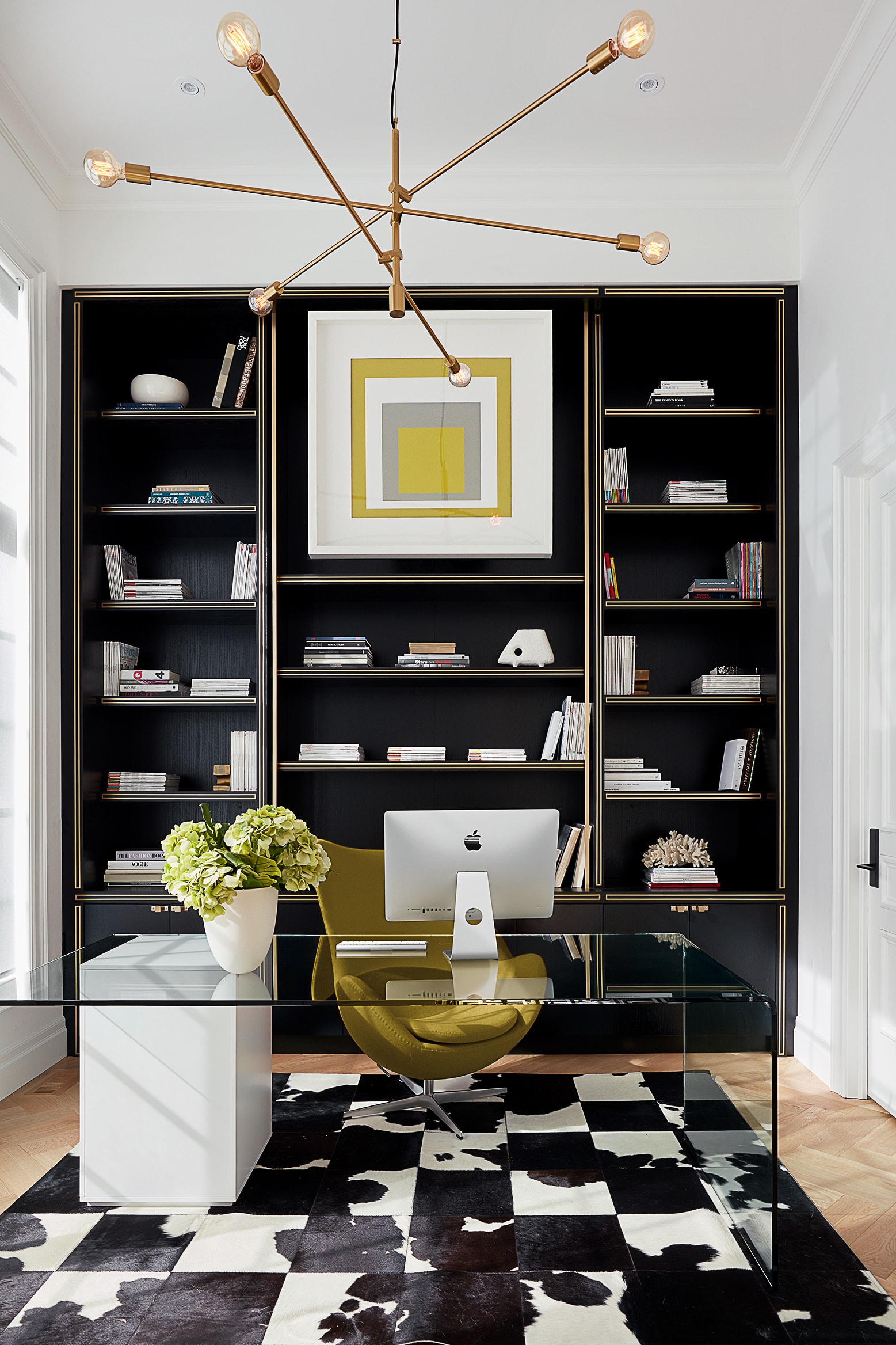 A great modern accent wall doesn't need to be purely decorative, nor does it need to be a flush wall. Built in shelves or wall units are a great way to combine function, storage, and beauty. The home office shelving from Project Claremon and hallway storage from Project Huron are two great examples of this!
Feeling Inspired?
Connect with our team to discuss how our custom millwork can bring a fresh design to your home. We can't wait to help you nail down your vision and bring your modern accent wall to life!