Add a little glam to your laundry room with these simple and modern design ideas.
---
Luxury can be defined as "the state of great comfort and extravagant living." With this definition in mind, we believe that the look of a laundry room can feel comfortable because it is both organized and functional, yet luxurious with the state of its design elements. A luxurious laundry room starts with the room itself, having it as a separate entity in the home. Being able to close the door and not hear the laundry machines is an accommodating benefit, being out of sight and out of mind for everyone.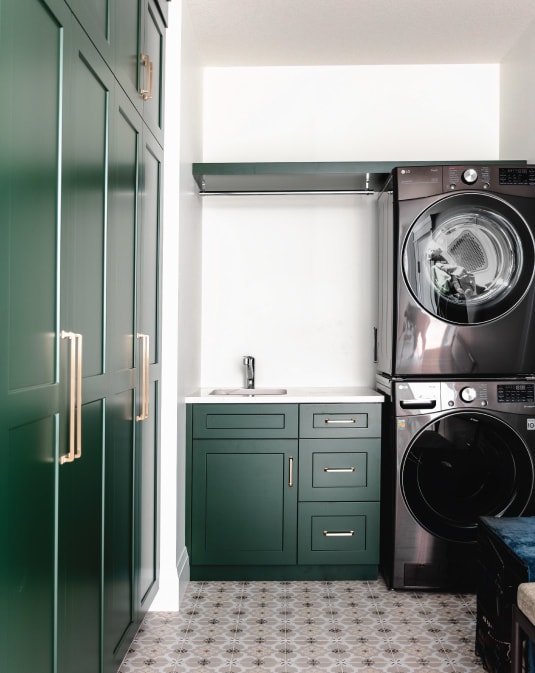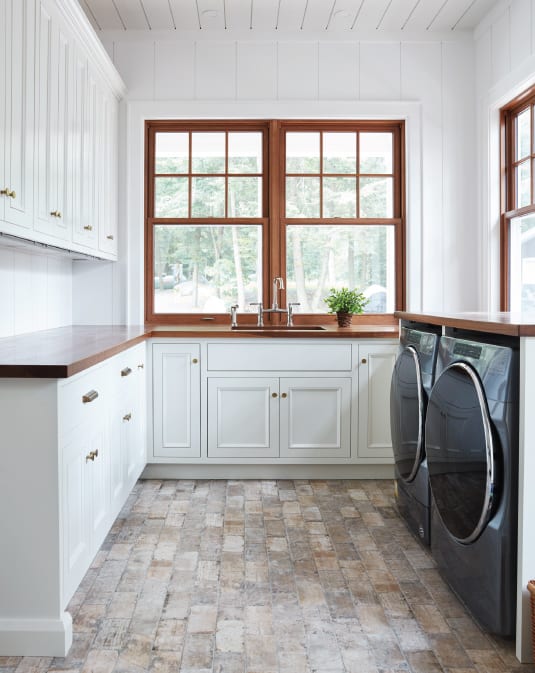 A design element that often feels like a luxury in a laundry room is having a stylish backsplash on the wall. This backsplash can consist of a quartz slab or tile, depending on your preference and the look you want to achieve.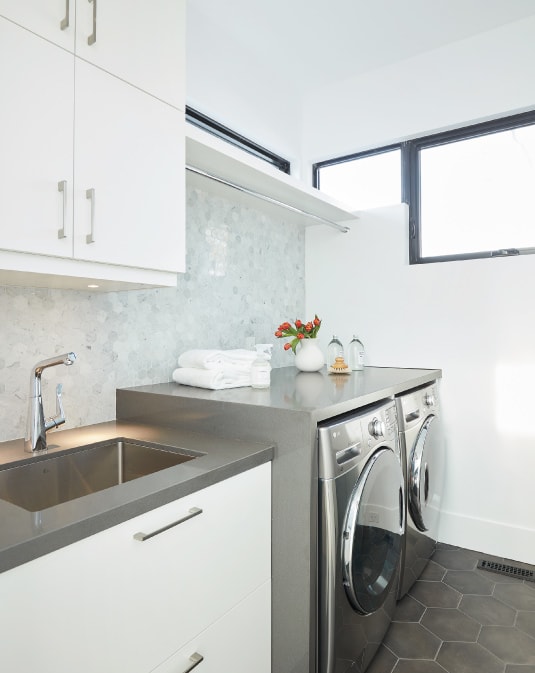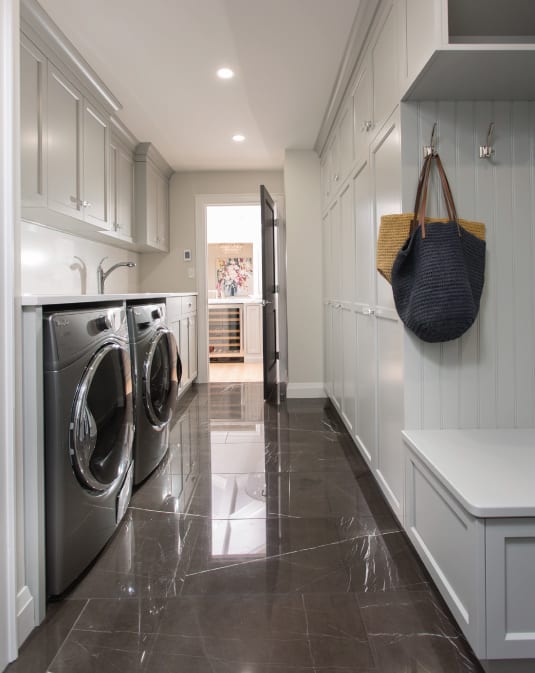 Custom features such as cabinetry, and built-in organization, create a functional laundry room, that you will love doing laundry in. Cabinet doors and drawers give you plenty of storage space to store laundry detergent, fabric softener, fresh linens, towels, dryer balls, and the list goes on and on.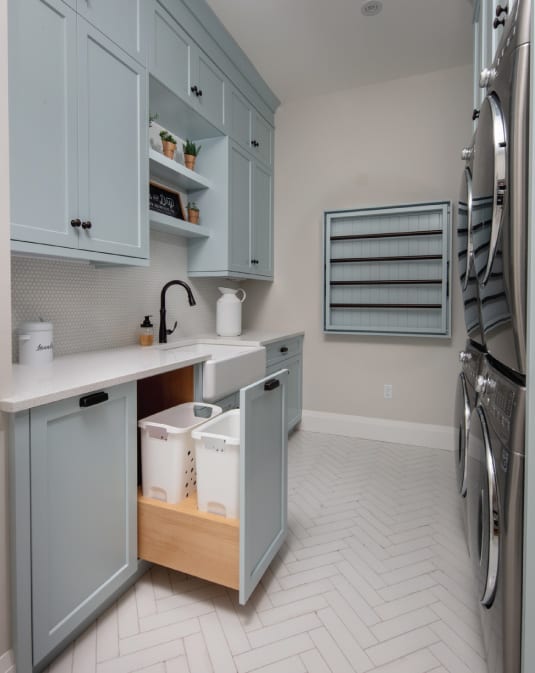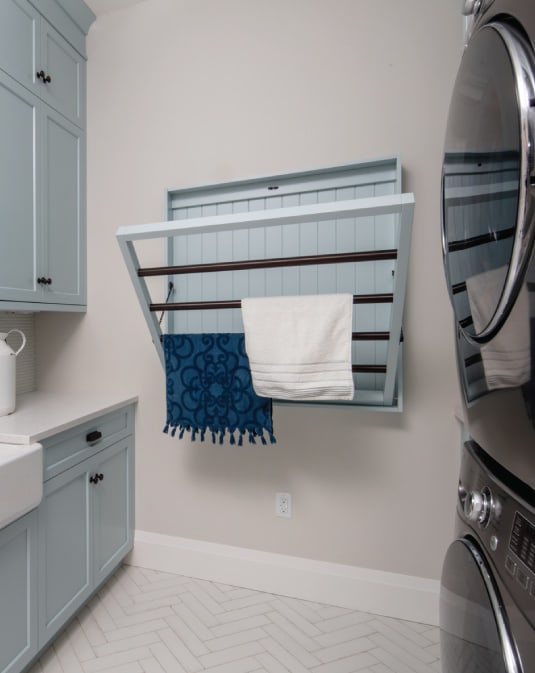 Project Claremon has the perfect example of a luxury laundry room when it comes to function and beauty. From the custom black cabinetry and gold accents to the quartz countertops and perfectly matched, custom-built drying rack for convenient functionality. This laundry room has a stylish feel and a functional mindset.        
 A simple, yet luxurious, idea for a laundry room to have is a countertop over your washer and dryer, creating a seamless look with the custom cabinetry and providing a folding space on top. Plus you get to choose a stunning countertop to glam up your room. Having the machines blend right into the rest of the room gives it an overall stylish design.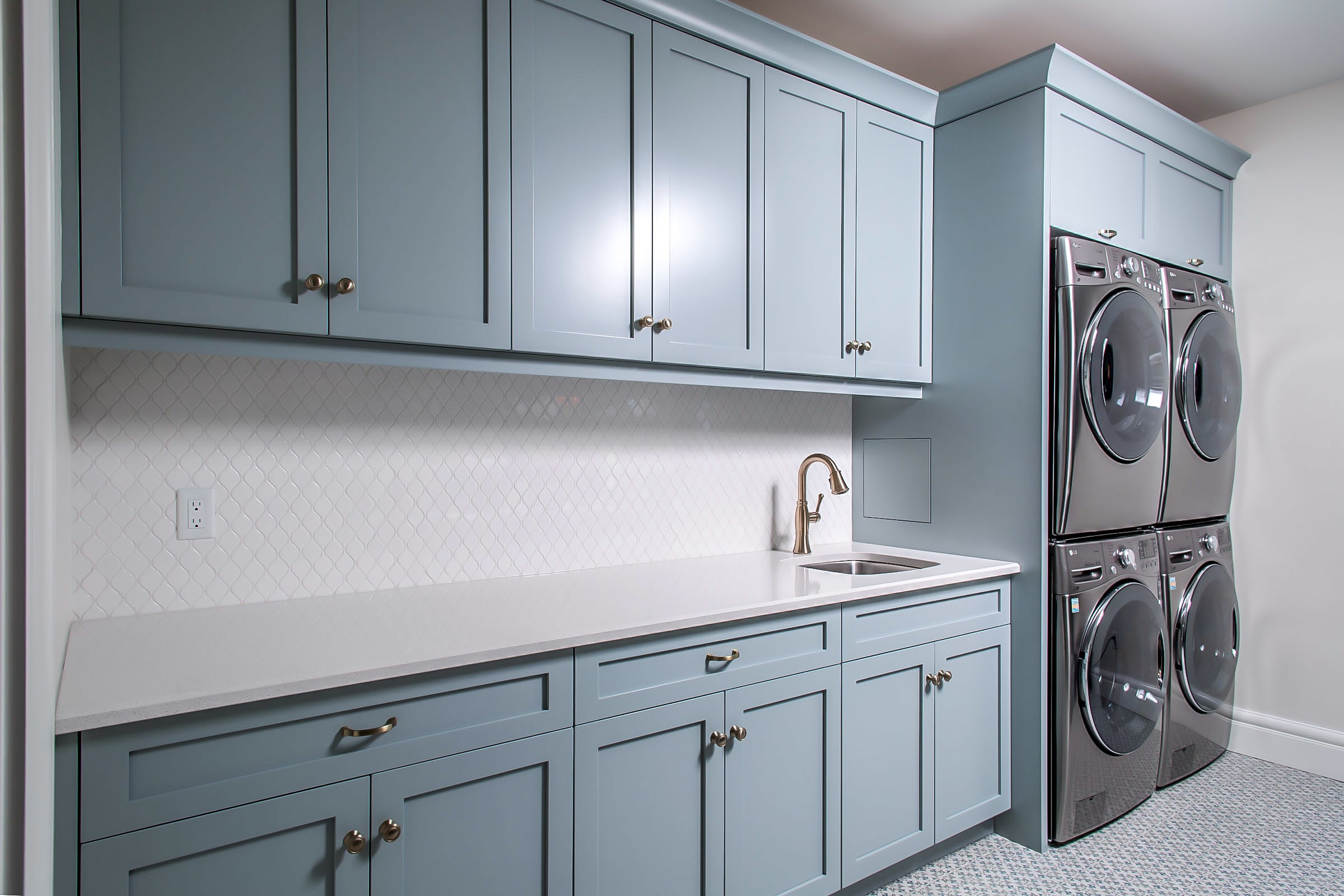 With the right design choices and functional elements, your laundry room can feel luxurious, no matter the size or the colour scheme.  
Let Us Inspire You!
Thinking about customizing your own laundry room to have built-in cabinetry? Give us a call today! We would love to hear about the customizations you are interested in.