Let's be honest, do we really like doing laundry? No! No one likes doing laundry. It is a household chore that needs to be done, or else you will not have any clean clothes to wear and more importantly, the house and you may start to smell bad.
---
Laundry does not have to be a chore to dread. Get excited to do laundry in your laundry room with custom organization ideas and storage features that will have you marking laundry off your to-do list in no time! Follow along as we take you through all the organization ideas that are must-haves for a laundry room.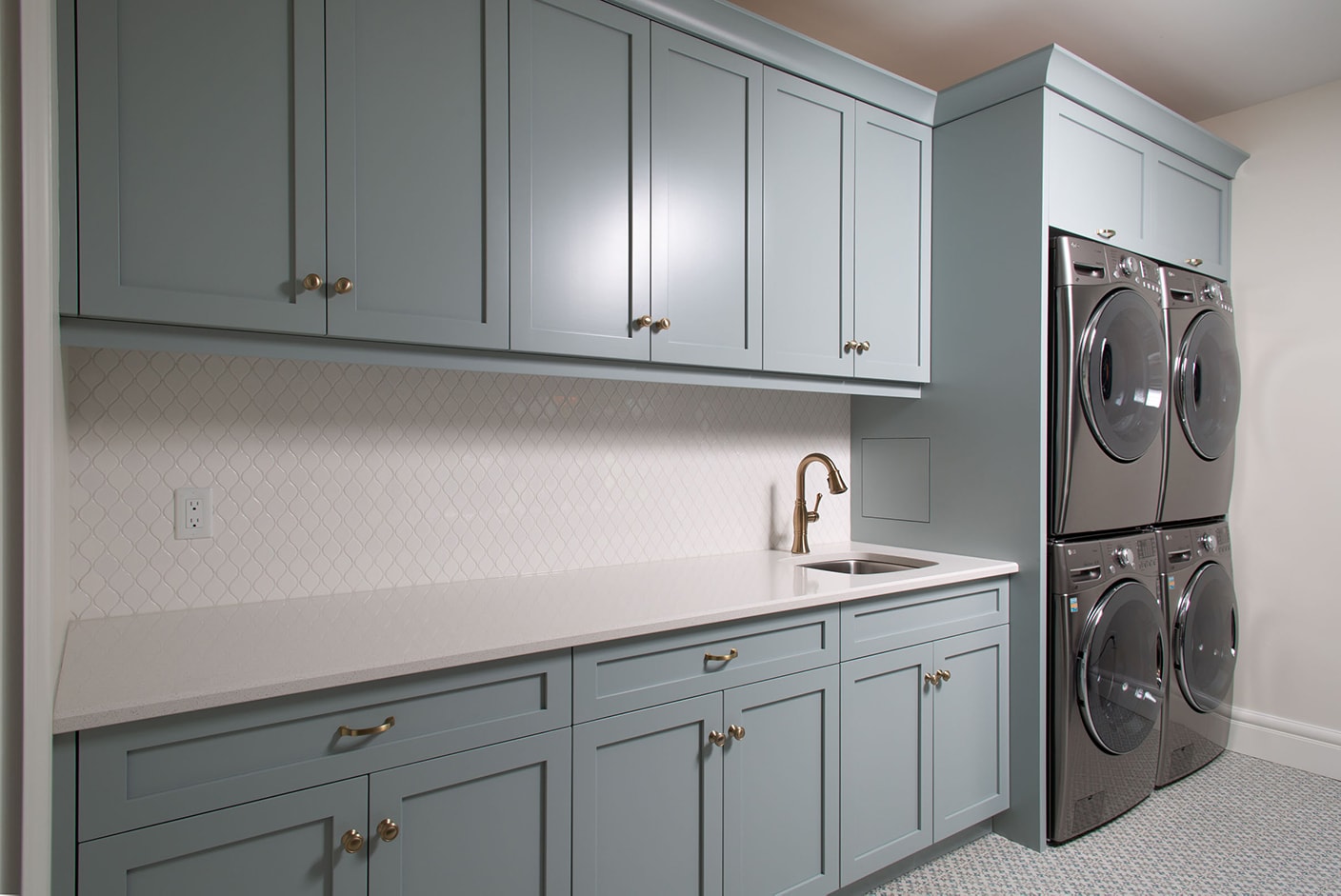 Cabinetry 
Lots of cabinets with open shelves and doors are essential in your laundry room. Having cabinets on the walls gives you plenty of storage options for linens, towels, laundry detergent, dryer accessories, and more. You can display your items on open shelves in decorative bins or boxes to keep all your items neat and organized. This is a terrific opportunity for you to get creative with styling décor and give your laundry room a specific aesthetic.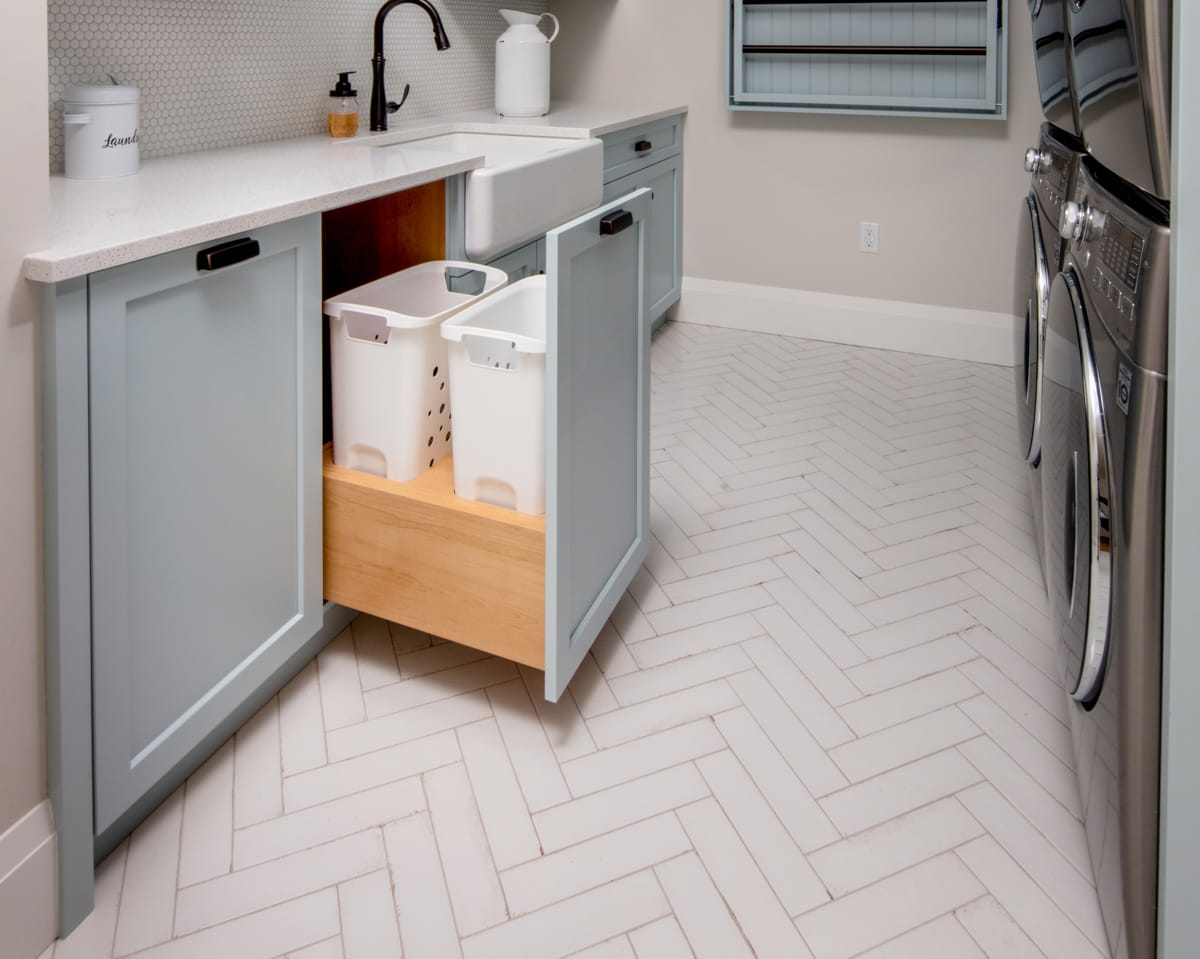 Pull Out Laundry Hampers
Imagine having all your dirty laundry out of sight and out of mind until it comes time to do the washing. Pull-out laundry hampers installed in cabinetry are a convenient and organized way to have all your dirty laundry in one place. Having more than one pull-out hamper allows you to sort the dirty laundry from the clean laundry; lets you know exactly what needs to be washed, and what needs to be folded and put away. 
Tucked Away Drying Rack 
Straight from the washing machine to the drying rack in as little as no time. Drying racks built right onto the wall are a convenient and decorative organization piece to have in your laundry room. Just pull down the drying rack from the wall and start hanging all your clean, wet clothes that need to be dry. It is as simple as that.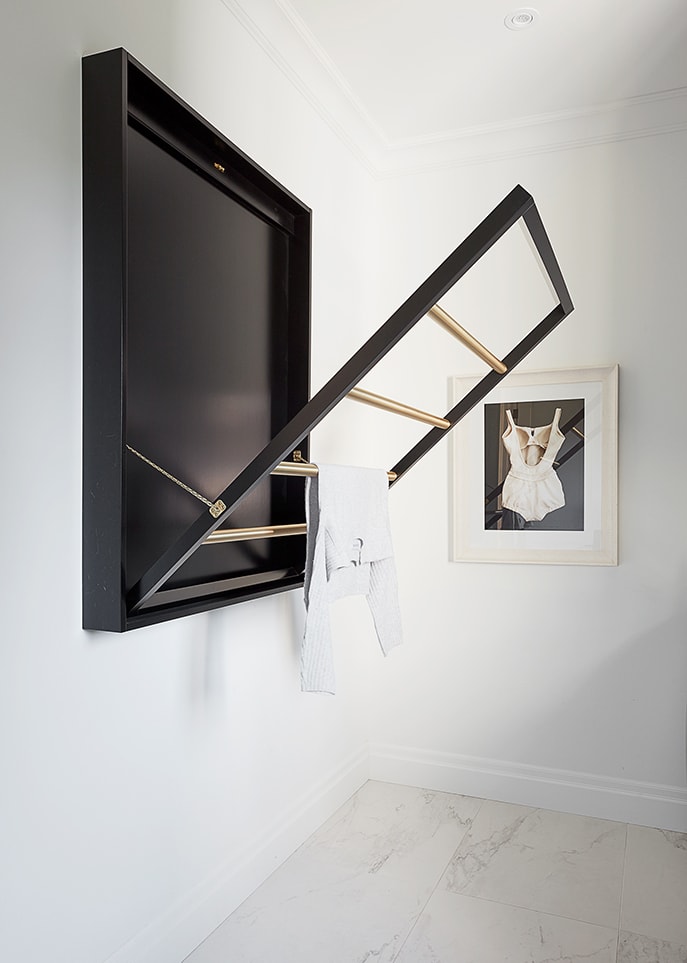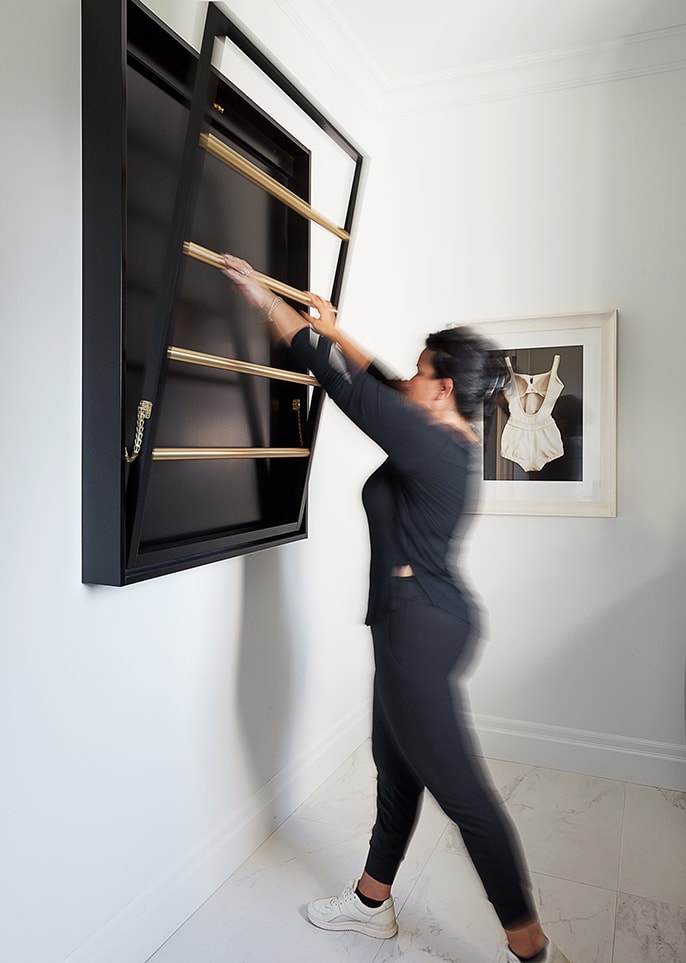 Stackable Washer & Dryer  
Having your washing and drying machines on the ground side-by-side in your laundry room can take up valuable floor space, so why not stack them? Stacking your washer and dryer on top of one another gives you more space to function and allows you more room for organization and storage.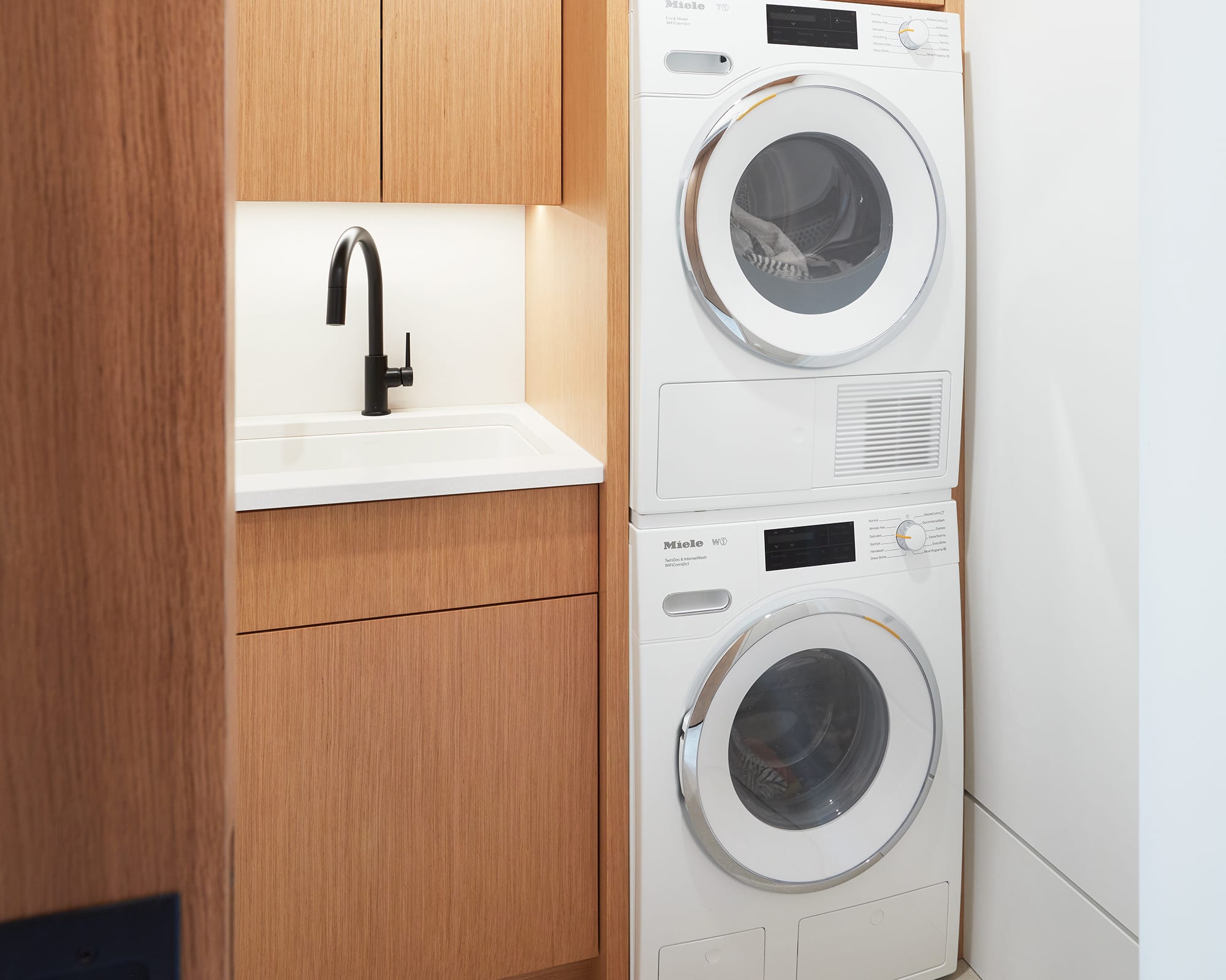 Your laundry room does not have to feel or look like a mess. These organizational ideas and more can help you to create a fresh and clean space where everything is in its place.  
We are here to help!
Are you thinking about customizing your laundry room with new custom cabinetry and organization options? 
With 30 years of experience, we are experts at what we do! Our sales and design team are here to help make your laundry room renovation a breeze.

Contact Us Today to Get Started!