---
You have to admit, being satisfied with how your home is organized and having everything in its place is a great feeling! Mudrooms are a place where you can store all the items you need before heading out the door. They are like a closet, but bigger, more stylish, and designed better. Have we got you thinking about wanting a mudroom in your home yet? Well, don't just take our word for it. Let's take a look at a few of the dream mudrooms we have handcrafted. Maybe we will even give you an idea for your own!

Large mudrooms have plenty of room for cabinetry along the edge of the room. Having a large mudroom means you can customize the type of cabinetry you want for its purpose.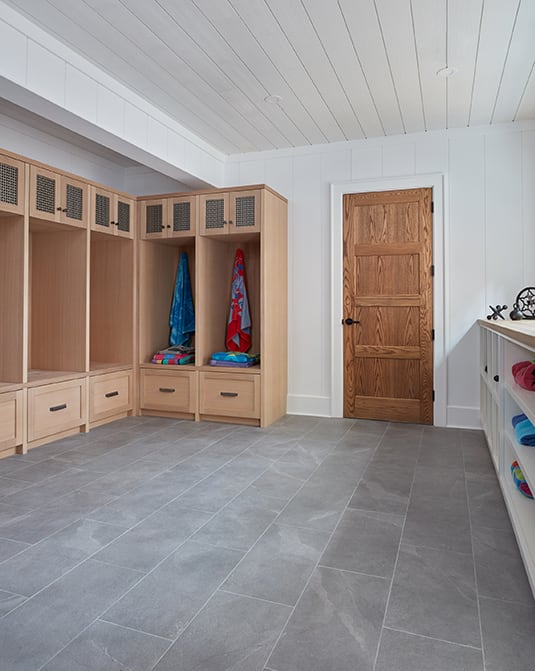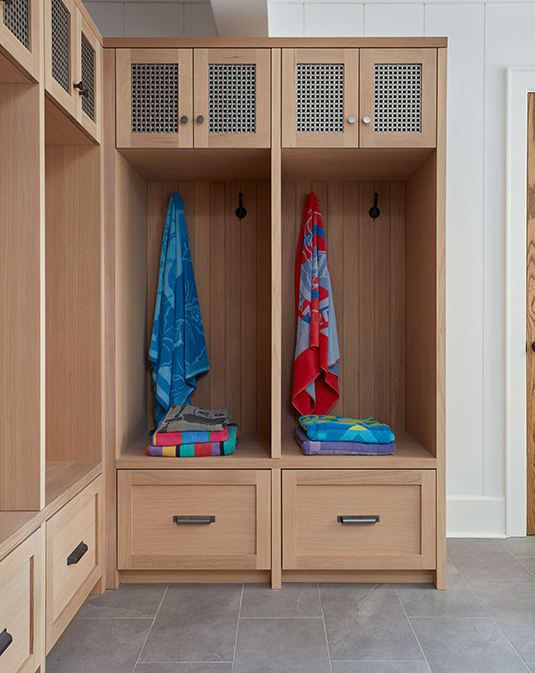 Project Bala has cabinetry around the perimeter of the room that includes closed cabinets at the top, bench seats, hooks to hang towels, and drawers to store flip flops, etc. This mudroom was built in a cottage, where having a room with plenty of storage is perfect for all their lakeside essentials.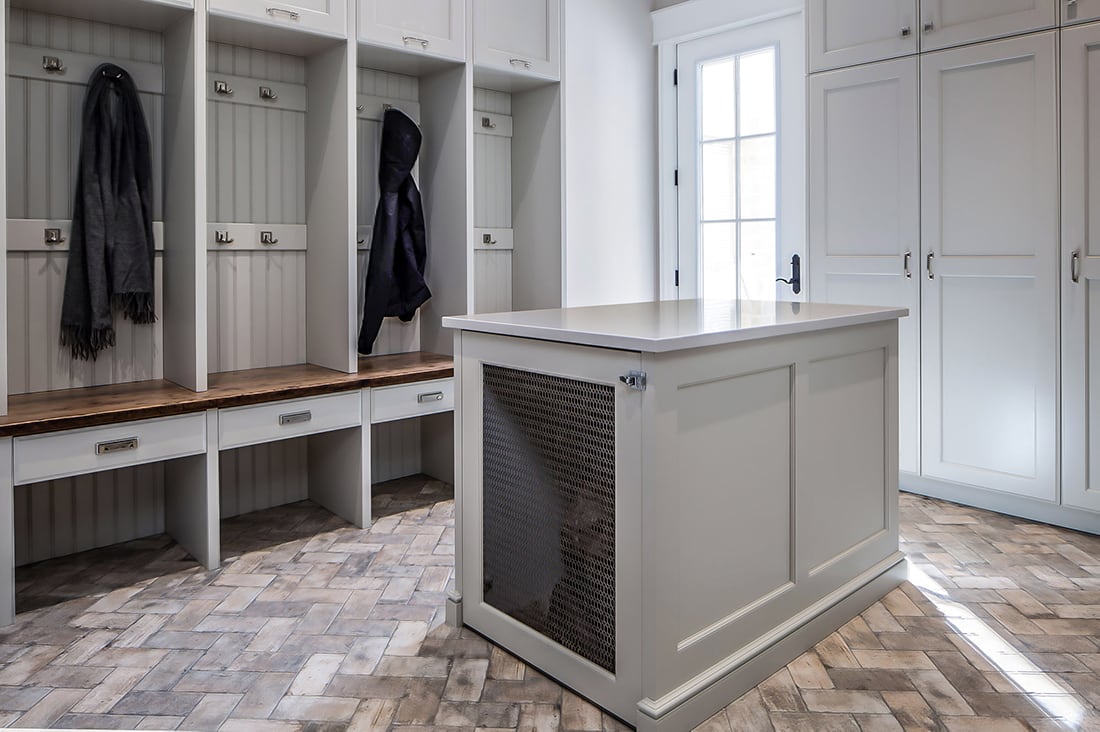 Project Morrison B has a similar storage design but with extra closed tall cabinetry along the edge of the room. A custom feature that makes this mudroom unique is a handcrafted island in the middle of the room, with a puppy bed/cage built into the bottom. It gives their pup a place to lay down while their owners are getting ready to take them out for a long afternoon walk.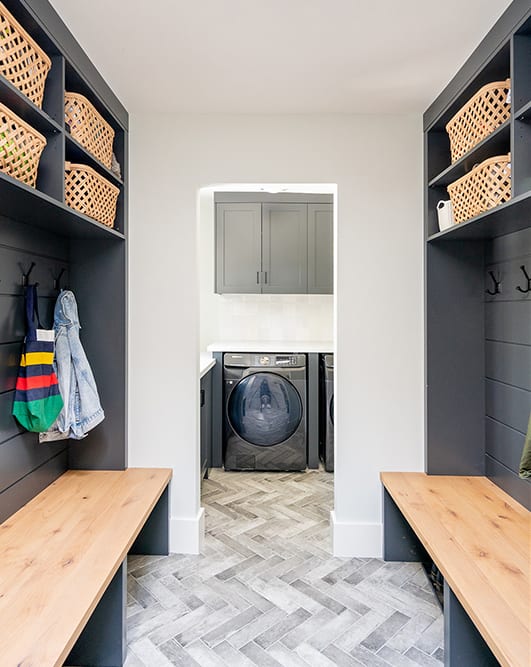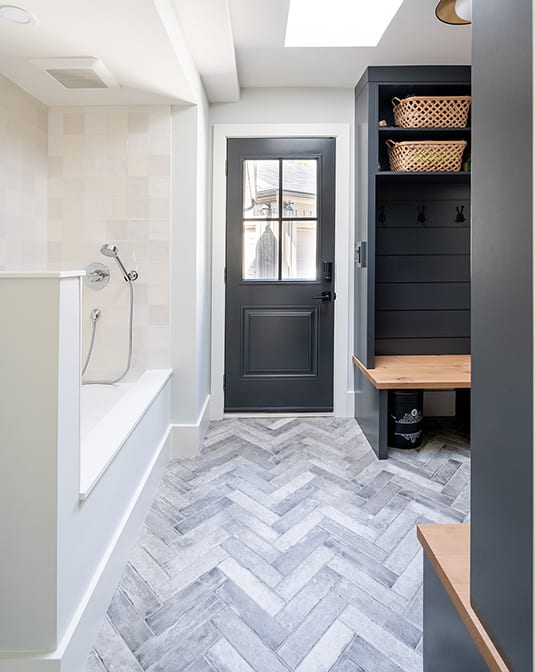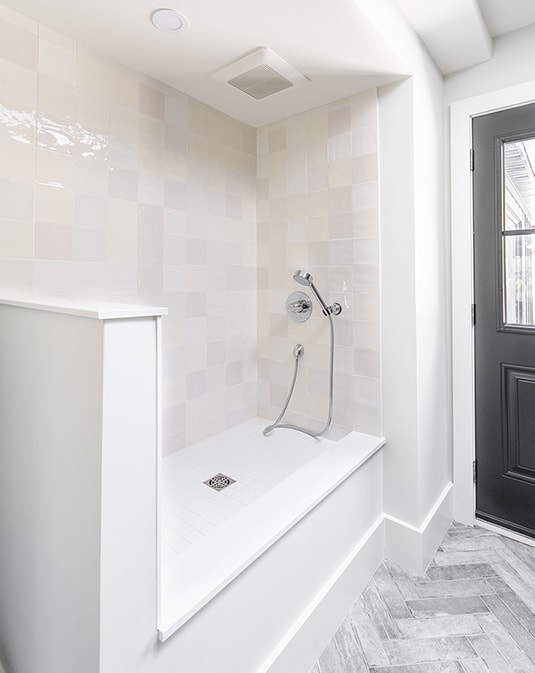 Speaking of designing a mudroom with a purpose in mind, these clients were dog owners too! To the side of their black and wood-stained cabinetry is a custom dog washing station, surrounded by white cabinetry.  
We love how custom designs allow you to design for your lifestyle and everyday needs.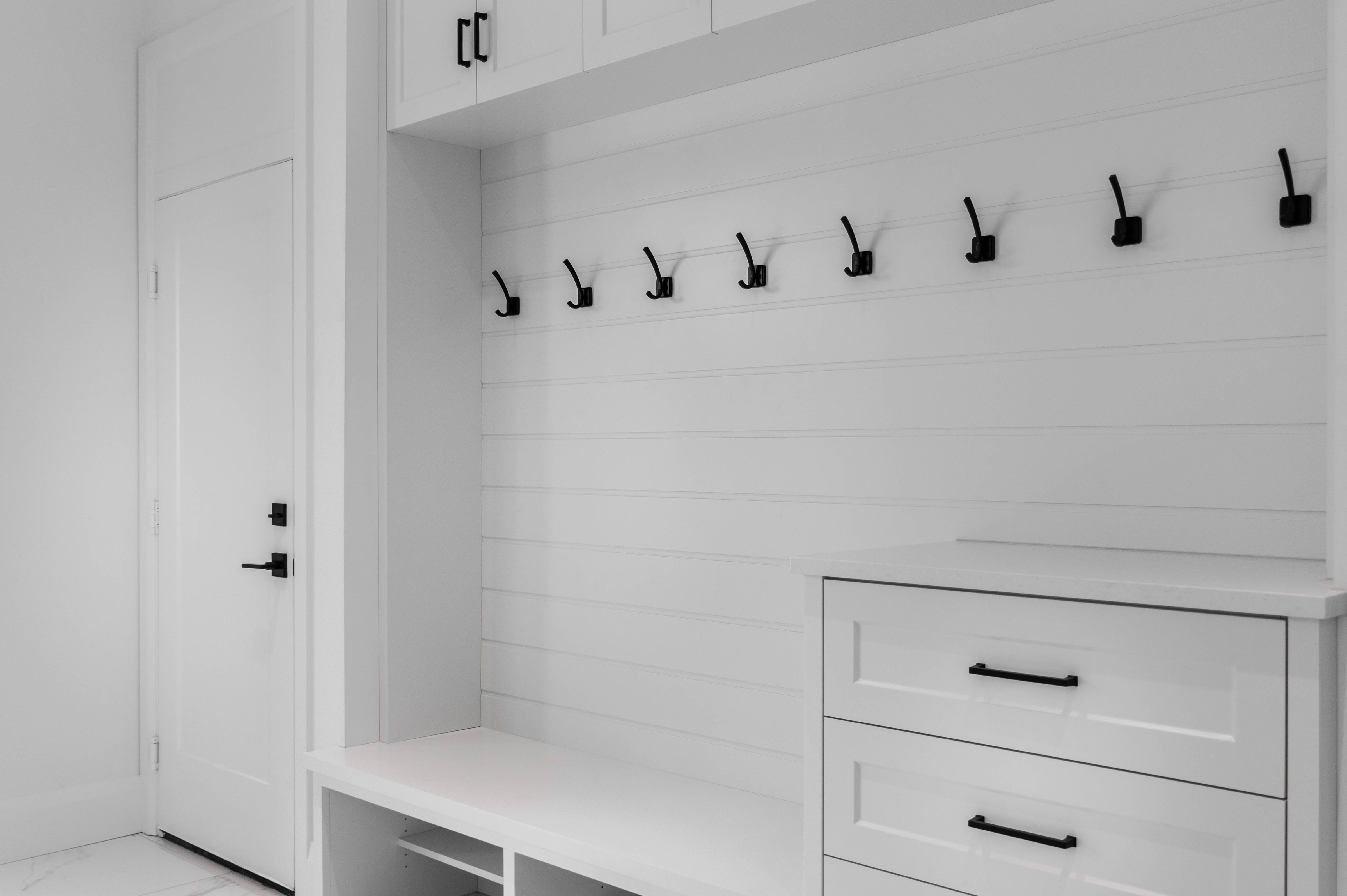 Project Colonial is a transitional white cabinetry mudroom with hooks, closed cabinetry, and drawers. Its clean design is crafted as a closet for storing clothes, shoes, bags, and more. Add some colour to a room like this with your wardrobe!      
Although having a large size mudroom is great, what happens if you don't have the space for it? Luckily, designing a mudroom doesn't have to be on such a large scale. Consider designing a mudroom that acts as a custom design feature in the hallway of your home, right by the front door. Mudrooms by the front door are a great place to leave your bag, shoes, sweaters, and anything else you need when you leave the house.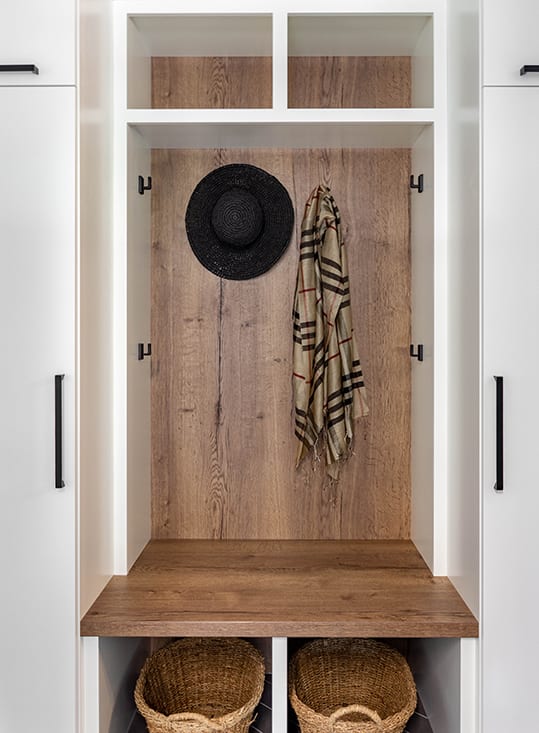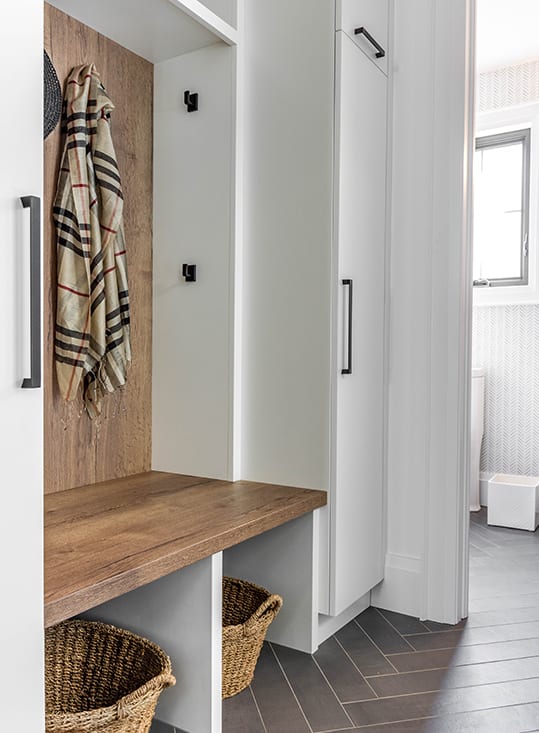 Project Riverview has a beautiful, rustic and modern farmhouse style. It is a stylish custom feature in the home with its contrasting wood and white flat-panel cabinetry. We like the clean look of having two hooks against the wall, acting as a place to display their belongings, and more hooks to hang coats or hats along the sides. One of the best parts of this mudroom cabinetry is the bench seat and open storage underneath to store shoes or storage baskets.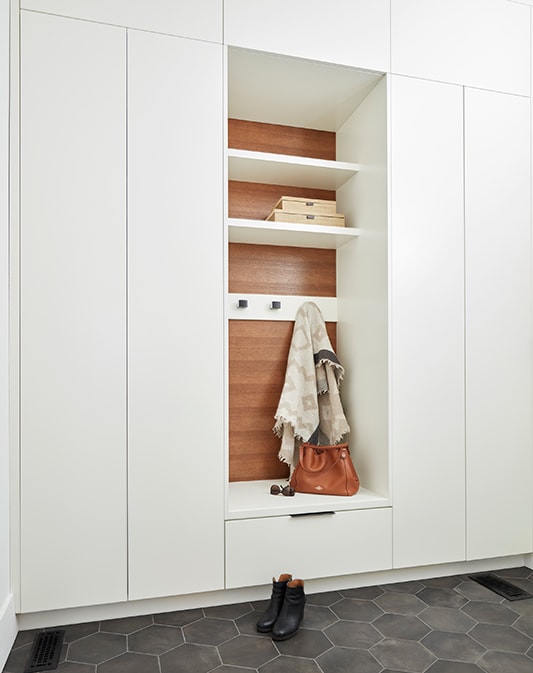 Similar to Riverview, Project Maple has a mudroom in their home that blends into the walls. The flat panel white cabinetry gives this mudroom a modern feel. What makes this mudroom different is its small and compact design, having less room for hooks to hang hats, scarves, and coats, but instead two open shelves to store items, a bench to sit on, and a drawer to place shoes in, having them out of sight and out of the way.
All these mudrooms are designed with style and your lifestyle in mind, and we hope we sparked some ideas for you to design the mudroom of your dreams.
Feeling Inspired?
Start designing your dream mudroom today! Give us a call and set up an appointment to speak to one of our design experts about turning your ideas into reality.