In honour of Earth Day 2023, here are a few of our insights on sustainable design in your home...
---
As sustainability becomes an increasingly familiar and crucial topic, it seems the options available for living a near zero-waste lifestyle are everywhere - glass & cardboard straws, reusable travel mugs, compostable dishes, opportunities to buy local…but what about the actual home you're living in? One of our core values at Chervin is sustainability and, in honour of Earth Day 2023, we want to share just a few of the ways we've learned to demonstrate eco-consciousness in both our designs and our manufacturing facilities…and give you a starting point in creating an eco-friendly environment in your own home!
Sort Out Your Vision
What does sustainability look like for you? What aspect of the natural world matters most to you and is impacted most by your life? Everything is connected in some way, but what will get you motivated, day in and day out, to keep up a lifestyle of sustainability and to continue celebrating the long-term decisions you've made to support it? Set a goal for your home - Saving electricity? Reducing packaging and food waste? Reducing manufacturing and shipping waste? Avoiding use of non-renewable resources? Stretch yourself, but don't make decisions on a whim – make plans you will follow through on.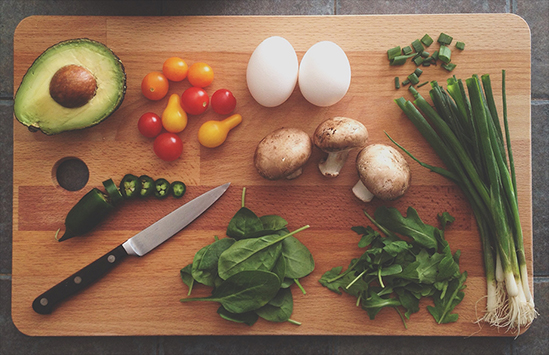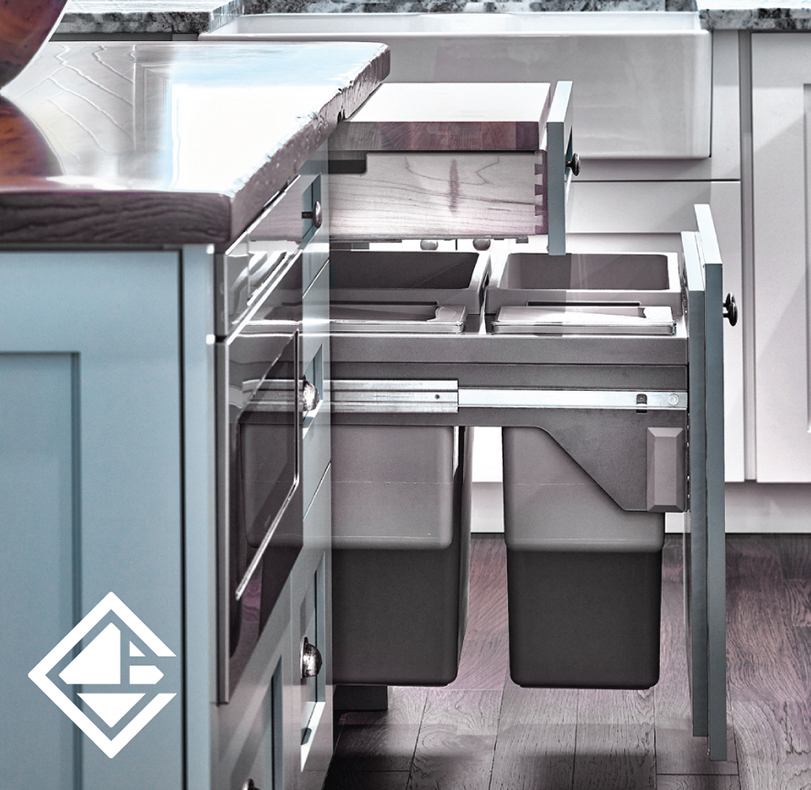 Simplify Recycling
Design your kitchen in a way that makes recycling and green bins accessible, easy to clean, and out of sight (if desired). Ensure you can support a green lifestyle, with appropriately sized compartments for your green bin and recycling, and enough storage space for fresh, unpackaged foods. Grow your own produce and herbs, climate-permitting, using your own compost as organic, nutrition-rich fuel for your garden.
Select Recycled & Natural Materials
Materials that require less processing, or are repurposed from existing materials, mean less waste and less energy consumption on the manufacturing end. If using a stained finish on your cabinets, use solid wood doors for your cabinetry, minimizing the use of glue (less urea-formaldehyde) and man-made fillers. Cork is a great flooring option, reclaimed wood adds real character to any space, and quartz is by far our top recommendation for an environmentally conscious (as well as durable and stunning) kitchen. Both Cambria and Caesarstone are deeply committed to maintaining high ethical standards throughout the production of their countertops…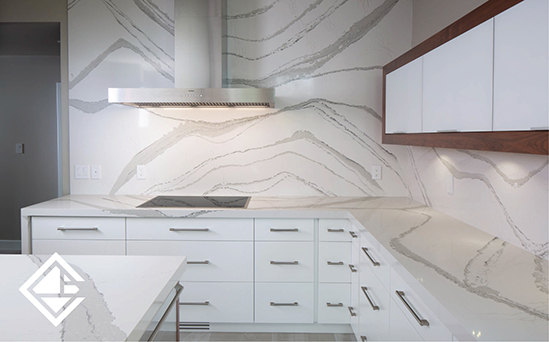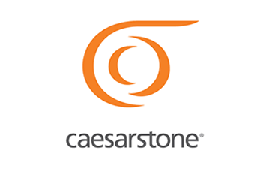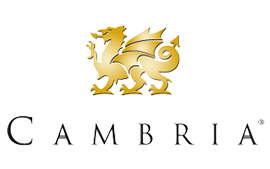 Caesarstone's website
expresses their commitment to sustainable design: "Our products meet the exacting American Greenguard standards, and we've been credited by the National Sanitation Foundation…Our recycled quartz stone surfaces contain up to 42% reclaimed quartz –making a real impact on preserving the world's precious resources."
Cambria
"recycles all metal tooling, as well as 100% of the water used in polishing. Additionally, our acquired quartz mine runs on full hydroelectric power and allows us to leave a smaller, greener footprint." Cambria is a member of the Health Product Declaration Collaborative (HPD) v2.1 and the Declare program, is Living Building Challenge Compliant, and has been certified by Mindful Materials.
Save Energy on Appliances
There are countless ways of reducing the energy and water required to use your everyday, major appliances. In the kitchen, consider energy-saver refrigerators and dishwashers, as well as touch faucets, that keep your faucet tidy and your water accessible, with less waste. Induction cooking also reduces the need for an electrical exhaust fan (while you still need a fan, the risks from heat, flames and fumes are eliminated, lessening the frequency of its use).
As you design your bathroom, investigate installing a point-of-use water heater, which reduces the length of time the shower or tub has to run before the water is hot enough to use. Low-flow shower heads and water-saving toilets such as Toto Toilets, are more ways to improve your energy consumption on a daily basis – and don't worry – energy-efficient appliances have come a long way since their first introduction. Your experience will be highly satisfying and virtually seamless. Looking for more appliance ideas? We recommend connecting with TA Appliances & Barbeques or Goeman's Appliances, both of whom call Ontario home.
Savour Natural Light
One of the most popular ways of saving electricity is reducing the use of traditional light bulbs. Turning off lights when you leave a room, and using LED lighting as much as possible, are great ways to do this, but another is to remove the need for lights entirely during the majority of waking hours.
Sandra Gjesdahl of Bristol Design & Construction recommends installing large windows and skylights in the kitchen, noting that they "bring in natural light, which is free, and if they are operable, can assist with passive cooling" or additional heating from the sun during colder months. Kelsey Holtz, another expert on sustainable design, notes that "skylights are easy retro fits and a great way to pare down energy costs," especially if you select the option of integrating solar panels.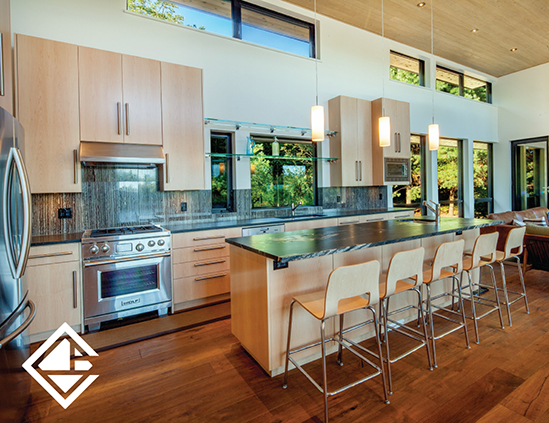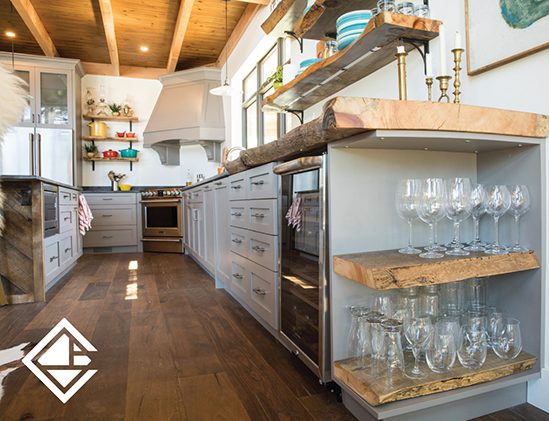 Strategically Finish
When you design your cabinetry, putting a little extra consideration into your finish can really mean playing your part in protecting our environment. Finishing with natural stains on natural materials whenever possible is always the best choice. Keep your eyes open for stains and top coats with low VOCs, to reduce the emission of toxic gases during the drying process.
At Chervin, we prefer using polyurethane finishes because, when compared to traditional North American lacquer products, polyurethanes are more durable, but balance hardness with flexibility. Aside from their beauty and durability, polyurethanes have ultra-low traces of formaldehyde (meeting world E-1 norms) and reduced Volatile Organic Compounds (VOCs). Some flat panel and slab doors can be veneered with eco rated MDF or particle board.
As you're making choices for your future, environmentally-conscious home, don't be afraid to ask for help.
Not only are our designers eager to be of service, but our production managers are, too!
We are highly conscious of how *
our*
home (our manufacturing facility in Hawkesville, ON) can be more eco-friendly as we build cabinets for *
your*
home. This has led to decisions like installing a
Hocker Dust Collector
(an advanced machine with four 50hp fans that operate (alternating or in collaboration) based on the amount of active equipment in the shop). This Dust Collector and our Air Compressor help us maintain a clean and healthy work environment (even reducing noise pollution!), while reducing electricity usage associated with excess fans running during downtimes. These, along with our eco-conscious wood finishes, are just a couple of the ways that we are working to keep our whole production chain healthy for your family, our family, and our environment.
We wish you and yours a very happy Earth Day!