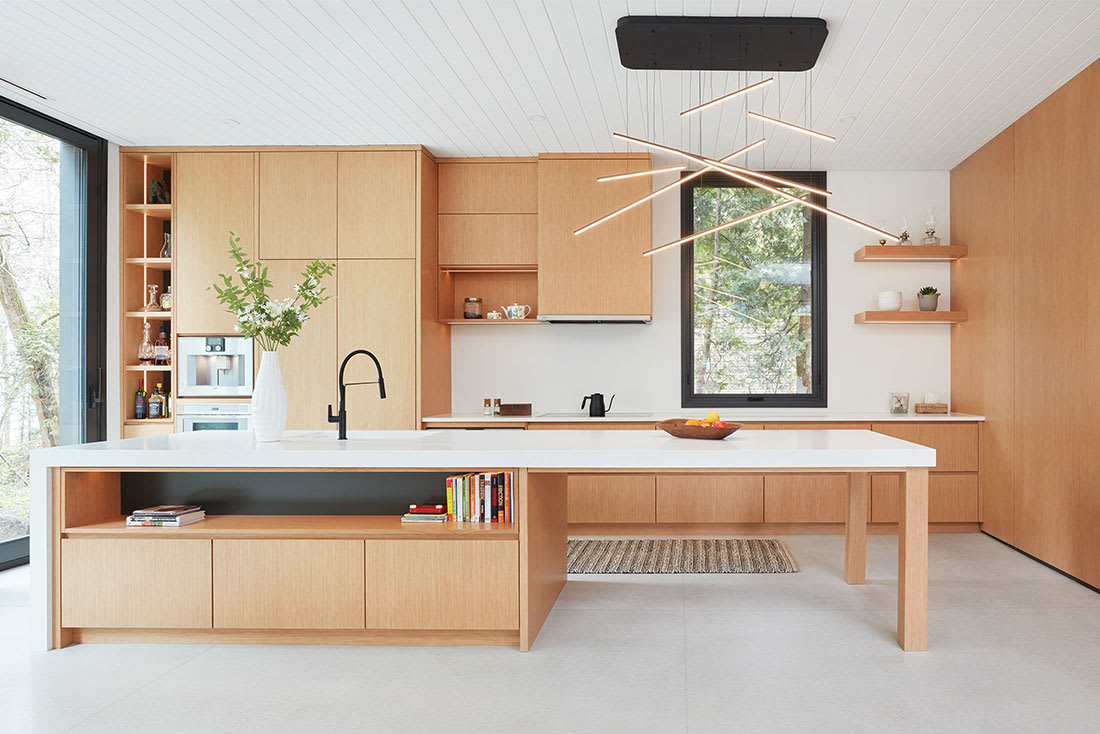 Remodelling your kitchen is extremely exciting, but it can also feel slightly daunting. The outcome is fairly permanent, and the investment can be quite large. Many decisions will need to be made to ensure your layout is functional and design is appealing. The good news is, once all the hard work is done, your kitchen remodel will suit your lifestyle better, increase the value of your home, decrease your frustrations caused by old kitchen pain points, and be a new place for gathering with family and friends.

The best way to tackle custom kitchen remodels, mitigate stress, and ensure incredible results is to get help from the experts. At Chervin, our experienced team of professionals are here to help turn your dream kitchen into reality as smoothly and painlessly as possible. Whether you are doing a custom kitchen remodel in the Waterloo, Oakville, or Muskoka area, here is what you can expect with Chervin!
Planning Your Kitchen Update
There are many important elements to consider when planning a custom kitchen remodel – budget, lifestyle, likes/dislikes, current and future needs – just to name a few.
It's a good idea to consider the pros and cons of your current kitchen as well as your lifestyle. Ask yourself:
What do I love most about my current kitchen?
What are my biggest pain points?
How much time is spent in my kitchen?
What is my kitchen space used for most?
This is a great starting point to identify what you wish to have in your new kitchen design. Kitchens nowadays are used for so much more than cooking. Considering what your kitchen is used for daily will help in designing a space that flows with your lifestyle. 
Everyone has an idea of what they would like their kitchen to be like in an ideal world, but when it comes to remodelling kitchens, we need to be realistic. Identify the budget you have to work with and start saving towards it as soon as possible!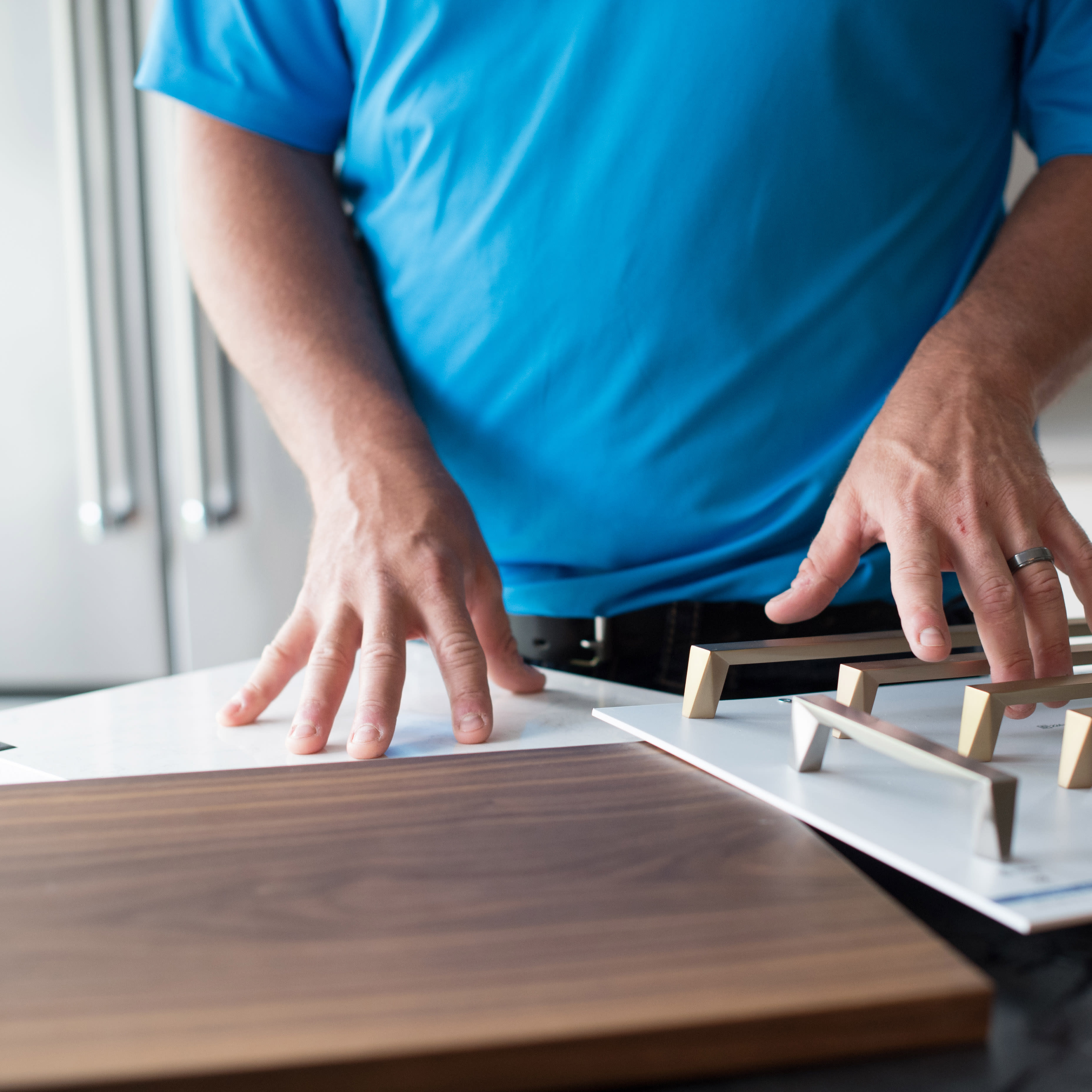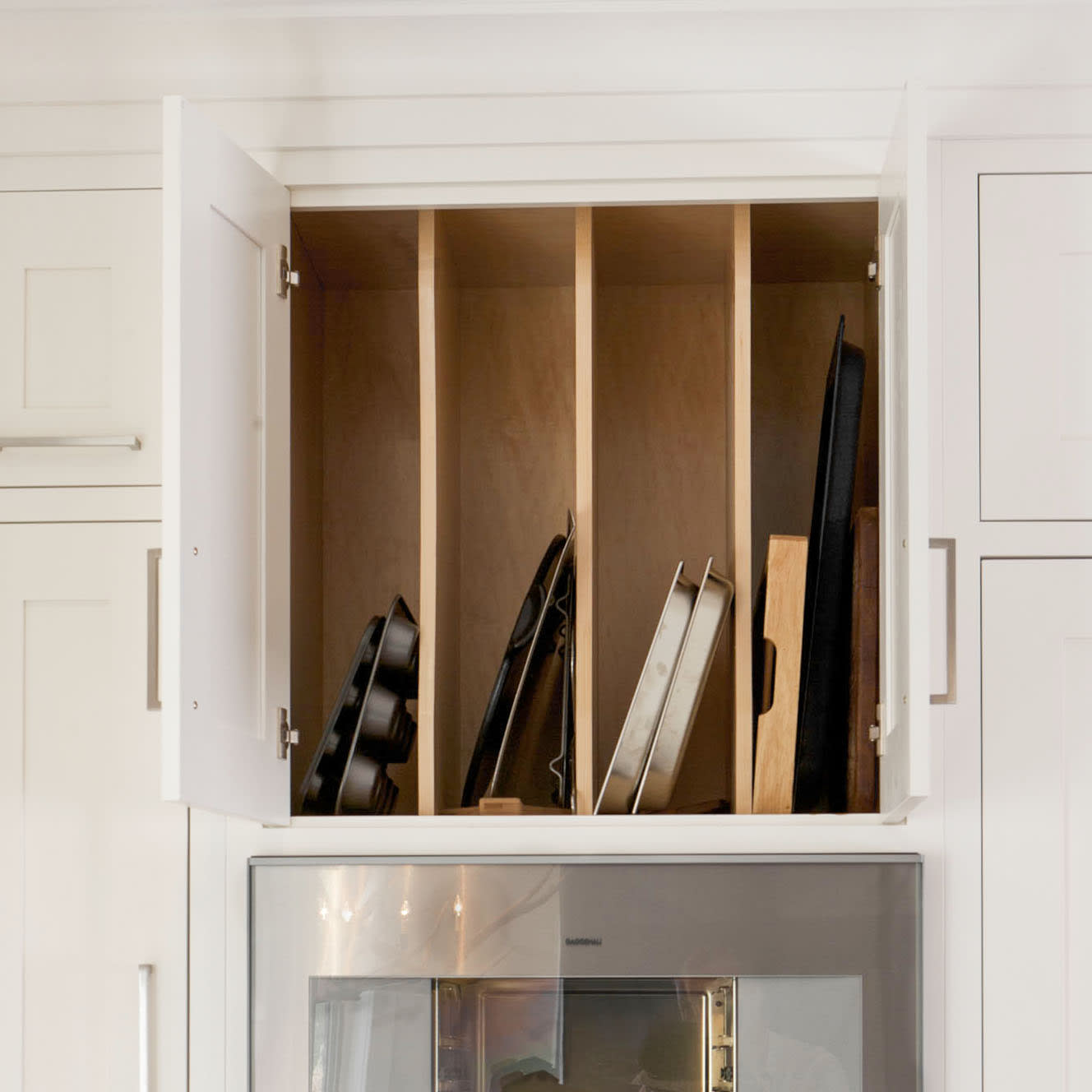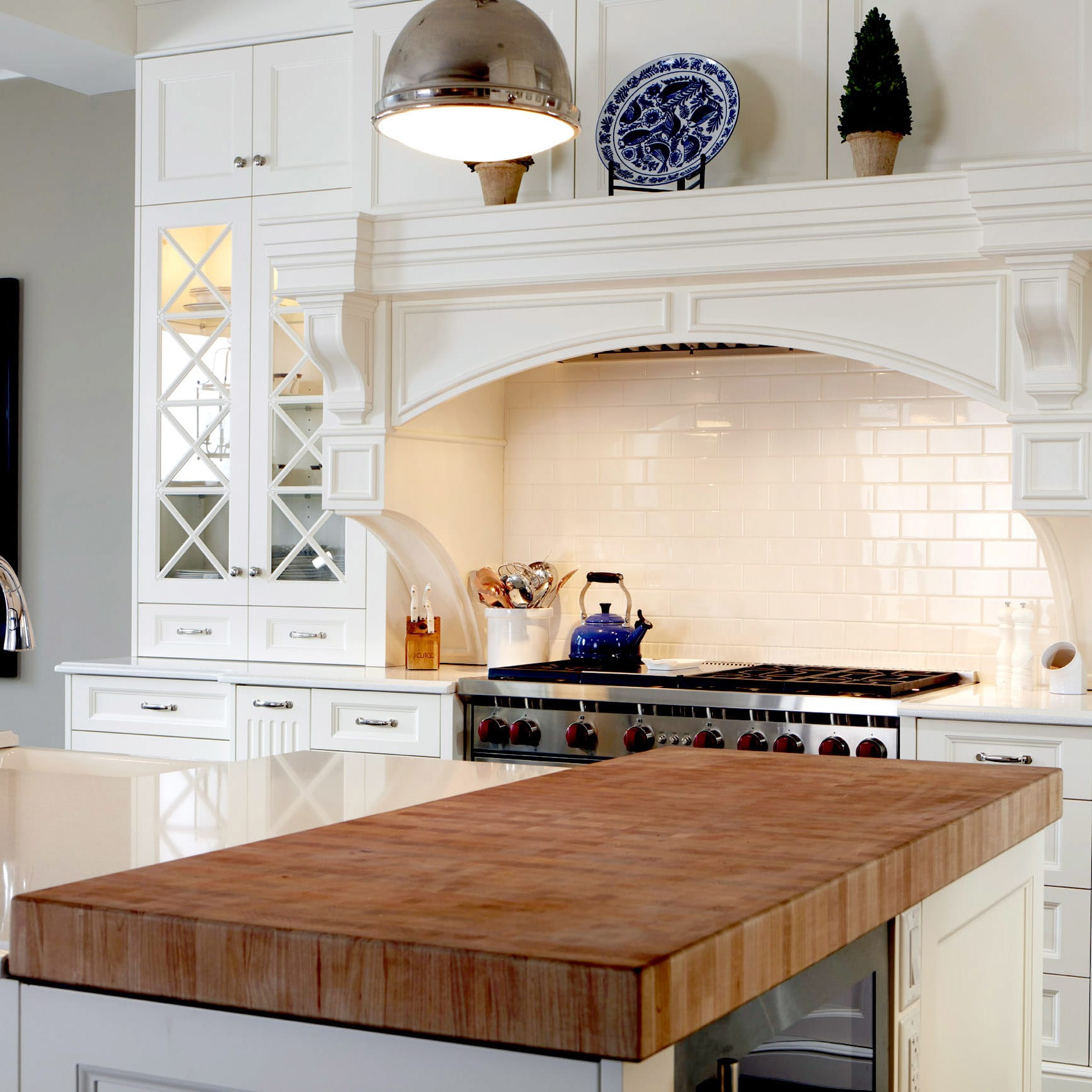 The Chervin Process
Once you have an idea of the scope of your desired kitchen renovation, it's time to contact Chervin! At this point, you will be paired up with one of our designers who will be your go-to person throughout your kitchen journey.
1. Initial Meeting
Your designer will contact you to arrange a time to have an initial meeting at your home. Here you will discuss the goals of your project, budget, items you want in your kitchen, styles you like, finishes you envisioned, and the space you have to work with in order to get that perfect kitchen layout.

Be sure to have pictures or magazines ready with kitchen remodelling inspiration for your new space. This helps to give the designer direction in what you are looking for. After a design fee is paid, your designer will then take all of the information gathered from this meeting and create project drawings and 3D renderings to show you at your next meeting.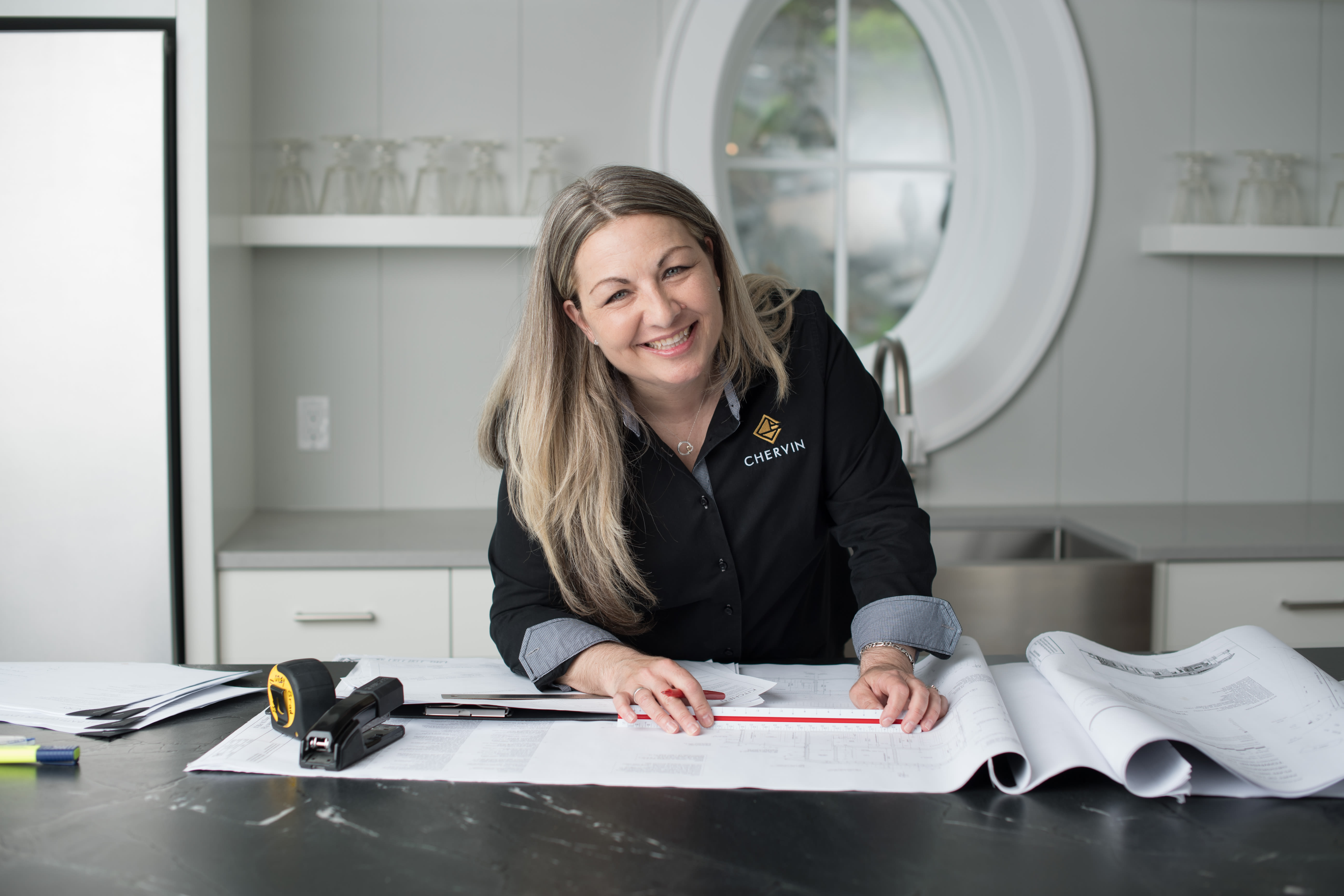 2. Design Meeting
At the design meeting stage, you will come to one of our showrooms in Waterloo, Oakville, or Muskoka, where you will meet with your designer to discuss the drawings created of your space. Here you will receive a rough budget number based on those drawings.
When you are ready to proceed with the project, a 50% deposit will need to be made to reserve your spot in our production schedule. At this time, you will be given a cabinet delivery date. All kitchen design elements must be finalized and signed for at least 9 weeks before your scheduled delivery.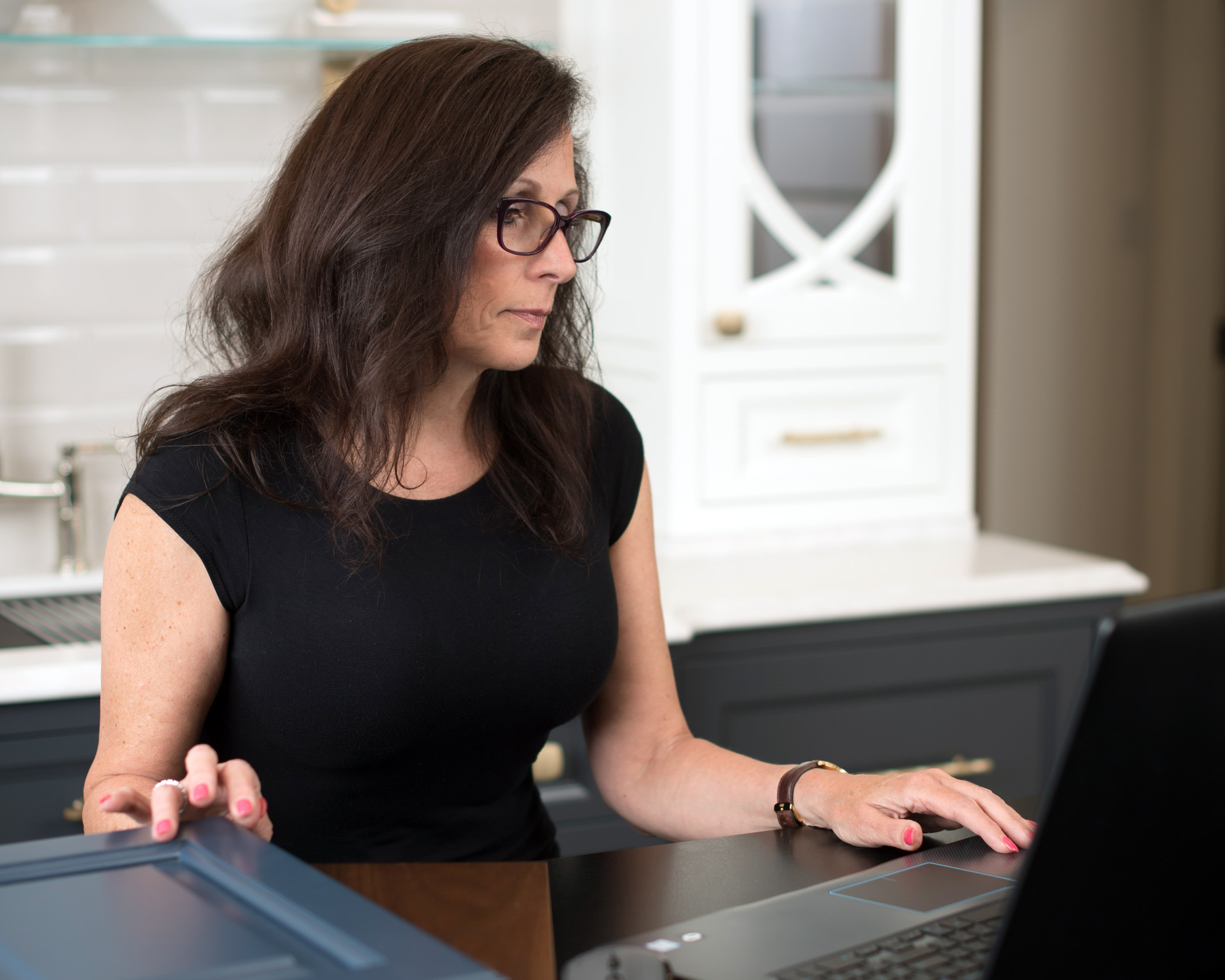 3. Production Phase
Once your project reaches the production phase, our engineers will work on a full set of detailed drawings for the shop floor to use in producing your cabinets. This process typically takes about 2 – 3 weeks.

When the drawings are finalized, they will hit the shop floor where various stages of production will take place. Our talented team of custom woodworkers will bring your dream cabinetry to life over a span of approximately 6 weeks.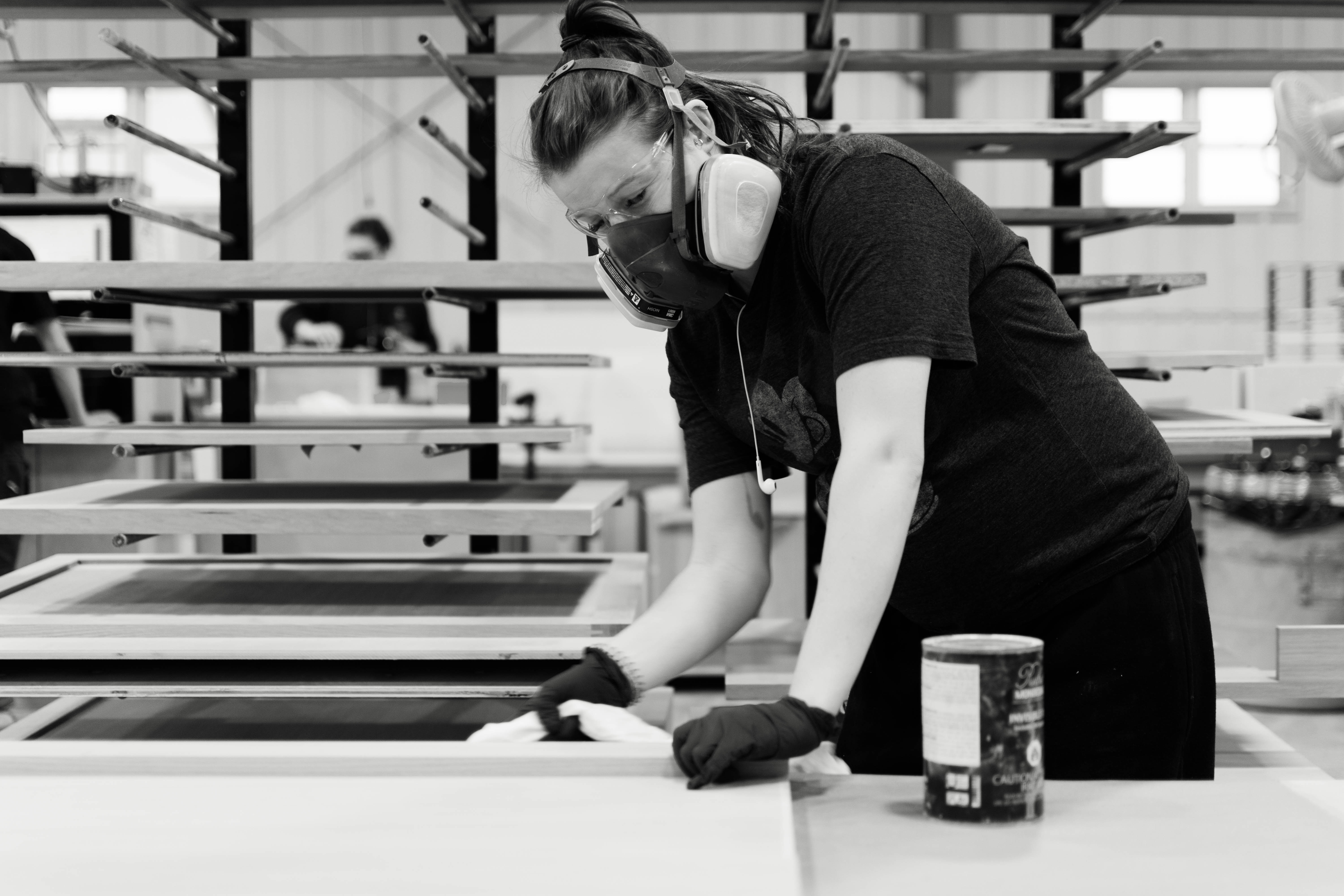 4. Delivery & Install
Likely the most exciting part of the kitchen remodelling process, kitchen install will take place the day after cabinet delivery. First, the installer will prepare the base cabinets for countertop templating. Then the countertop suppliers will come to measure the space and return a few weeks later to install the countertops. Once countertops are in, the Chervin Kitchen installer can finish installing the rest of the cabinetry. From the first day of install to the day of completion can take about 3 – 4 weeks.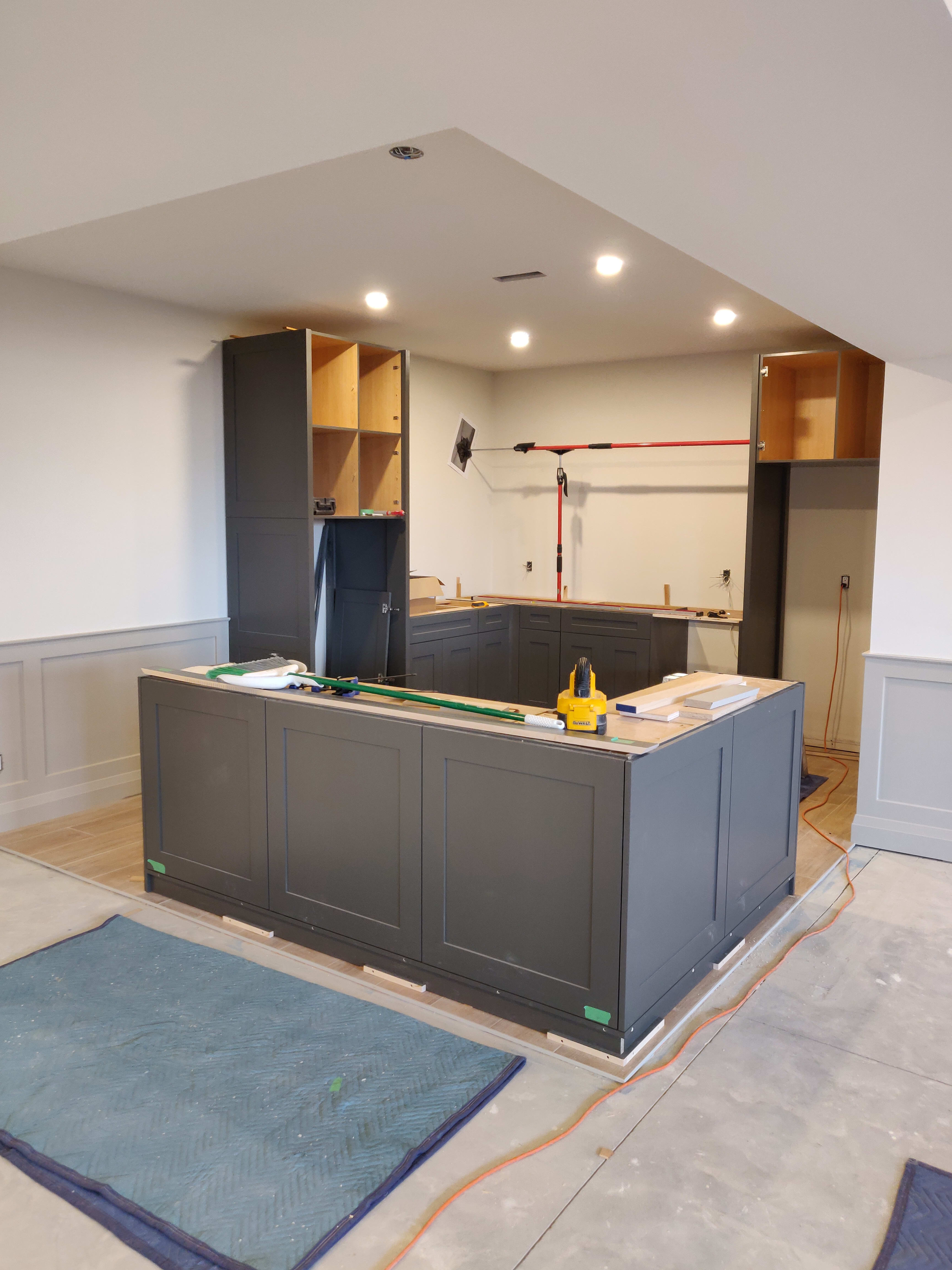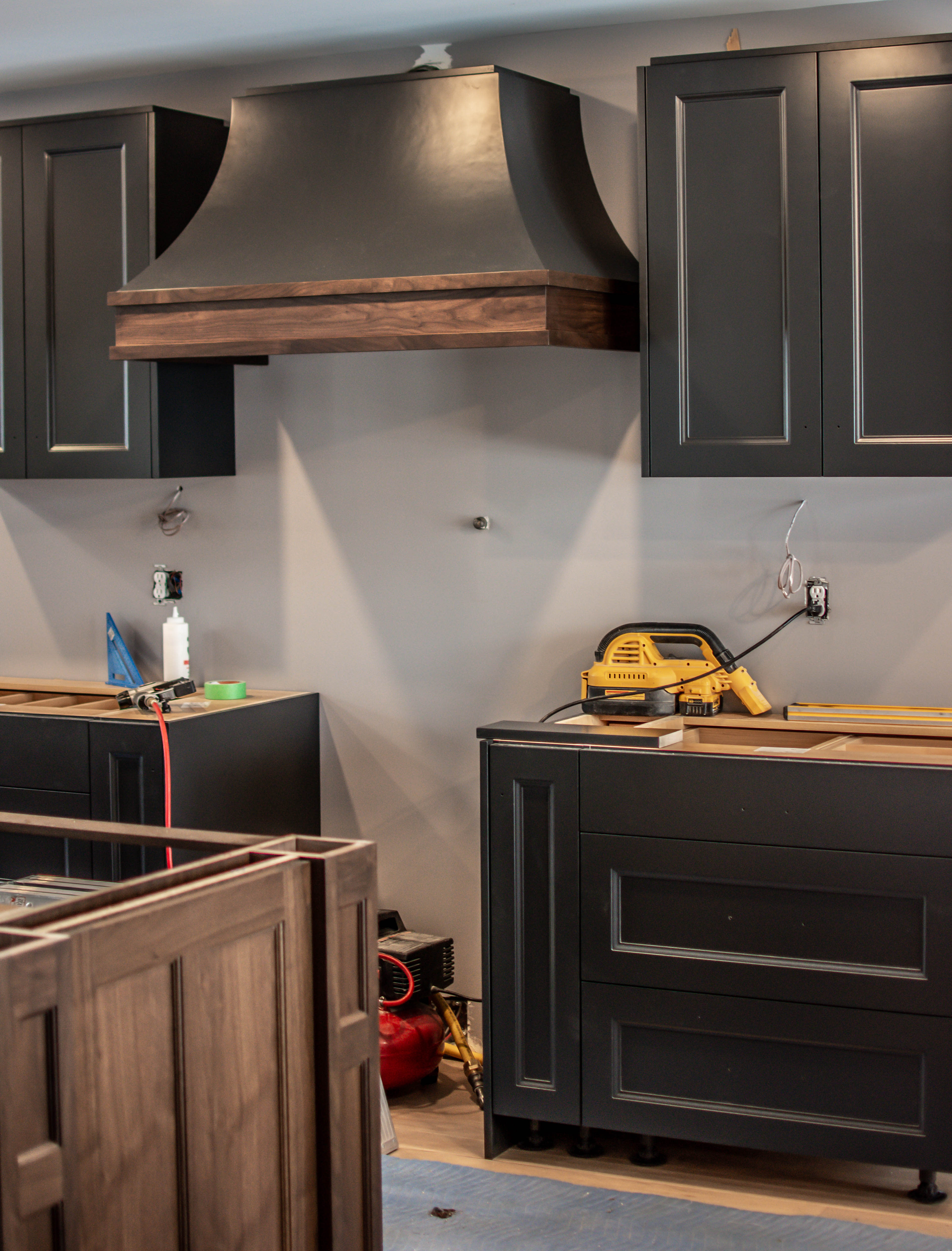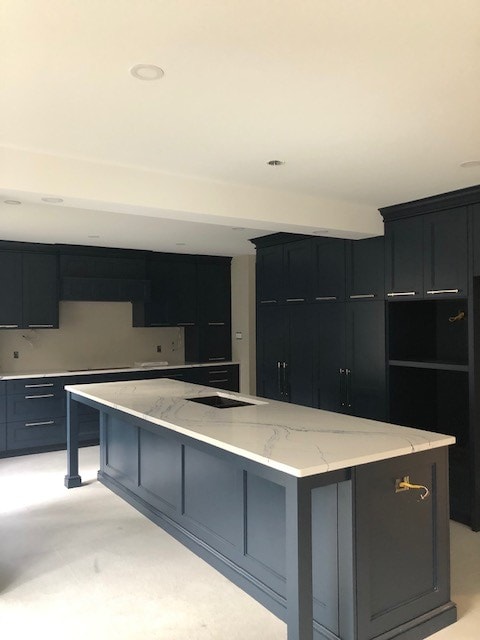 When you choose to remodel your kitchen with Chervin, you are guaranteed to receive superior quality products, excellent customer service, locally handcrafted cabinetry, and a full 5-year warranty protection. No matter how simple or complex your project may be, it is in good hands at Chervin Kitchen & Bath.
Get Your Project Started!
Contact our showroom closest to your home to get connected with someone from our sales and design team.