Custom Kitchens Handcrafted in Waterloo

Custom Kitchen Design since 1991
High Quality, Higher Standards
At Chervin, we hold ourselves to a high standard we like to call "The Golden Means of Perfection". Based on both The Golden Rule of Service ("do to your customers as you want to be done to you as a customer") and the mathematical principle of The Golden Ratio, our tagline reminds us to always strive for impeccable kitchen design and service. You have a dream for your kitchen and we want to turn that dream into a reality - the most beautiful and balanced kitchen cabinetry you can imagine.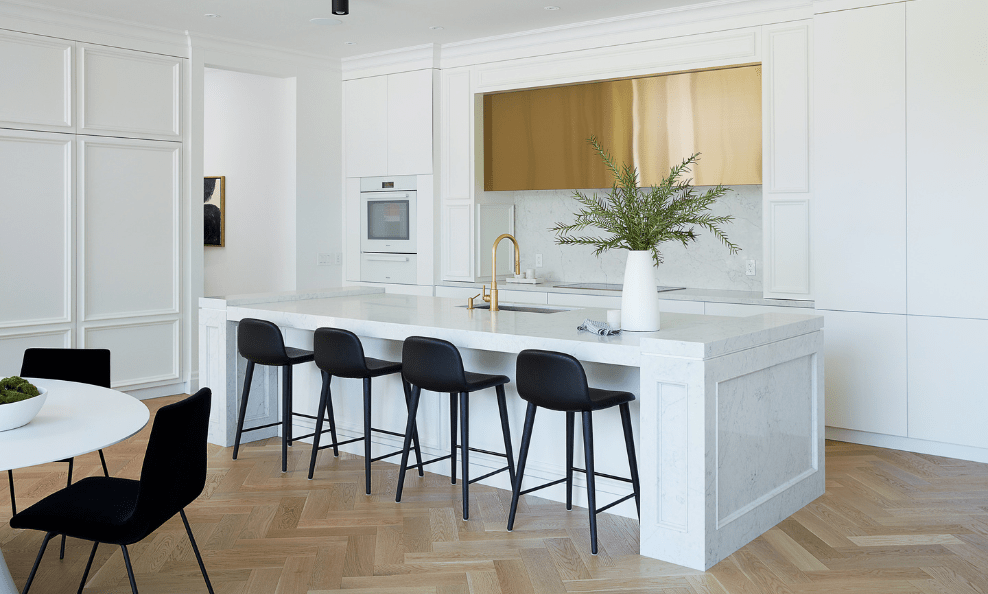 Our Custom Cabinetry Services
With our full-service approach, we can assist you from the ground up in creating the millwork of your dreams. From the initial design phase to planning the cabinetry layouts and installing the finished product, we're with you every step of the way.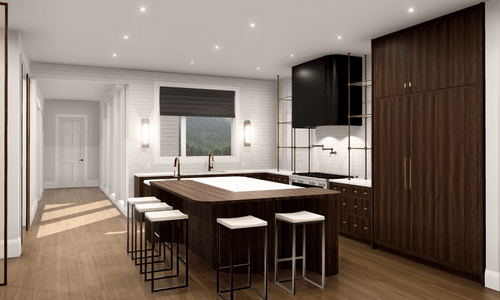 We help you identify your household's needs and wants - and how to tell the difference! We will walk you through your options and help you navigate with our years of experience and keen eyes for detail.
Our talented and resourceful Sales & Design team loves the adventure of turning your vision into a plan and works with our dedicated production team to create your ideal vision.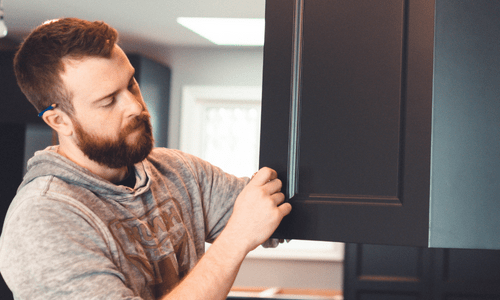 We ensure all your cabinets are installed with precision, right down to the custom-fitting against your stone wall, or integrating new mechanisms to ensure your cabinet doors function and open the way you like.
We Listen + Understand
We understand how important this project is for your home and your family. We promise to listen to your ideas and goals and help you bring those ideas to life. We embrace opportunities to work with new materials and creative design ideas. We promise to value, respect, and make the most of your budget, whatever it may be.
Handcrafted in Ontario
Our Canadian identity is important to us. We work with a team of individuals from all over the world who have chosen Canada as their home. Every kitchen is handcrafted in Waterloo Region - no secrets, no shortcuts. We are proud of not only representing our country but our province and the quality millwork we produce.
Worry-Free Support
We support you through your entire kitchen design, build, installation, and even up to 5 years post-installation. We have a team dedicated to ensuring our work lives up to the Golden Means of Perfection, and our client's needs are met - efficiently and with impeccable service.
Ready to Get Started?
When you are ready to get started, book a design consultation. You can do this by visiting our showroom or by filling out the contact form on our website. One of our kitchen designers will follow up to book an appointment to discuss your dream kitchen, create a plan and 3D renderings, and make your dreams become reality.