Marie McKinnon
Experience
Joined The Chervin Family In:
Previous Industry Experience:
Graduated from Humber College in Interior Design
Developed and taught the Decorating program for Conestoga College Continuing Education
Worked as a designer in the Kitchener Waterloo area for over 25 years
Family
I have a supportive husband and 4 wonderful adult children
Inspiration
I am always inspired by my colleagues, peers and clients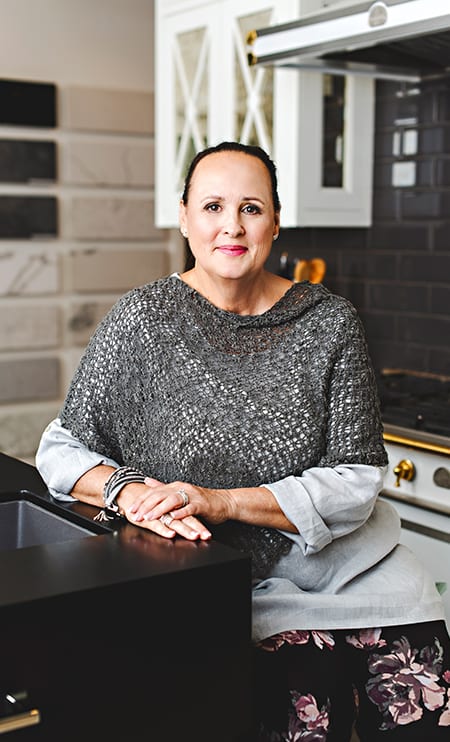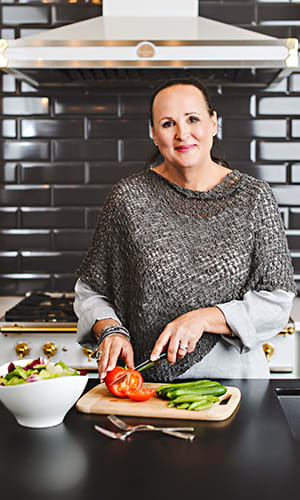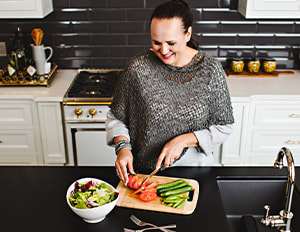 Favourite Projects
Clients give me great feedback; they inspire me to do my best. It's difficult to choose a favourite project, when I have been so lucky to have worked with so many great clients over the years! I'm really proud of the team I'm surrounded by.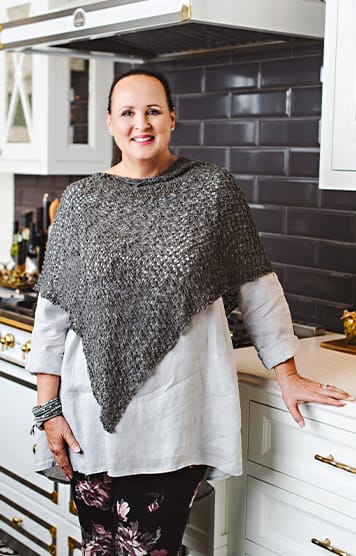 Personal Style
Current Personal Dream Design:
I am a comfort person, so my personal space must be relaxed and soft - muted tones and warm Walnut makes me very happy
Hobbies
Current Hobbies:
Golfing and gardening in the summer and painting in the fall and winter
Hobbies I'd Like To Resurface:
Oils and watercolour painting classes!
Favourite Meal
To Cook:
I'm a crockpot queen in the winter!
To Eat:
Eclectic salads – all sorts of toppings and mix-ins (nuts, berries, chicken)
Stories From Marie | View All ›
Discover the details and inspiration behind this bold purple kitchen space featured by House and Home.
Curious to know what is trending in kitchen design? Marie will guide you through the kitchen design trends she loves to see.
During the planning of your next project, re-evaluate the custom storage needs of your family. Keeping your lifestyle top of mind allows you to maximize your space.