Our History

Over the years, Chervin's commitment to creating cabinetry and furniture that is both aesthetically pleasing and reliable never wavered. We strive to always "do to others as we would have them do to us" (Matthew 7:12), which means exercising care, integrity, and good stewardship in every aspect of our company. It's our Golden Rule of Service, and it's what sets us apart and holds us together.
1991:
Chervin is Born
Kevin Bauman, a young and ambitious entrepreneur, along with his wife, Cheryl, launches his own custom cabinetry company out of a 1,200 square foot shop, putting to work a long-time interest and skill. The company builds anything and everything people need made out of wood, and is named after a blending of Kevin's and Cheryl's names – Chervin Custom Woodworks.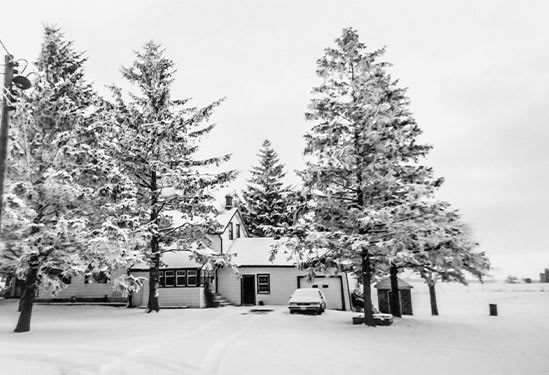 2007:
Colonial Times Joins the Family
Our side business in building high quality, wooden clocks for local retailer, Colonial Times, is taken up a notch when we acquire the company. We continue to build out of our Hawkesville plant and take over retail out of a small showroom on Weber Street North in Waterloo.
Chervin Kitchen & Bath Enters the Muskoka Market
An exciting opportunity opens up to open a showroom in Muskoka and handcraft custom cabinetry for cottages and boathouses. With this new market comes a new name: Chervin Kitchen & Bath. 
2010:
Artco Joins the Family
We acquire Artco Contract Furnishings, an established company in the niche business of producing custom luxury hotel furniture. The company, who we have been working closely with for several years, is rebranded as Artco International, and Chervin takes on leadership.
Chervin Kitchen & Bath Waterloo Showroom Opens
The name Chervin Kitchen & Bath continues to spread and a dedicated location is needed for sales and design in Waterloo. We open a showroom in North Waterloo, just down the street from the St. Jacob's Farmer's Market.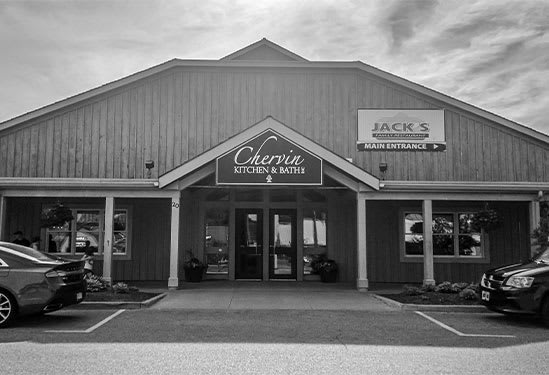 2016: 
Vogel Joins the Family
Another high-quality company, this time specializing in custom upholstered furniture (selling to furniture retailers and interior designers) is acquired by Chervin. Previously known as Vogel Chair, this company had a long-term working relationship with Artco.
Muskoka Showroom Relocates
Our cottage country business continues to grow and the opportunity arises to relocate our showroom to Port Carling.
Chervin Family of Brands Unite
The 5 companies under the Chervin umbrella all undergo a coordinated re-brand. The new brand unites all the companies under the same icon and visual brand, as well as the same core values, mission, vision, and purpose.
2017: 
Chervin Furniture & Design Joins the Family
Yet again exploring new, but familiar, territory, Chervin acquires Snider Bros. Furniture, renaming it Chervin Furniture & Design. The 17,000 square foot showroom showcases three floors of residential furniture and décor.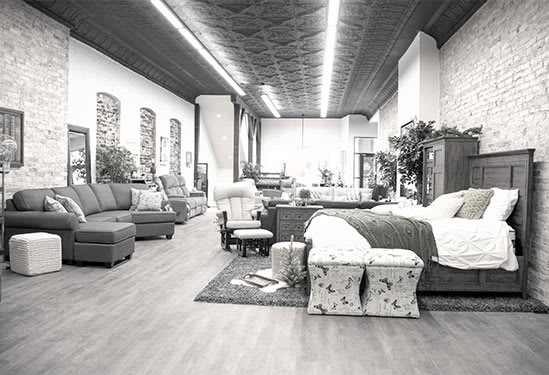 2019: 
Artco Moves to St. Clements
The new facility in St. Clements is completed, and the Artco International team moves into their new home. The Chervin Kitchen & Bath facility in Hawkesville is reorganized to maximize efficiency and flow.
Chervin Kitchen & Bath Enters the Oakville Market
With future growth in mind, Chervin Kitchen & Bath opens a showroom in the heart of downtown Oakville. 
Let's Work Together
We are humbled by how God has blessed us, and we can't wait to discover what God has in store for the future of our company. We are grateful every day for the journey we get to look back on. We welcome you to join us.