Join our Team

Pride in everything we do is central to the philosophy at Chervin Kitchen & Bath. From our careers creating cabinetry to our design and installation services, when you're part of the Chervin team you become a part of a proud family whether you're in Waterloo, Muskoka or Oakville. 
---
ap·pre·ci·a·tion / əˌprēSHēˈāSH(ə)n / noun Recognition and enjoyment of the good qualities of someone or something.
---
Current Openings in the Chervin Group of Companies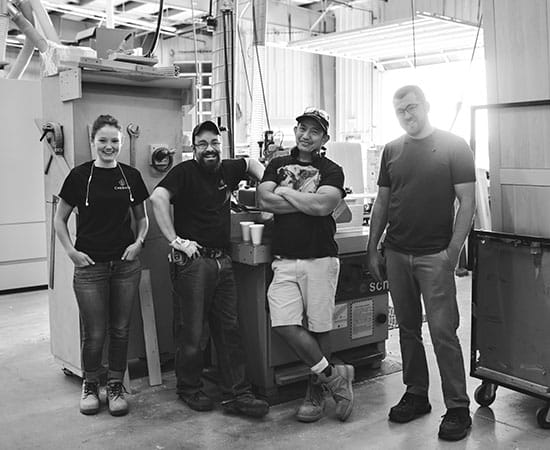 The Chervin Family
Our company is founded based on an appreciation for one another – across all roles and all branches of our corporate family, we share a mutual respect and a passion for quality. At Chervin, bureaucracy and ladder-climbing aren't our way; we're about teamwork and ambition. With ample variety in work responsibilities, a growth-oriented trajectory, and a focus on custom, hand-crafted manufacturing, you can be sure you'll never be bored!
We work as a team, with management always there to support, challenge, and equip their staff, and each team member immersed in the excitement of being part of something bigger than themselves. We invest in high-quality training, prioritize health and safety, and value our team seeing the final product that they have invested in so much along the way.