The three main things to keep in mind when choosing family-friendly countertops are durability, practicality, and cost.
---
February is Family Day month and we hope you're enjoying every opportunity to appreciate and cherish the loved ones in your life. But while it is special to have a day (or more!) set aside to celebrate family, we're confident you will agree that family is something to be celebrated and kept top of mind throughout the year - including in the way your design and decorate your home. The good news is that style and function are not enemies - in fact, the interior design world is always coming up with new ways of creating spaces that are chic and on-trend without losing their functional, practical benefits. It's time to talk about family-friendly countertops...
If you're looking for durable, you're looking for Quartz. Cambria is the leading producer of engineered quartz in North America (and our primary supplier of countertops). Quartz is extremely hardy and unlikely to chip or crack, while being stunningly gorgeous - easily the statement piece in your kitchen or bathroom, if you want it to be. It is also easily cleaned with just soap and water, and non-porous, so it won't absorb the bad bacteria that all countertops are exposed to.
Both gloss and matte finishes have their place when it comes to countertops - they make unique statements and have different effects in the way they accent or tie together a room. But if you're going for a tidy look in a busy house, a matte countertop is less likely to show smears, smudges, and finger prints.
If you know this isn't your forever home, and your priority right now is to economize, you may consider buying a laminate countertop. While not as durable or ornate as the various stone options, laminate is a cost-effective option for a growing family.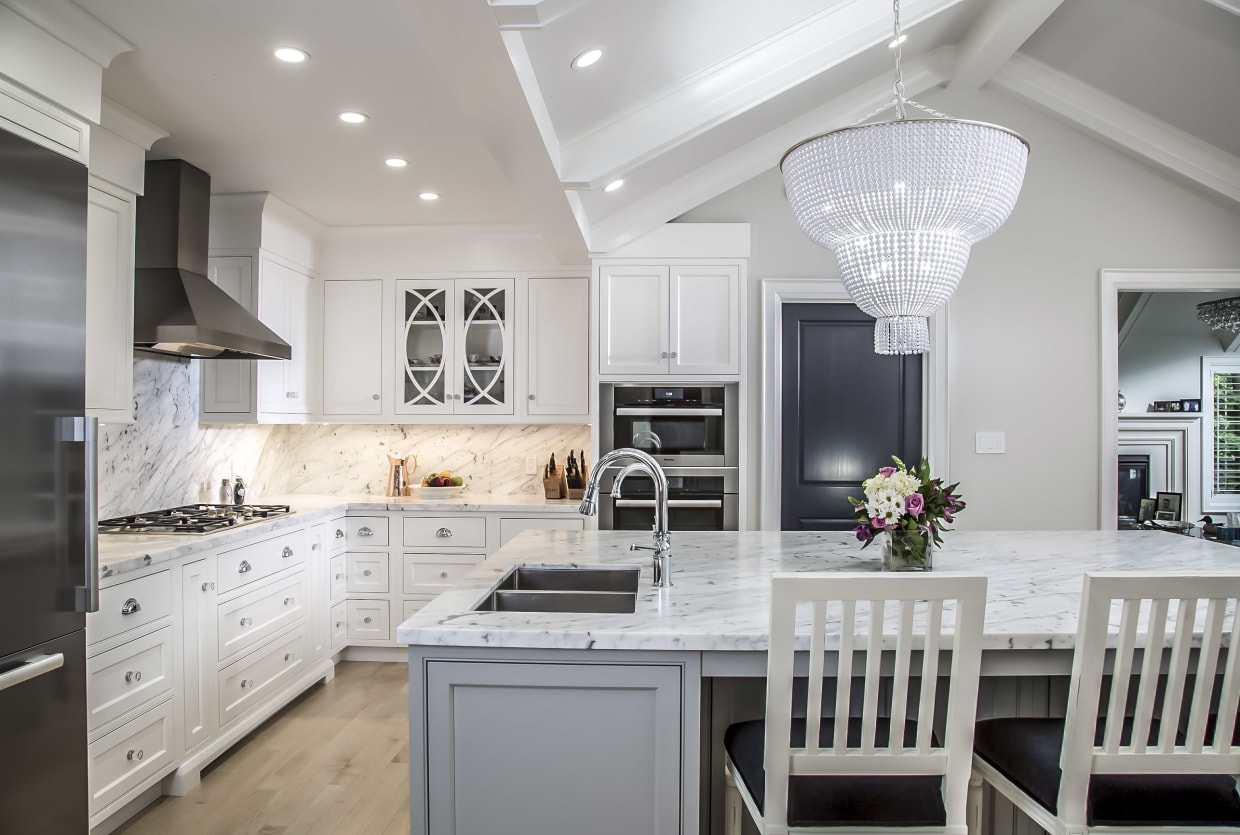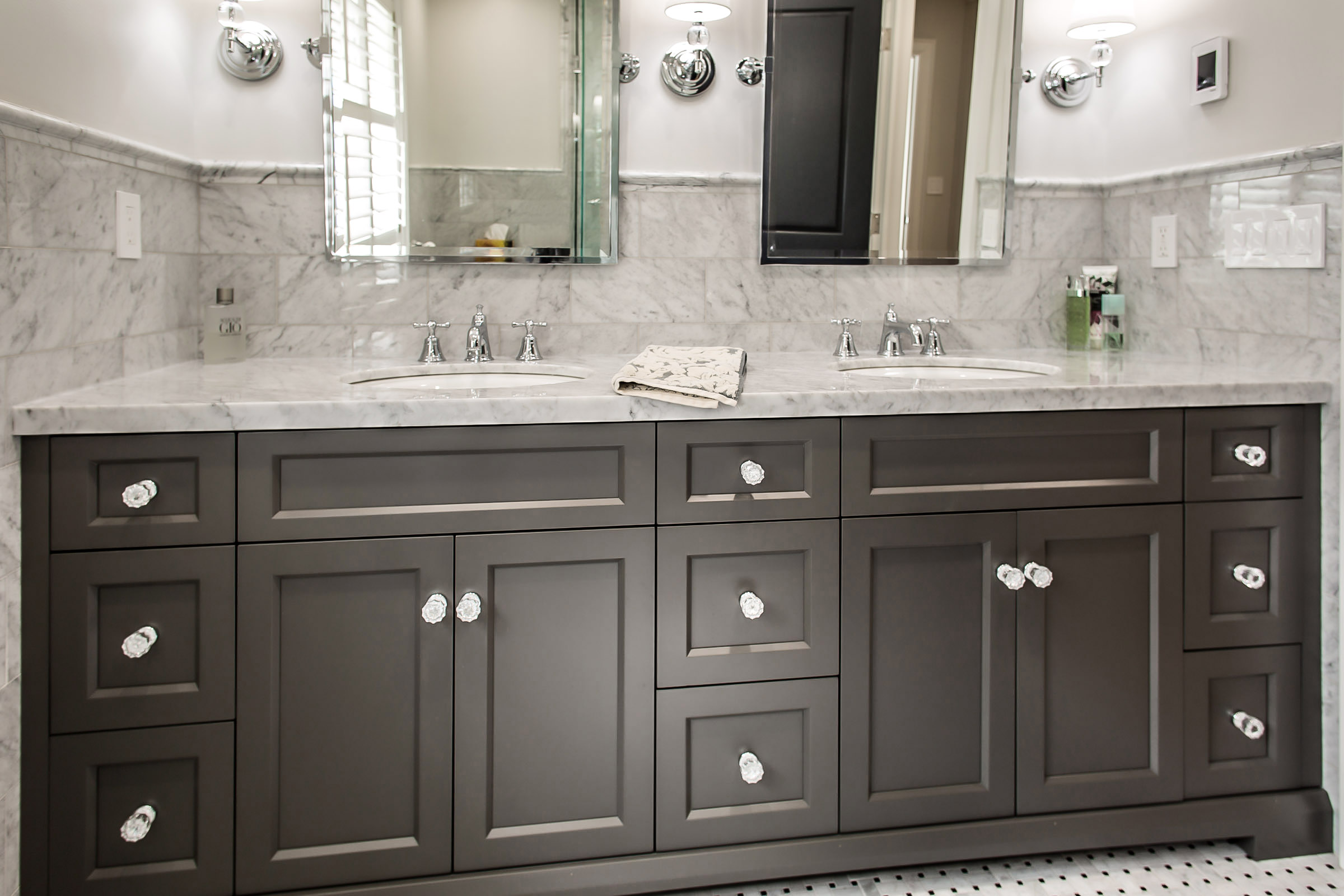 Bonus: Family-Friendly Finishes
We pride ourselves in offering high quality finishes on all our cabinetry, but still there are some finishes and materials that are easier to maintain than others. If you are looking for a beautiful finish that requires minimal maintenance, come check out our maple, walnut, or painted wood cabinet options - these are all easily cleaned with dish soap and water, and nicks can be easily repaired, so you don't have to worry when the dog gets excited or your child slams the cabinet door one too many times. Glazed finishes, however, can be difficult to repair, and harder still are Thermafoil cabinets. These can be statement options, but if your kitchen is a high traffic area with potentially unreliable cabinet treatment, you may want to consider a wood or painted option, to avoid needing to replace your doors entirely.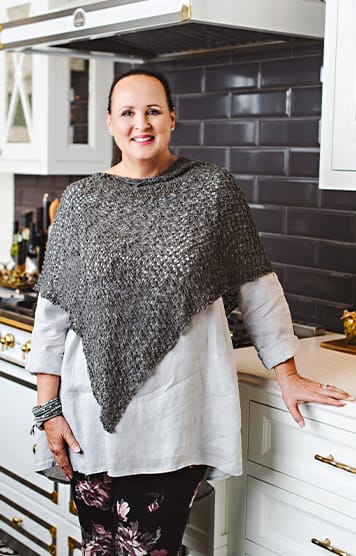 Meet The Author
Marie McKinnon works as a Sales & Design Associate at the Chervin showroom in Waterloo.
Marie loves working with clients to design their dream space.
Discover the details and inspiration behind this bold purple kitchen space featured by House and Home.
Curious to know what is trending in kitchen design? Marie will guide you through the kitchen design trends she loves to see.