Easter hosts, this post is for you! Here are a few tips on keeping your holiday weekend creative and under control...
---
Easter is finally just around the corner, and that means, for many of us, a busy weekend of celebrating, reflecting, and socializing ahead. It is a sacred time of year, worthy of respect and somber reflection, but also of joy and excitement! Easter is a holiday all about new life, new hope, and new opportunity, and it is a beautiful chance to share that hope and joy with those around us. With that in mind, here are some sure-fire ways to add joy, peace, and purpose to your Easter this year…especially if you're hosting!
1. Fall In Love With Pastels
Honestly, this kind of just goes with the territory for Easter hosts. The vast majority of your options for festive décor and food will come in a variety of pastel colours (green, blue, pink, yellow, purple), and sometimes white, so it's important to find creative ways to enjoy and maximize the colours of the season, even if they're not part of your usual palette. Want a more sophisticated look? Rather than sticking to pastels on their own, contrast them with a deep navy, a rich gold, or the deeper counterparts to each of the pastels, to add depth and character without losing that Spring-y feel. Much like in the rest of life, the dark can serve to emphasize the beauty of the light.
2. Get Creative With Your Centrepieces
If you're hoping for some variety from a typical bouquet or centerpiece, try out one of these creative and fun options! Your whole family will love the uniqueness and the life these bring to your table…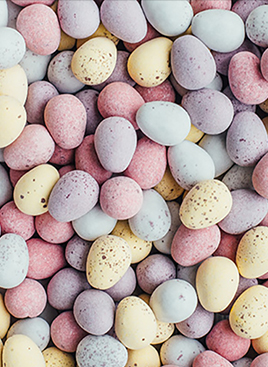 Food Bouquets
A "bouquet" of carrots, tied with a pastel ribbon or adorned with a few sprigs of Baby's Breath, can be just the thing to bring a lively pop of colour, and a seasonal touch, to your Easter table. Alternatively, apples, lemons, and limes, accented with Spring greenery, can bring a certain "zest" to your setting. Add a few roses or hydrangeas to soften the look and ensure a clear distinction between them and your side dishes!
Easter eggs
Whether made of Cadbury chocolate, or in their truest form, Easter eggs, decorated in speckled pastels, in particular, provide a classic innocence, with a nod to the new life of the season. Stack them up in a vase, with some greenery or sprigs of Baby's Breath, or display them in a dish, surrounding a tea light. Explore different ways they can fit into your existing vases or serving dishes for a personalized, dainty look!
Spring blossoms
Rather than sticking to standard full-bloom flowers, take this unique holiday as a chance to mix up your floral arrangements with blossoming branches. Whether cherry blossoms, forsythia, or pussy willows, your blossoming branches will add a stunning new dynamic to your space!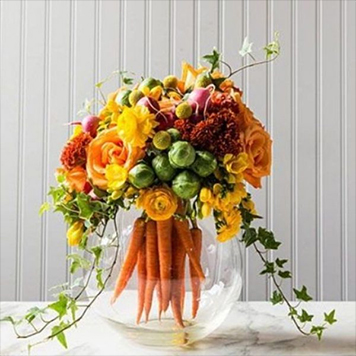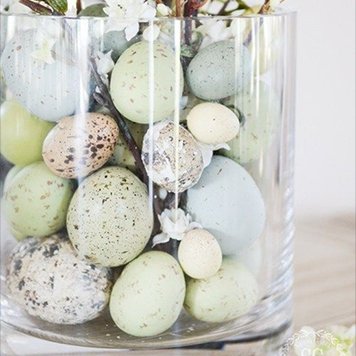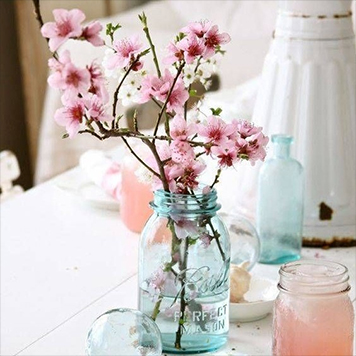 3. Play With Presentation
If you have the time (or a friend who enjoys creative activities), experiment with fun, Spring-themed plating. Arrange your fruits and veggies in a seasonal shape like a flower or Easter egg, shape your cheeseball to look like a bunny tail, or form your meringues into mini nests that can be filled with chocolate eggs or whatever treat your heart desires!
4. Explore Egg Variations
Eggs aren't just part of the decor at Easter – there are all sorts of recipes (most of them quick and easy!) that you can try out that feature eggs as the key ingredient. Perfect for Sunday brunch, some of our top picks for Easter recipes are
deviled eggs
,
Easter bread
, and
quiche
.
5. Get Your Ham Ahead Of Time
We all know this happens every year…We wait until the day or two before Easter weekend, then run from store to store, attempting to find the ingredients (and often the main course) we need. We are still a week away from Easter – call over to your local grocer or butcher now to see if they have the meat and other products you need, in stock. Some grocery stores will even let you place a special order, if you need a particular product reserved.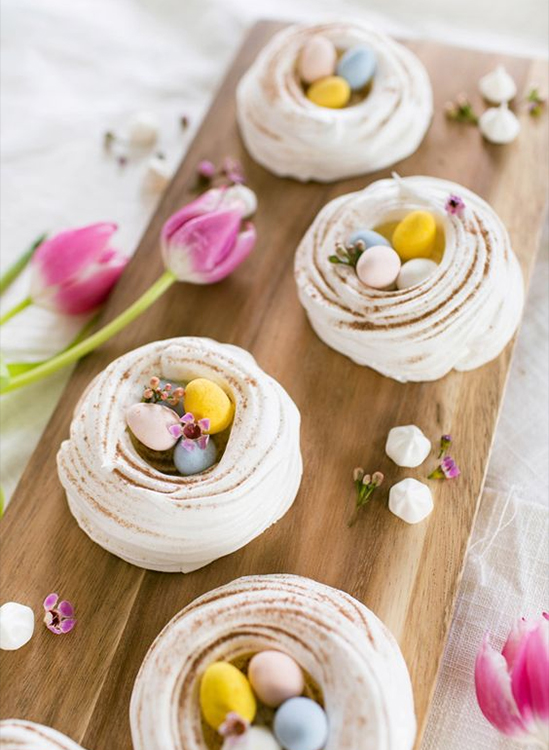 6. Plan, Prepare, Serve…In That Order
When you're expecting guests, it's important to know yourself and what elements of hosting will cause you stress, rather than bring you joy. While eliminating those elements may not be realistic, you
can
plan ahead and get them out of the way before your home is a flurry of activity. For example:
A day or two before your Easter event, take some time to plan your fridge, freezer, and oven space. It can be tricky, in the midst of all the prep for large meals, to find space to store everything, whether washed and chopped or baked and iced. Try to clear out at least a shelf or two in your fridge and freezer, so you have storage options and flexibility when your counters and hands feel full (it's also a great chance to clean out the fridge of expired snacks and condiments).
Write out the schedule for your oven(s) before you start cooking, too! If you have two ovens, consider reserving one as a warming oven. Timing is everything and going in with a plan is always a good approach!
The day before your guests are to arrive, confirm you have enough ice in the freezer for everyone's drinks.
Pick out all your serving dishes and utensils the night before (or sooner if you are using silverware that needs polishing). This will make serving up a hot meal much more fluid, as you won't be hunting for your long-lost gravy boat, or scrambling for an extra pair of tongs while your fresh meal begins to wilt.
Similarly, if possible, set the table the night before. Particularly if you have a diverse group coming, take the extra time to assign seating to mix people up and foster interesting and varied conversation between ages, stages, and backgrounds.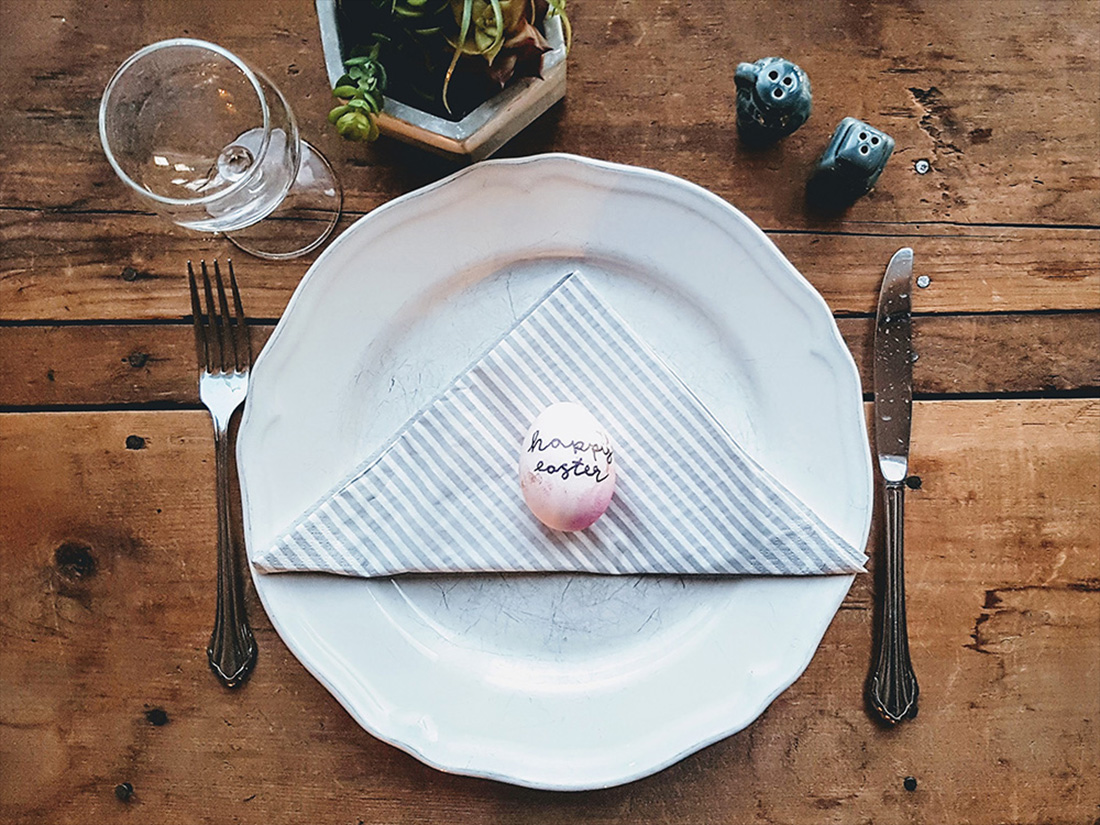 At the end of the day, whether you love holiday hosting or get anxious just thinking about it, let yourself rest in the true spirit of Easter - an overwhelming, unquenchable, even undeserved love that brings hope and life to every circumstance. From all of us at Chervin, we wish you and your family the happiest of Easters.
P.S. If you're looking to renovate your home to make it more suitable for hosting, we have the storage, design, and service solutions to help!