This month we're appreciating these spectacular boathouses (and the custom cabinetry in them) that offer all your modern conveniences just steps away from fresh lake water...
---
While our Waterloo projects get the most airtime, some of our most unique and luxurious projects are completed by our team serving the cottage country crowd in Port Carling, ON. From beautiful log home-away-from-homes, to glass-walled, lake-side mansions, we have our hands full up in the Muskokas and we absolutely love it! Some of the most unique spaces we work in, though, are boathouses. If you decide to build or renovate your boathouse with a full lounge area and kitchen, we're confident you'll start feeling the same way as our Director of Sales in Port Carling, Kevin - "Why go anywhere else?" Waves lapping on the dock outside, natural light pouring in, nature all around – and snacks and modern conveniences within reach...
When you go away for the off-season, consider removing your toe kicks and lowest drawers, and raising your appliances (if possible). Taking these precautions as part of your "closing up the cottage" routine can help reduce the risk of damage, should water levels rise in your boathouse during the colder months.
When you choose the material and finish for your cabinets, keep the environment in mind. Boathouses are exposed to much more fluctuation in humidity and moisture than cottages or urban homes. Some products simply are not designed for the outdoors, while others are highly versatile. For example, Spanish Cedar and Douglas Fir are hearty, forgiving woods that are great for boathouses and outdoor kitchens. Frameless cabinets also hold their shape better in humidity than other styles. The durability and quality of appliances should also be kept in mind for the same reasons. Contact us to explore more options.
Similarly, those fluctuating water levels can cause a lot of problems if your kitchen or lounge is flush with the height of the boat slips. We recommend always building on at least a 4-6" platform.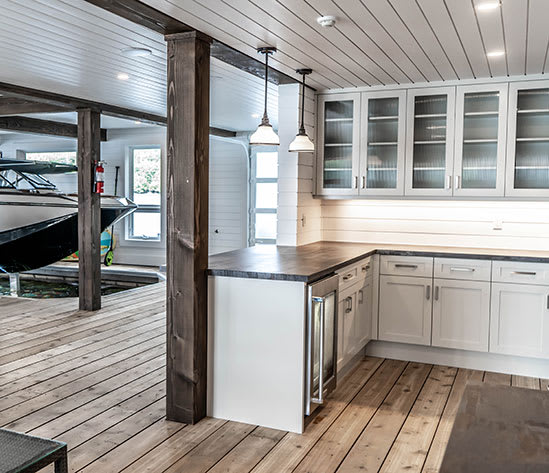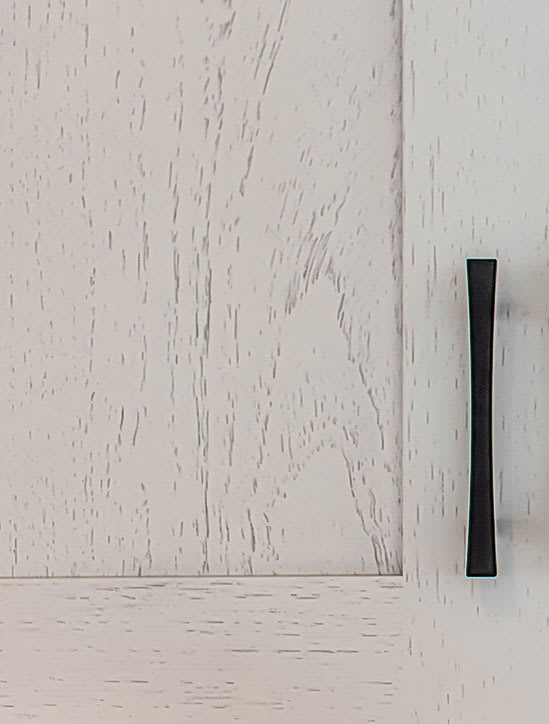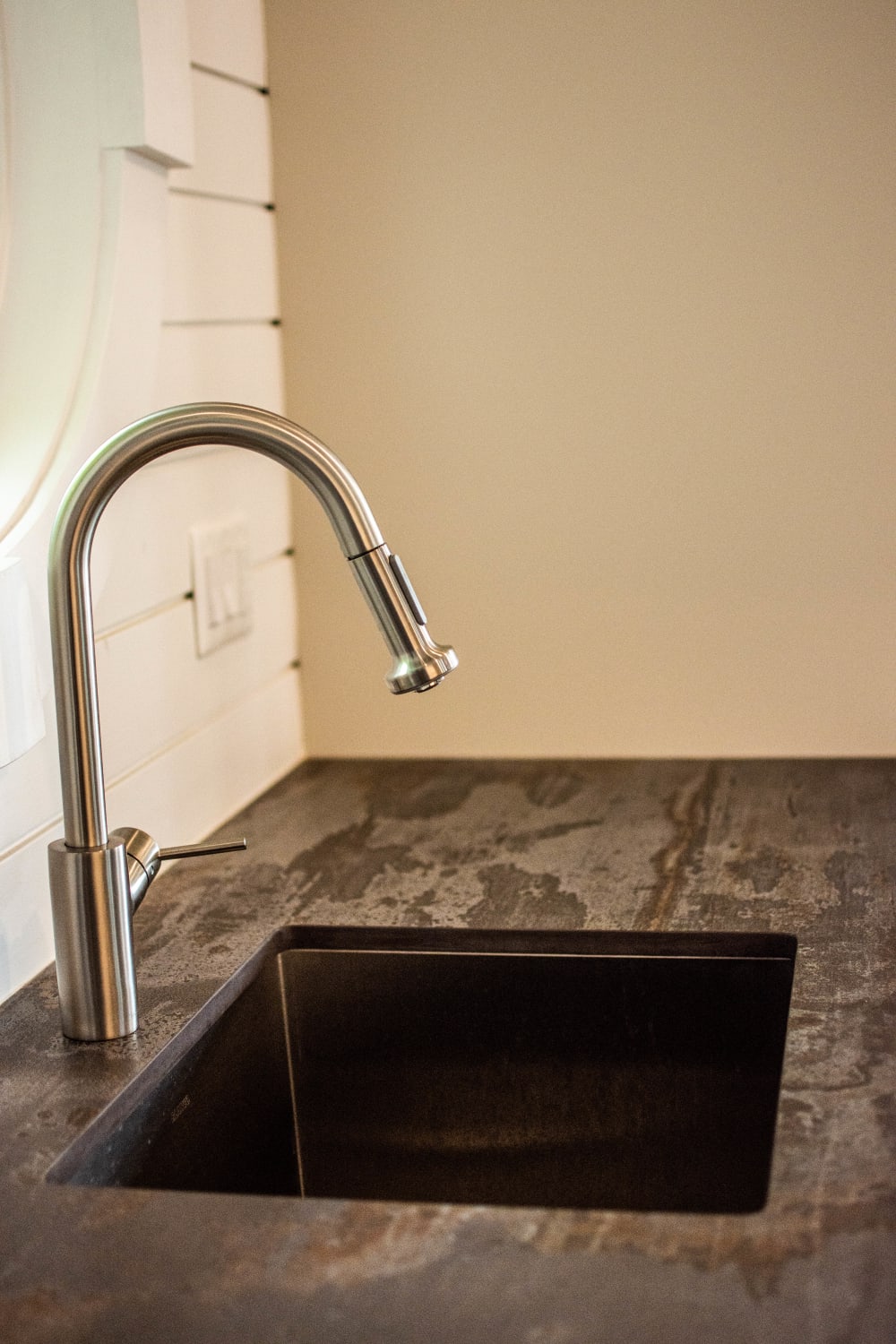 This is the perfect time to start thinking about your dream boathouse kitchen for next year! Come visit our showroom in August to start brainstorming and arrange an off-season installation date – that way you can be fully in cottage mindset, and beat the May rush for next year! Kevin and his team would love to meet with you.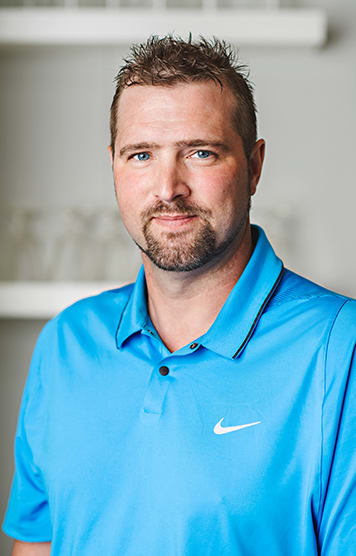 Meet The Author
Kevin Swart is the Director of Sales & Design at the Chervin showroom in Muskoka.
He has been a part of our family for 9 years, and is creative and deeply inspired by nature.
Chervin designer, Kevin Swart, is a passionate believer in cabinetry not only being durable, but designed intelligently with daily ease-of-use in mind.