John joined Chervin in 2013 is responsible for drafting custom residential cabinetry plans.
---
John, Kitchen Draftsman
Year Started with Chervin: 2013
We have John's family to thank for him joining our team here at Chervin! Originally from Chatham-Kent, John moved to this area after he got married 8 years ago and got connected with Chervin through his brother-in-law, Henry (one of our Sales & Design team members).
After 3 years working in Kitchen Hardware (and a few years in the kitchen trade industry prior to joining the Chervin team), John joined the Engineering team and has been thriving there ever since.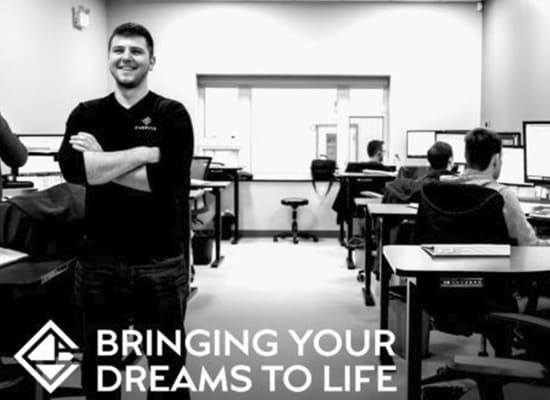 John has worked hard over the years to not only become fluent in Cabinet Vision himself (a program that can take several months to master), but to train many others on Cabinet Vision and Chervin's engineering processes. One of John's primary responsibilities is to support his supervisor, Justin, and their team by conducting peer reviews. He can usually peer review 2 projects in a day – this peer review process helps ensure our claims about being "detail obsessed" and collaborative stay true.
Working together, the Engineering team is able to help one another identify opportunities for improvement and details that could be better addressed, as well as acknowledge creative and innovative solutions in one another's plans! You may be surprised how many details of a cabinet are not determined until the design is totally complete, and handed to engineering. There are a lot of elements that the Engineering team has to consider and line up to ensure a custom cabinet that not only looks nice, but fits well and functions impeccably in the client's space.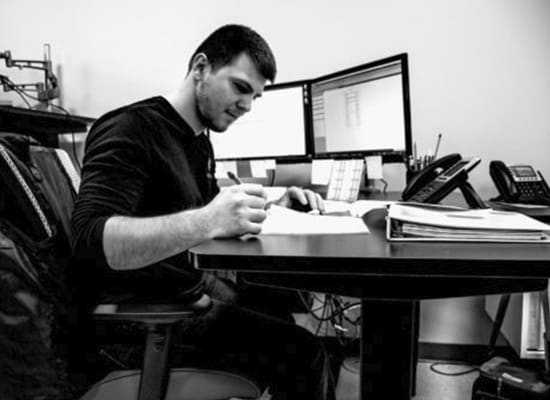 Engineering and drafting are very detail-oriented and technical responsibilities, that require focus, organization, and a problem solving mind. Thankfully, that is exactly what John loves! He is an outgoing and friendly person (fabulous for close teamwork) but can also really dig into the details of a complicated project, finding the most complicated projects the most rewarding ones to see come to fruition. That's partly why John keeps such a close eye on our Employee Portal and website – he loves seeing updates and photos of completed projects!
When John isn't working, he enjoys exercising (he's been exploring Cross-Fit for the last year and a half!), and loves spending time with his family. He and his wife have 2 young boys who love hockey, games at the park, and anything else the family can share!
If you're looking for someone who is passionate about his work, passionate about people, and passionate about learning, drop by Engineering and ask for John – you'll get a warm welcome!
---