Judy joined Artco in 2014 is responsible for applying the top coat lacquer to every piece coming down the finishing line.
---
Judy, Custom Hotel Furniture Finisher
Year Started with Artco: 2014
Judy is a longstanding member of a crucial department in our hotel furniture division: finishing. It's a department that employs approximately 10 people at any given time, and Judy is a big help in training new team members as roles shift and new people join the Chervin family!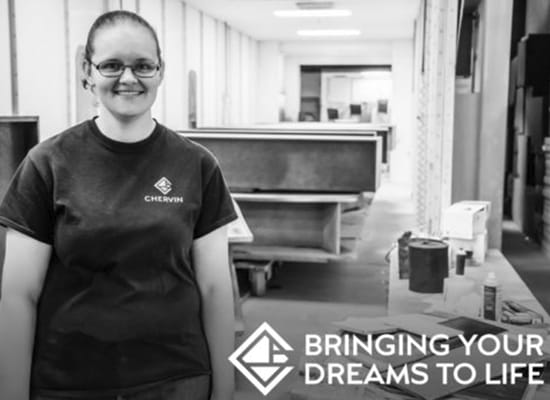 The term "finishing" covers a whole lot of ground in our production facilities – each piece of wood and composite must individually go through the finishing process, including being primed and painted, then, depending on the finish the client wants, distressed, buffed, or textured in another way to bring out the rich character of each piece, and ensure the look is just right for the cabinet's future setting.
Judy works specifically with hotel furniture (including dressers, TV stands, headboards, vanities, front desks, and many other handcrafted elements that go into creating a hospitable and beautiful environment). Her role is to apply the top coat lacquer to every piece coming down the finishing line – the final step before all those pieces arrive in assembly to be put together as one stunning unit.
Lacquer is a protective top coat that is sprayed onto finished pieces of wood, that often also gives them a subtle but beautiful shine.  Judy told us she has seen a lot of the modern high gloss style coming through lately, which means she is keeping busy applying a solid coat of shiny lacquer to each of those projects! Her personal preference, though, is a dark wood with a low sheen finish.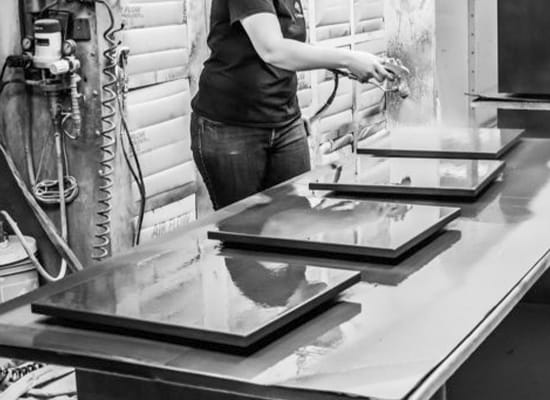 In the end, no matter what style she is working with, Judy just wants to do her part to make the final product look as good as it can. Her most rewarding days are when a product looks amazing thanks to her dedication to patience, practice, and consistency.
She is especially excited to be moved into our brand-new production facility in St. Clements, where she has more space to work and a fresh, bright environment where she can continue learning and perfecting her trade!
When Judy isn't working, she enjoys planning spontaneous adventures (especially in the summer) reading, and spending time with the kids in her extended family.
---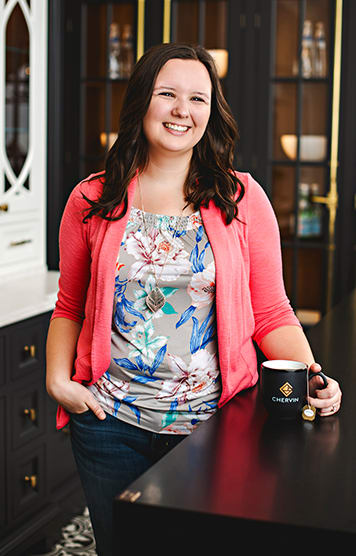 Meet The Author
Marilyn Hodder works in Marketing at the Chervin head office in Hawkesville.
Marilyn loves working as part of a team that is as committed to quality and integrity as she is.
Colour can be the secret ingredient to taking a space from simply beautiful and tasteful, to completely "you". Here are five excellent places to kick-off your kitchen colour brainstorming...
Before you stock up on your groceries for the week (or two...or six), check out the recipes we've pulled together below, and see if there's something here your family could enjoy afresh this Easter...