Justin joined Artco in 2013 and is a hotel furniture engineer.
---
Justin, Hotel Furniture Engineer
Year Started with Artco: 2013
Before joining the team at Artco, Justin attended Conestoga College, where he learned the trade of carpentry, including gaining a solid understanding of framing and drywall.
He completed an apprenticeship and has found his education highly valuable in understanding the way hotel furniture and cabinetry can fit together to be both aesthetically pleasing and highly durable.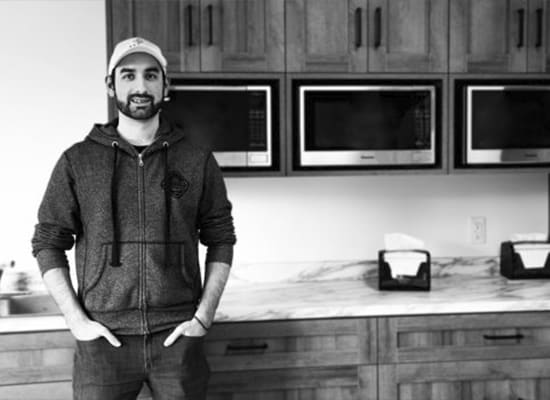 What is Artco
If you're reading this post, then you're likely familiar with Chervin Kitchen & Bath and our desire to design, manufacture, and install quality custom cabinetry for the residents of Waterloo, Oakville, and the Muskoka-area – but what you may not know is that our sister company, Artco, specializes in designing, manufacturing and installing custom furniture for some of the most luxurious and beautiful hotels in North America! This business-to-business organization is part of our Chervin family, holding to the same values but applying them in a unique, multi-faceted, and exciting industry! Today, we want to introduce you to Justin – one of the talented and friendly Engineers behind our hotel furniture development.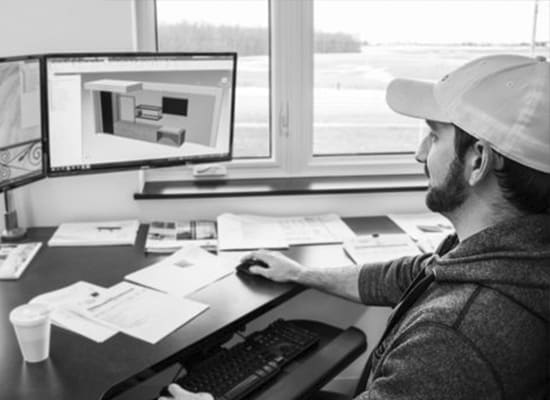 Furniture Engineer
Most days, Justin works from Artco's brand-new headquarters in St. Clements, where he creates 3D models of furniture for hotel designers and purchasers – many of the designs are drawn from scratch, completely custom with no associated model number until the project is complete.
Justin works with the client to finesse the product until it fits all their requirements and desires, then his drawings (as well as those from the other Engineers) are passed on to the shop to use as a guide for production.
Justin can spend anywhere from a couple weeks to a year on one project, depending on the size of the hotel and whether the design is for a lobby or an entire hotel. A rewarding day for Justin means progress – crossing things off his list and moving projects forward. He has also really enjoyed the opportunities he has had to visit clients' hotels – to see the site and understand the feel of the brand for himself.
Justin is in a great position to understand that each chain is unique, with its own style, colour palette, lighting preferences, etc…and this gives him a lot of great variety in his work! He loves every chance he gets to understand his customers more fully because, in his own words, "I want a great outcome as much as they do," and open communication is the best way to accomplish that efficiently. Similarly, Justin's team makes a real effort to look out for each other, helping one another progress well through projects thanks to ingenuity, generosity, and a great rapport.
When Justin isn't at work, his life is busy and varied! He enjoys coding and programming, and taught himself Japanese after loving the sound of the language on a Netflix show! Learning Japanese online has helped him build great connections with people from around the world. And if you are a designer or purchaser for a hotel, he'd love to meet you, too! Contact us if you'd like to meet some of the Artco team and see the St. Clements shop for yourself.