Christmastime is here, and with Christmas come traditions and treats. Here are three of our favourite Christmas recipes...
---
Perhaps you have traditional food and flow for every day of the Christmas holidays, or maybe you're starting from scratch this year...or somewhere in between! However you tend to approach Christmas traditions and cooking, these are a few tried-and-true recipes you'll want to find a place for at your Christmas table this year...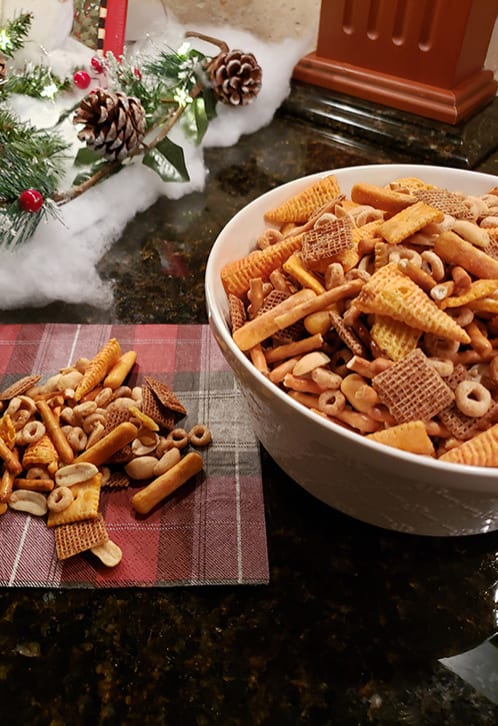 Nuts & Bolts Snack Mix
From: Cherlyn (Waterloo Receptionist)
This is a staple snack at Christmastime at Cherlyn's Grandma's house. It's a savoury treat with lots of room for you to add your own touch of creativity (or enjoy as is - it's delicious!).
Ingredients:
3 Cups Cheerios
2 Cups Cheese Bits
2 Cups Shreddies
1 ½ cups peanuts
1 ½ cups pretzels
1 Tbsp Worcestershire sauce
½ tsp garlic salt
1/3 cups butter, melted
½ tsp celery salt
Directions: 
Heat oven to 250 F.
Mix first 5 ingredients together.
Mix last 4 ingredients together and pour over dry mixture.
Bake for 15 minutes.
Stir and then bake for another 15 minutes. Allow to cool, and enjoy!
Note: The dry mixture can be any of your favorite snacks (Bugles, Hickory Sticks, etc) just as long as it equals 10 cups in total.
Ultimate Cheese Fondue
From: Andrea (Hawkesville Receptionist)
This "recipe" doesn't come with specific instructions, but rather some fantastic ideas that you can jump off of with your own creativity and family favourites. Andrea's family enjoys a candle-lit fondue dinner together sometime over the Christmas holidays every year! The meal features good old cheddar cheese melted down to its creamy deliciousness, and they dip in everything from homemade sausage (and sometimes ham or chicken), to fresh-cut veggies (mushrooms, peppers, broccoli) , to rye and pumpernickel bread! Pick your own favourite cheese(s) and a mix of proteins, carbs, and veggies to make your own cozy delicacy!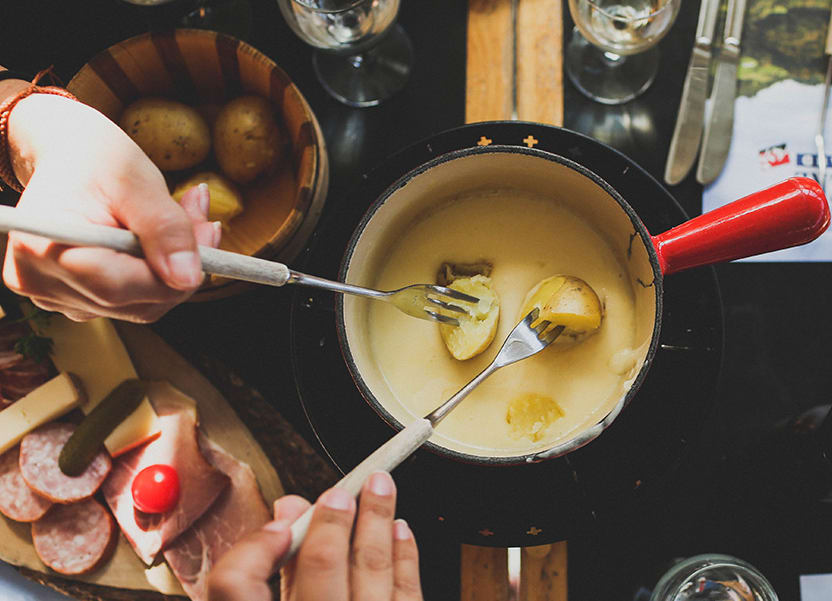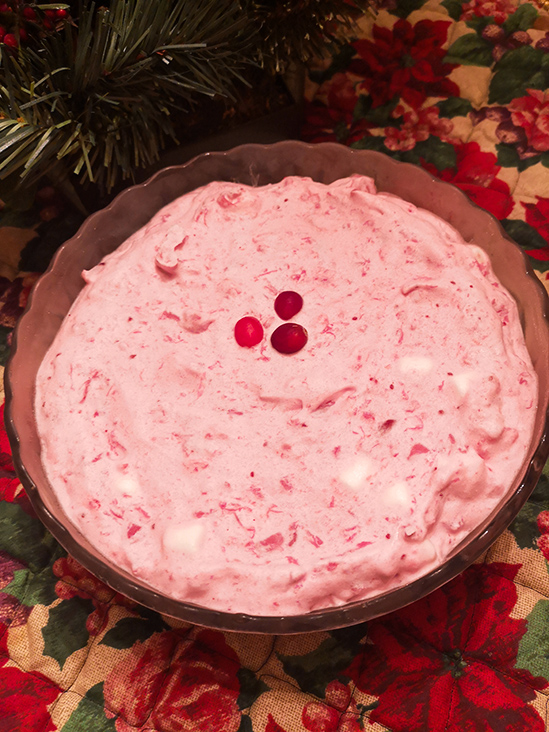 Grandma's Cranberry Salad
From: Lynette (Hawkesville Receptionist)
This is also a recipe from Lynette and Cherlyn's Grandma, and to Lynette, it's the taste of the season!
Ingredients (serves 12):
1 lb. ground raw cranberries (or 1 tin cranberry sauce)
2 cups sugar
1 large can crushed pineapple
2 cups miniature marshmallows
1 pint whipping cream
Directions: 
Pack together the cranberries and sugar and store in the fridge overnight.
In the morning, whip the cream.
Stir in the cranberry mixture and the remaining ingredients. Mix thoroughly with a spatula or spoon.
Pour salad into mold and freeze. Salad keeps well in the freezer, but be sure to thaw slightly before serving (dish should still be cold, but not frozen solid). 
Merry Christmas to all...
However you choose to celebrate Christmas (and New Year's!) this season, we hope it is a special time of meaningful connections with friends and family, and peaceful celebration of the Joy and Hope this world was blessed with over 2,000 years ago. Let us know if you decide to try out one of these recipes...or if you have a favourite of your own! Happy Holidays from our family to yours.