Other Room Renovations

With locations in Waterloo, Muskoka, and Oakville, Chervin Kitchen & Bath is able to build custom cabinetry for all of the rooms in your house, helping to bring your dreams to life.
Cabinets For Any Space
Some of our most unique and custom projects take place outside the kitchen and bathroom... Mudrooms that offer structure to chaos. Accent walls that make a statement. Home offices built for productivity and elegance. Walk-in closets with all the trimmings. Hosting spaces as refined as your local steakhouse.
Custom cabinetry opens the door to a seamless flow throughout your home, or next-level creativity through contrasting design choices in your practical and personal spaces. Enjoy the freedom, beauty, and stability of high quality, meticulously built-in cabinets – in every room of your home.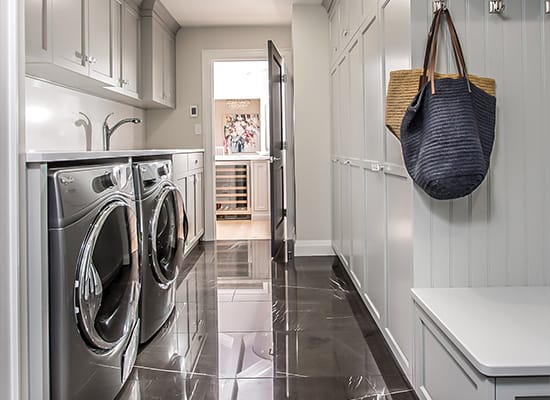 Chervin made the kitchen portion of our home renovations much easier and more pleasant. Your service is excellent. Any issues we had were corrected immediately.
Inspiration Starts Here | View All ›
$0.00
Green and white beverage bar.
$0.00
White, transitional style bedroom window seat
$0.00
Bright and airy, cottage style laundry room
Have questions?
If you have questions about Custom Cabinetry in Waterloo, Muskoka, and Oakville, or about the various products and services Chervin Kitchen & Bath offers, check out our FAQ page.