Whether it's snacking during a football game or enjoying a formal dinner, there is just something special about hosting from home. Here are a few tips on creating an amazing hosting space...
---
Even with all the amazing restaurants and coffee shops out there, there is something extra special about being invited into a friend's home…or inviting them into yours! If you, like us, enjoy hosting on a regular basis, then it may well be time to consider dedicating a space in your house or cottage for entertaining. We're grateful to have worked on a wide range of entertaining spaces over the last 28 years, the most popular being home bars and home theatres. We recently met with our Director of Sales, Jon, to discuss this unique type of cabinetry. Here are his insights on what options and factors you should keep in mind as you develop your own dream hosting space:
What are the first questions I should ask myself when I'm planning a new entertaining space in my home?
What's my budget?
Is this space going to be designed primarily for me (den/man cave), small groups/family, or large groups?
Will this space be used by kids or adults or both? (A home bar can also serve as a great family-friendly game space with a few tweaks made like lower countertops, kid-friendly seating, and a beverage bar stocked with pop, juice, and flavoured water, as opposed to alcohol. Throw in a popcorn or ice cream machine for some real fun!
What layout is usually best for a home bar?
In larger spaces, a galley layout with an island works well (with a full-height beverage fridge and floating shelves or glass display upper cabinets on the back wall). In that scenario, you could build a dishwasher, cutlery drawer, and ice maker right into the island.
In a smaller area, a straight wall of cabinets and appliances (without an island or peninsula) is very typical, possibly with a small sink and/or a bar fridge, if those are needed for your lifestyle.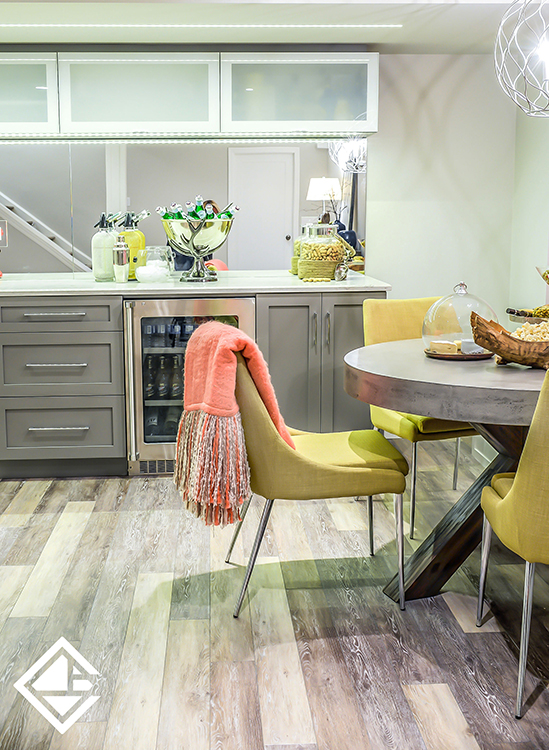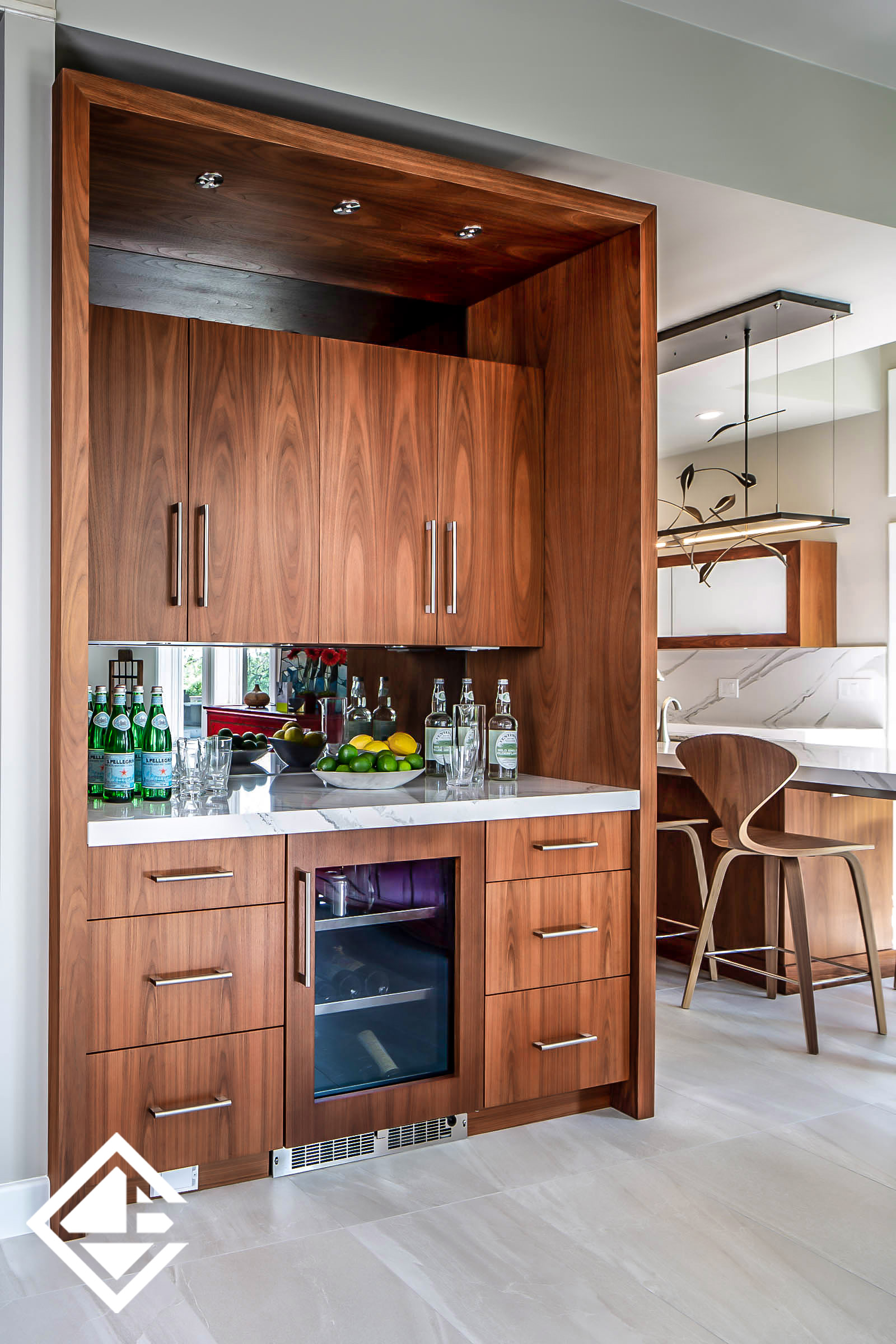 What if I only have a small space?
The bar area itself can actually be quite compact and serve a lot of people providing there is an adjacent room that is large enough to handle crowds. Pool cabanas are a great example - they can be quite small with bar sized appliances and minimal cabinets but are a great addition to a pool area.
There are extra factors that can contribute to making a space feel cramped or awkward – pay attention not only to square footage, but bulkheads, ceiling heights, and room depth (work closely with your designer to ensure swinging doors and pull-out drawers will work well together in your space). Strategically source apartment-sized appliances, or appliance drawers, wherever possible.
If you really don't have room for a home bar, consider setting up your pantry to double as a bar space, and if you don't have room for a home theatre, consider a custom wall unit that can obscure your entertainment system when not in use, while keeping it accessible.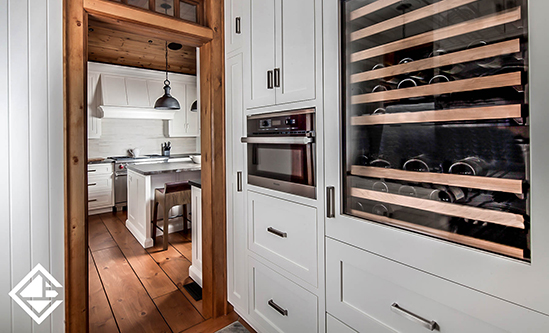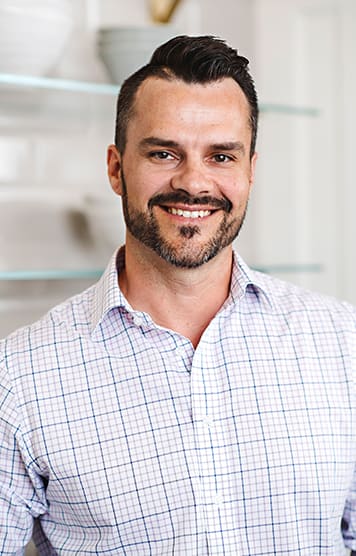 Meet The Author
Jon Staken is the Director of Sales & Design at the Chervin showroom in Waterloo.
Jon has experience in multiple roles at Chervin and his expertise shows.
A few quick tips on how to create a hosting space that is entirely your own, including some inspiration from a few of our most creative clients.