In honour of family day, we met with one of our designers, Marie, to get her insights on how to choose your kitchen appliances with the whole family in mind...
---
February is Family Day month and we hope you're enjoying every opportunity to appreciate and cherish the loved ones in your life. But while it is special to have a day (or more!) set aside to celebrate family, we're confident you will agree that family is something to be celebrated and kept top of mind throughout the year - including in the way your design and decorate your home. The good news is that style and function are not enemies - in fact, the interior design world is always coming up with new ways of creating spaces that are chic and on-trend without losing their functional, practical benefits. First off, let's tackle family-friendly appliances.
The kitchen is the primary gathering place of most homes - whether intentional or not, it tends to be a place where conversation, community, and even homework are done, not just meal prep. But kitchens can also be a nerve wracking place for parents of young children, or adult children living with their elderly parents. So how do we keep the kitchen stylish and safe at the same time? Try these ideas on for size:
Consider switching to an induction cooktop or stovetop. Induction cooking, through magnetic draw, cooks food faster than the traditional electric and more evenly than gas, but has the added benefit of cooling off much faster than any other type of cooktop, meaning less risk of accidental burns when you aren't looking.
If you choose to go with a gas stove, never install a microwave above it. While technically allowed, this design choice leaves space for all sorts of risks, should you be using the stove and microwave at the same time - as you reach up over your stove to the microwave, there is the danger of your clothing (or skin!) getting caught in the flame.
Take advantage of the new trend for concealed countertop storage. Keep your electric appliances, like your blender, mixer, or coffee maker, out of sight and out of reach.
Choose an appropriate height for your microwave and oven. If you are installing these appliances within your wall unit, take the time to ensure they sit at an appropriate height for you personally. Cabinetry can be highly customized to ensure you are never reaching above your head with hot food, or bending too low to get things in and out of the oven. This is important for burn prevention as well as overall ergonomics. Consider who will be using which appliances, and raise or lower the appliances appropriately, to ensure they can (or maybe can't) reach each one.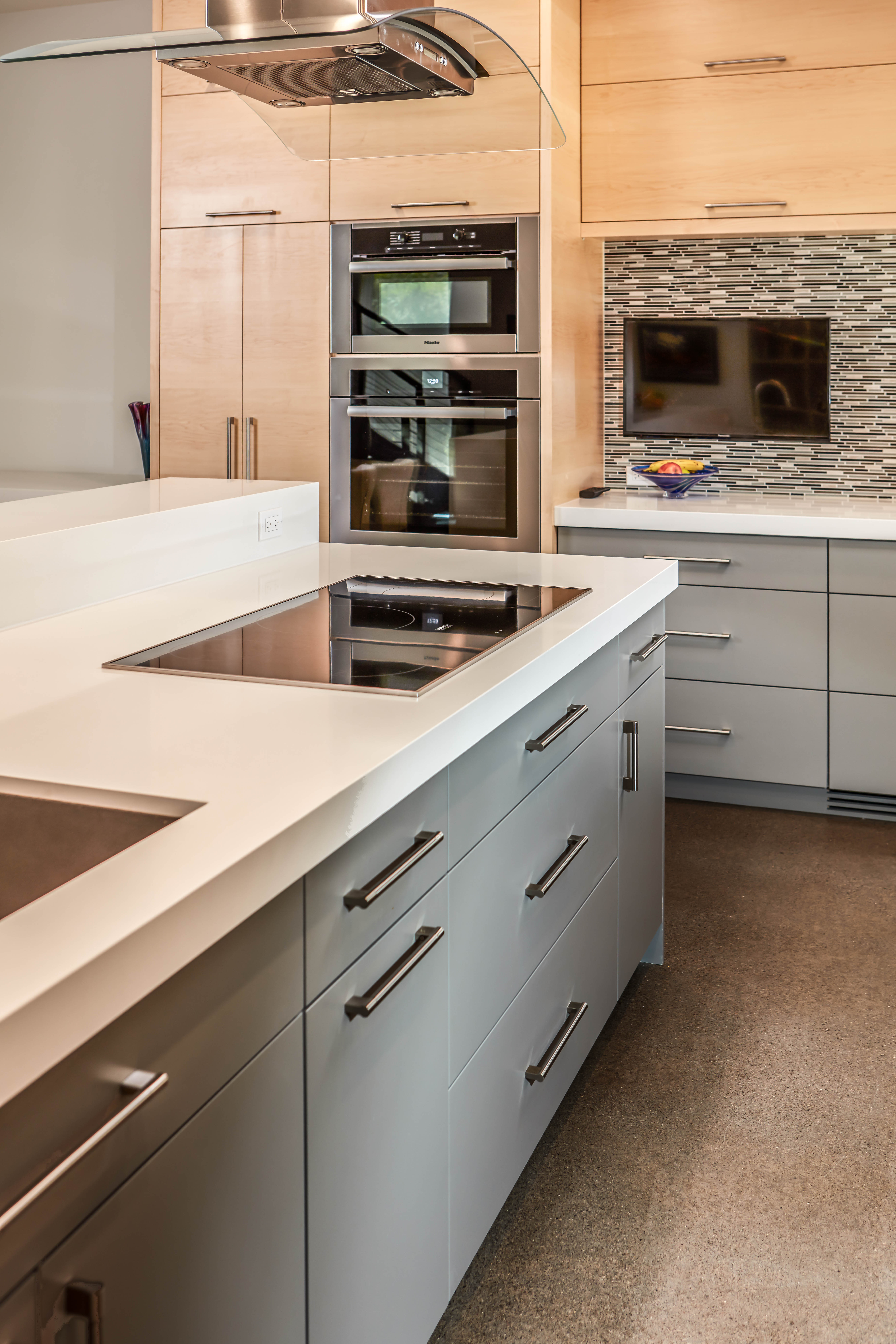 Designer Tip
Pull-out microwaves are a more costly, but convenient option to consider. They hide away an appliance we aren't always thrilled to highlight, are easy to clean, and still feature safety lock features.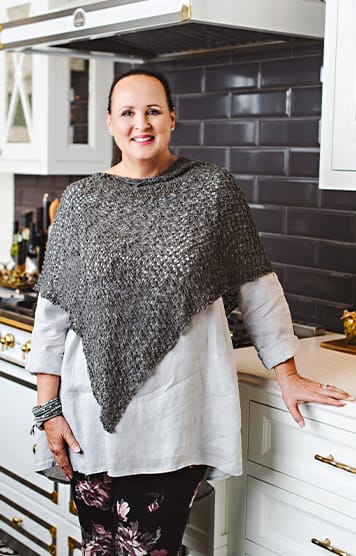 Meet The Author
Marie McKinnon works as a Sales & Design Associate at the Chervin showroom in Waterloo.
Marie loves working with clients to design their dream space.
Discover the details and inspiration behind this bold purple kitchen space featured by House and Home.
Curious to know what is trending in kitchen design? Marie will guide you through the kitchen design trends she loves to see.