Gone are the days of forgotten laundry rooms. It's time to unveil the potential of these practical and personal spaces...
---
When you're not sleeping or working, chances are pretty good that you're in the kitchen (or bathroom), but these aren't the only rooms that deserve our strategic attention! Functional spaces like the laundry room are highly practical and sought after – a nice laundry room is a great selling feature. So whether you're fixing up your home for resale or starting from scratch in your new house, here are a few of designer Paula's top recommendations for creating a fabulous laundry room…
Conveniently, the design trends that are surfacing in the kitchen & bath world do transfer to the laundry room. The latest door styles, colours, and decorative elements (like the floating shelves mentioned earlier) in kitchens, will also be very effective in your laundry and mudroom. You can implement those designs in any one room for a stunning look, or renovate a couple rooms concurrently to create a seamless look throughout your home.
Everything in your laundry room should be both easy on the eye and easy to maintain. Install water-resistant countertops – natural stone or quartz are our most popular options, though porcelain is growing in popularity. Choosing a lighter finish for your laundry room cabinets will help keep the space feeling fresh, clean, and open, especially if used on a simple slab or shaker door.
Keep your overhead lighting simple but invest in undercabinet lighting and possibly a wall sconce, to add a bit of character and brighten the room. If you have a window to let in natural light, enjoy it! That's the best way to light a laundry room and keep it fresh.

Tile is a practical choice for both floors and backsplashes, and comes in a wide range of shapes, patterns, and colours, making it an easy way to spice up what can sometimes become a very industrial room of the house. It is also a safe and easy-to-clean surface, perfect for floors that will be subject to laundry baskets, shoes, and at least some moisture.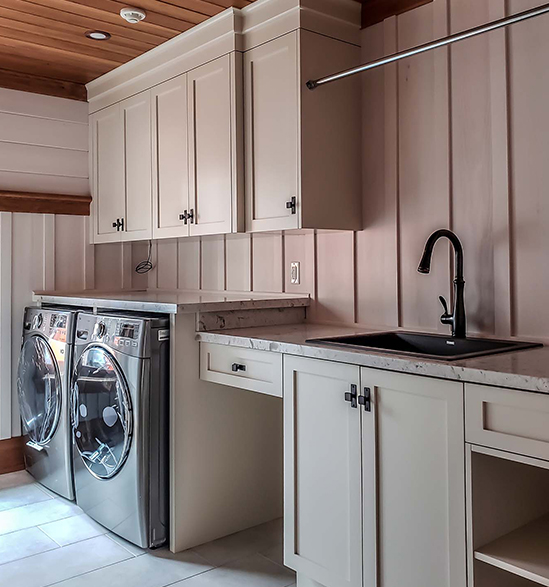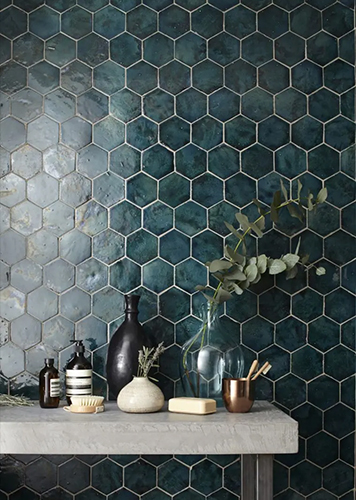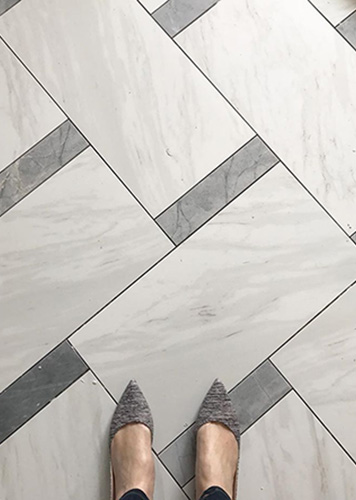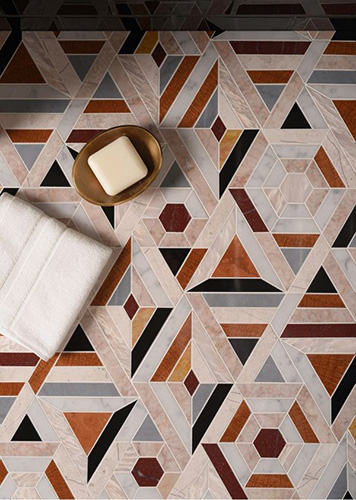 Looking for some more insight on how to model your own unique laundry room? We'd love to help! Paula and the rest of our design team all have a lot of experience working in a variety of spaces, and we'd love to see how we can help create your ideal workspace. Contact us to set-up a design consultation.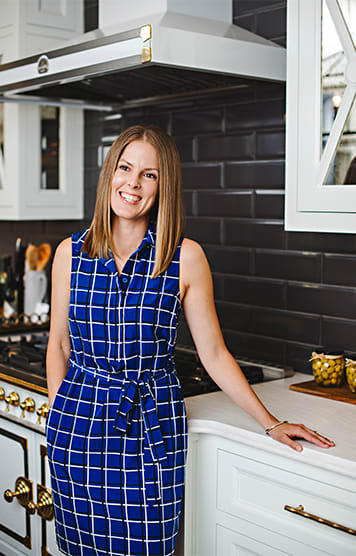 Meet The Author
Paula Lang works as a Sales & Design Associate at the Chervin showroom in Oakville.
Paula loves learning her clients' style and helping them create their dream.
Take a closer look at the elements inside this rich stained maple kitchen with white-painted upper cabinetry and a dark-painted island.
Explore this symmetrically balanced and clean modern farmhouse kitchen featuring white painted shaker and white quartz countertops accented with natural alder wood.