ASSEMBLE YOUR RAW INGREDIENTS:
Kitchen Designer

Appliances

Lighting

Cabinetry

Countertop

Hardware

Accessories

Sink and plumbing

Flooring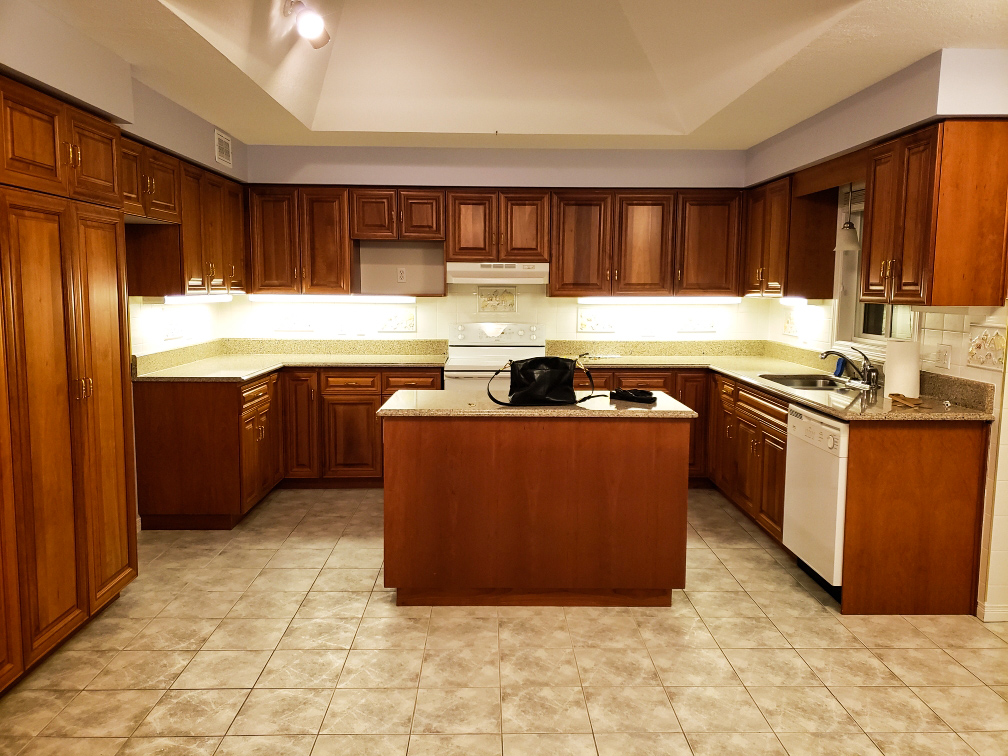 ---
PREP YOUR MAIN COURSE:
Prep time 8 to 12 weeks; Prep with Designer
1. Prepare quality reserach!
There are so many online, hard-copy, and in-person sources you can access to learn about what materials, features, layouts, and looks are available on the market today. Whether you're in love with the latest trends or want to stick with something classic, take the time before you get into the depths of design to get a feel for what you like and don't like in other kitchens.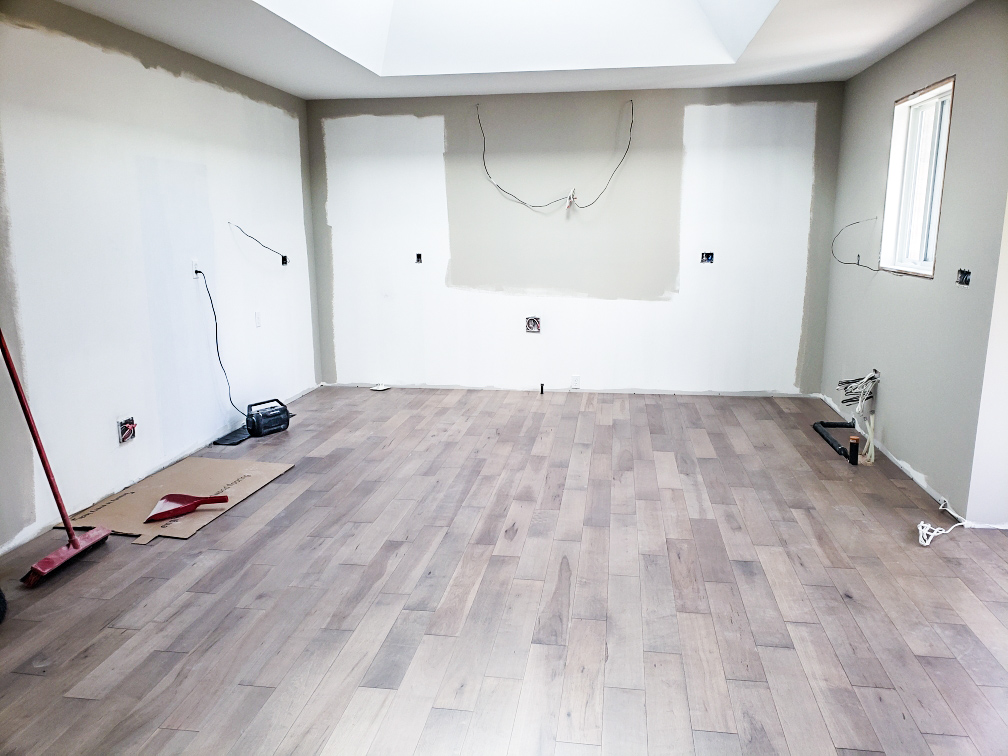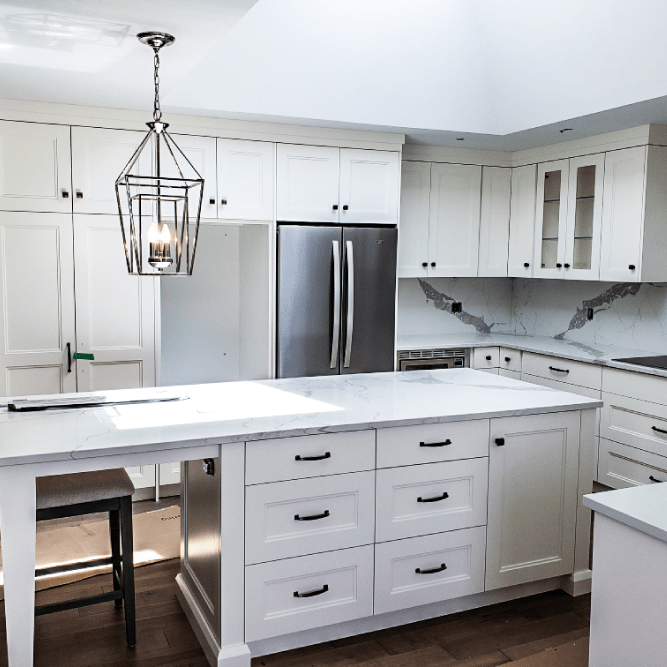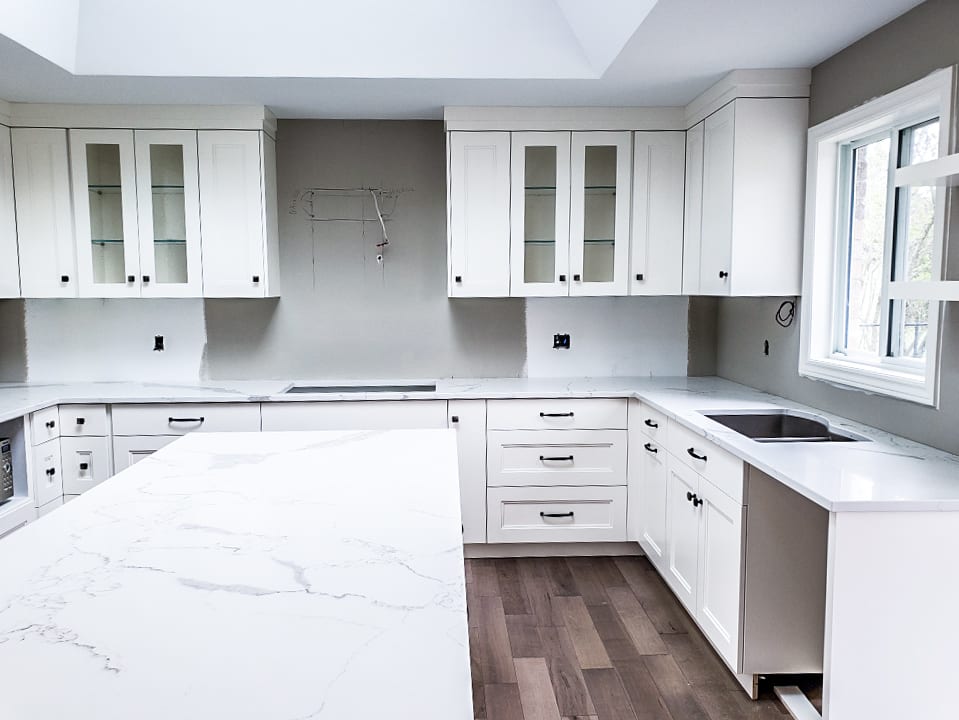 2. Determine your kitchen layout.
Choose the flow and organization of cabinets that is best suited to the particular needs of your household. The working triangle is still very popular but I prefer to create functional zones: cooking, clearing, meal prep, and storage.
3. Clean up wasted space.
This is one are where your designer will prove particularly invaluable, since they bring with them all kinds of tips, tricks, and functional options to eliminate wasted space and maximize every square inch of your kitchen!
4. Establish a flow.
Envision and determine a convenient path through your kitchen to reduce required steps and avoid traffic jams. Wherever possible, avoid creating cramped areas, narrow walkways, and excess back-and-forth foot traffic.
5. Consider potential and if you "knead" an island.
Do you have room for an island or a peninsula? If so, how would you like it to function for you - what do you plan to do in that part of your kitchen? Is it primarily for meal prep and storage, or would you prefer it to be your primary cooking zone, or even the family dinner table?
6. Measure out your counter space.
As you design begins to simmer, take time to pause and evaluate how much counter space you have given yourself in each of the key areas, especially near the cooktop or oven, and the sink.
7. Sprinkle in quality accessories.
There are so many outstanding options available these days to assist with efficient, accessible, and organized kitchen storage. Keep things tidy and ergonomic with inserts like pull-out waste/recycling centres, built-in cutlery trays, peg drawers, corner storage systems, and more!
8. Finalize your appliance choices.
Appliances truly are the workhorses of the kitchen - they carry the bulk of the load and work hard to help you bring your delicious meals and sumptuous snacks to life. Treat them well, but also choose them well. Sizes, finishes, special features, and fuel sources can all make a big difference in how functional your whole space will feel. Your designer can offer insightful suggestions and direct you to best supplier for your appliance needs.
9. Stir up your style.
Once the layout and major design elements have been established, it's time to get down to the aesthetic details: door style, colour/finish, countertop material/edge/colour, hardware, and so many more details your designer can talk through with you.
10. Layer on lighting.
Lighting plays a major role in a kitchen - everything from overhead lighting for cooking and cleaning to task lighting for meal prep and organization, and accent lighting to create that perfect atmosphere for an inviting space.
11. Spice up your backsplash.
Don't forget this secret ingredient - it truly can be "the icing on the cake" that brings everything together!
---
GET DOWN TO COOKING:
Cook time will be 2 to 3 weeks.
"Cook time" here refers to delivery, installation, and completion of work by all trades involved in completing your beautiful, new kitchen.
---
SERVE UP YOUR DELICACY:
This is when all your efforts, decision-making, collaboration with your designer, and general investment come to a climax - they've risen to the occasion and produced a stunning new kitchen. The end result will be encouraging and rewarding, and we guarantee you'll be glad you had a qualified designer to help guide you through this whole recipe, tailored to you. And now you get to just relax and enjoy your new kitchen with your family and friends - " Bon Appetit"!
If you're interested in learning more about our processes, explore our services further here. Ready to get started on prepping for your own welcoming, new kitchen? Contact our design team - we'd love to help you bring your space to life.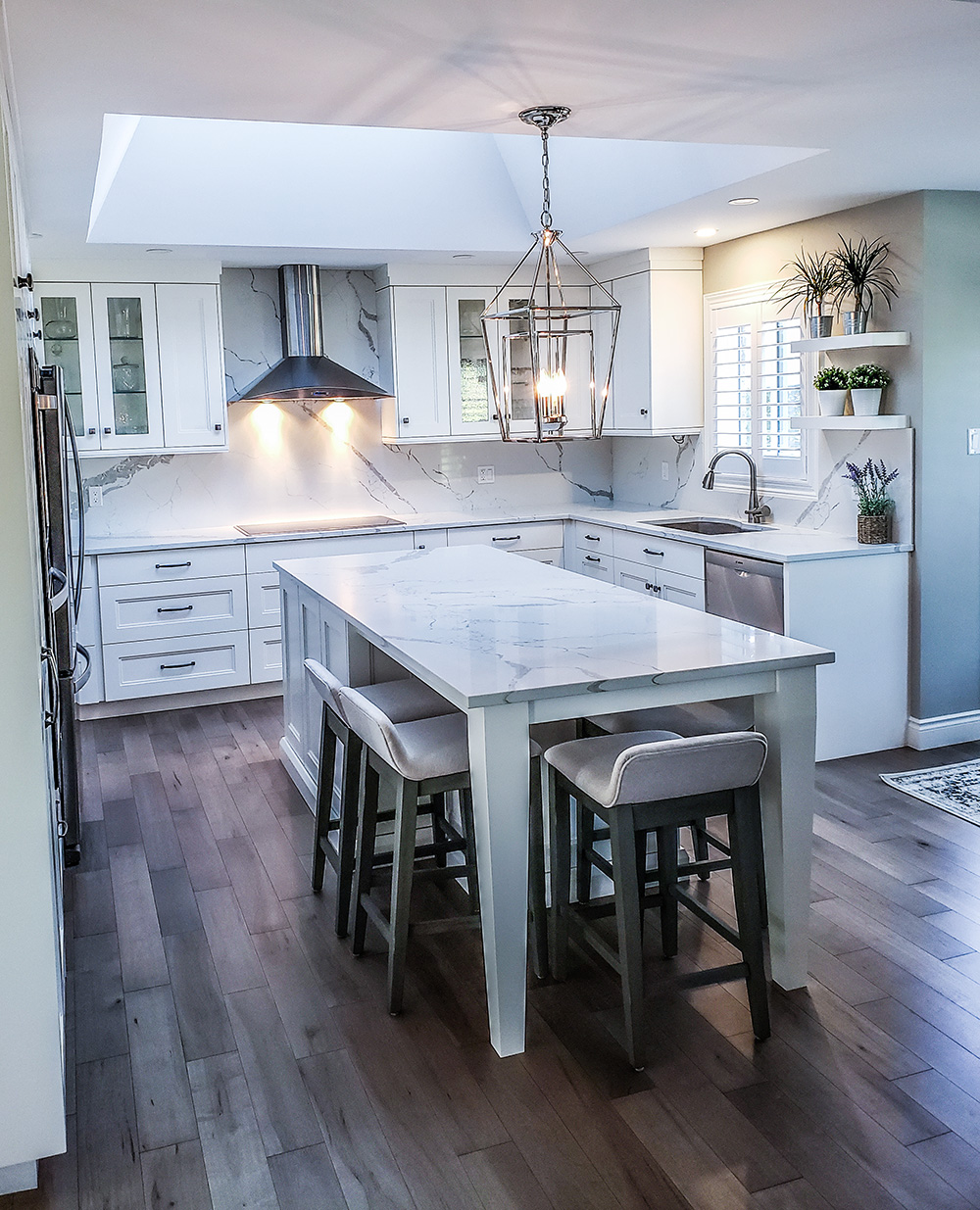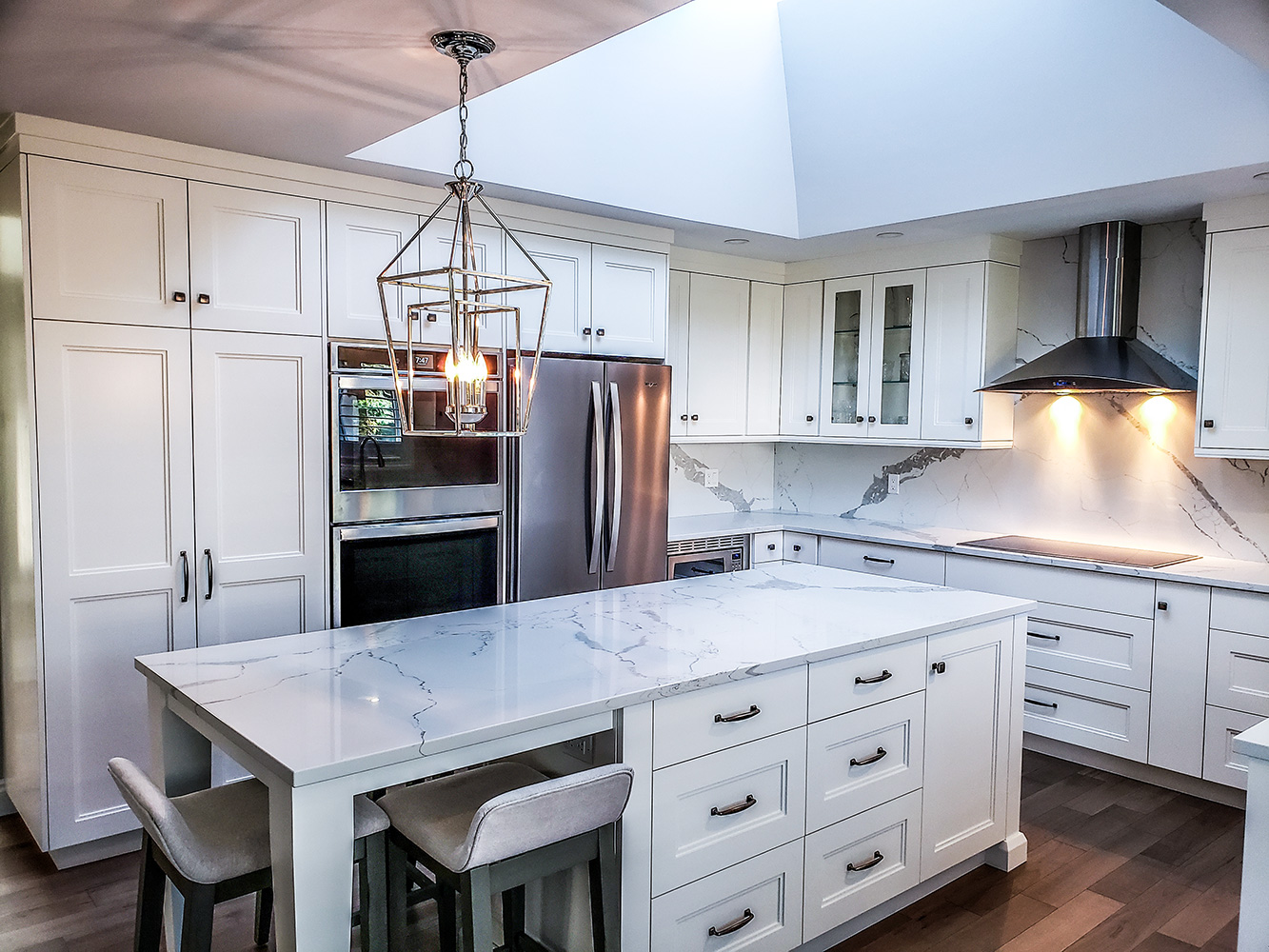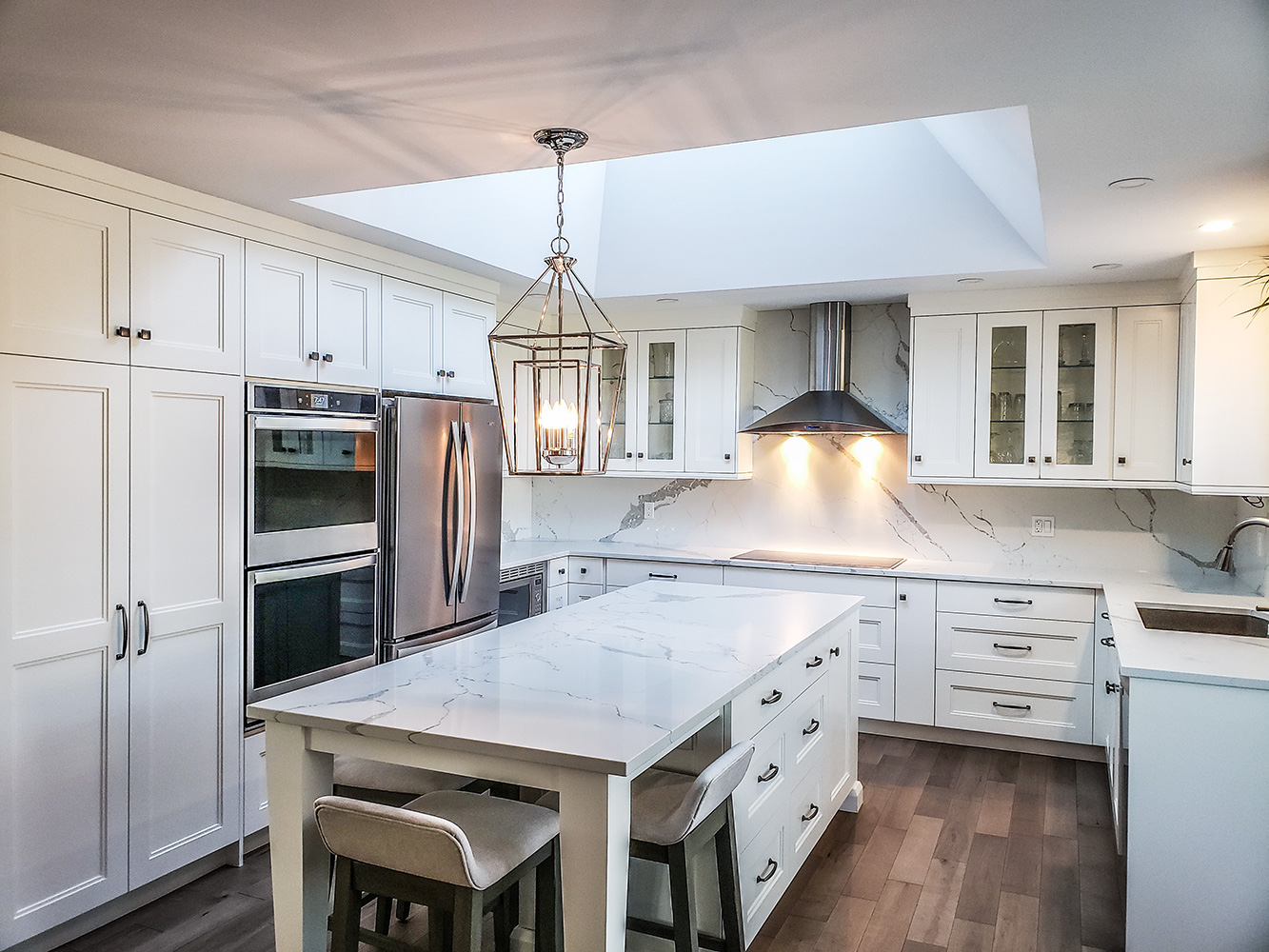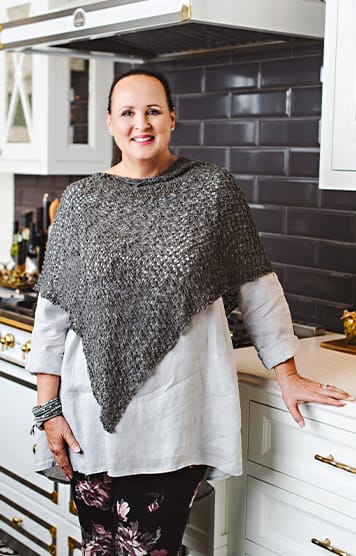 Meet The Author
Marie McKinnon works as a Sales & Design Associate at the Chervin showroom in Waterloo.
Marie loves working with clients to design their dream space.
Discover the details and inspiration behind this bold purple kitchen space featured by House and Home.
Curious to know what is trending in kitchen design? Marie will guide you through the kitchen design trends she loves to see.